Find properties before they hit the market
Many of the best houses and flats are sold before they even reach the market. Getting in early on properties about to come onto the market can give you an advantage over other buyers. Being ready to go as a buyer can also help your position. See our top tips on how to get ahead of other buyers and find properties before they hit the market.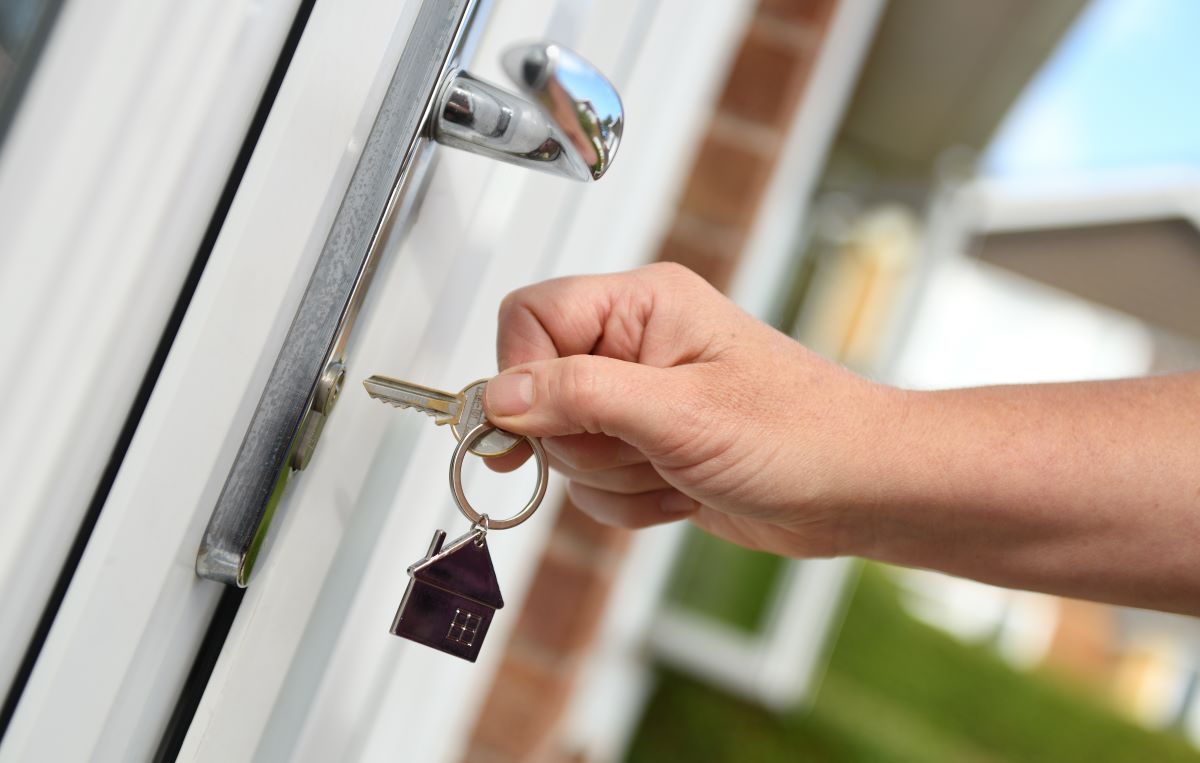 It's a sellers' market at the moment, so anything you can do to get an early lead on other buyers will give you an advantage.  Finding out early about houses for sale before they go to market can give you an edge.  Here's how to find out about properties before they hit the market and how to put yourself in the best ready position as a buyer.
Build relationships with estate agents
 The more you get estate agents on your side, the more they are likely to help you find properties before they hit the market:
They may give you forewarning of great properties that are about to come onto the market.
Some off market properties are only marketed quietly to buyers the agents trust. This can happen when sellers are divorcing and the sale of the home is a sensitive issue, or a property developer wants to discreetly liquidate stock.
Top end properties are often sold off market as they don't want the curious snooping around.
For more advice on building relationships with estate agents when you are buying, see How can I get estate agents on my side as a buyer?
Leaflet the area you want to live in
A good way to find out about properties before they hit the market is to leaflet your target area. If you know exactly which area or street(s) you want to live in (see How do I choose a new area to live in?), and there aren't many properties on sale, then consider leafleting it.
Put notes through people's letterboxes telling them about yourself and asking if they intend to sell. Many people spend years thinking about selling, and you might prompt them to take the plunge.
The seller may not want to put their house on the open market in order to avoid estate agency fees. Direct sales avoid estate agent fees.
Boomin property portal
Boomin is a new property portal launched by the founders of Purplebricks with a few features to help buyers find properties not currently on the market.  With their ChainMaker feature, you can register your interest to be contacted for properties that are currently under offer in the event the sale falls through.  The Secret Properties listing feature identifies properties that have been valued by Boomin agents that fit your search but aren't yet on the market. The MatchMaker feature aims to connect would-be buyers with homeowners who aren't on the market yet.  You can create a post listing the area and type of property you are looking for.  You'll be matched with sellers when properties come on the market that match what you are looking for. For more information, see our guide Boomin explained.
Ask friends and family 
Turn family and friends into your army of property scouts. Tell everybody you know that you are looking to buy and ask them to keep their eyes peeled and their ears open for any suitable properties about to come up for sale. Often you will hear through word of mouth that a suitable property is, or will soon be, for sale.
Approach absentee landlords
Absentee landlords, particularly of empty properties, often simply haven't got around to selling, and so you can make the decision easier for them.
If you find an empty rental flat or house that you like the look of, put in an offer – especially if it has been empty for a long time.
The further away the landlord lives, the more likely you are to get a good deal.
Knock on doors
If you have really narrowed down the area you want to buy in, consider just asking door to door:
It may be awkward, but you could strike gold. It is far more diplomatic to say you are looking to move into the area, and asking if they know any properties that are likely to come onto the market soon.
Go on a weekend, when more people are at home.
Prepare for rejection.
Take along cards/notes with your contact details on.
Use a buying agent
Buying agents work for homebuyers to help them find the right property for them and navigate the buying process. A good buying agent will often know how to find properties before they come to market. You can find out more about how buying agents work, their fees and find a buying agent near you with our guide Buying Agents Explained. 
Make yourself an attractive buyer
Prepare your finances before hand 
When a hot property comes on the market, the sellers are far more likely to go for a buyer who is in good financial shape:
Cash buyers, or those with mortgages in principle, will often be preferred to those who still have to scramble to get the money together.
Admitting you haven't even talked to anyone about a mortgage will not instill confidence that you are a serious buyer.
Mortgage Finder
Get fee free mortgage advice from our partners at L&C. Use the online mortgage finder or speak to an advisor today.
Find a mortgage
Avoid being in a chain
Many sellers are frightened of being in a housing chain, because their ability to sell their home then depends on other people they don't know being able to sell theirs. If you are able to be chain-free yourself, then you will put yourself in a stronger position. First time buyers will clearly not be part of a chain, but if you already own a home, there are ways to make yourself chain free. See How do I break the housing chain? and should I sell my home before I buy another?