How to complain about your estate agent: A guide for sellers
Selling your home and dealing with estate agents can be stressful. Can you trust what they say? What if you have been mis-treated, mis-led or lied to? And what should you do if you think they have acted illegally? Find out how to resolve disputes and complain about your estate agent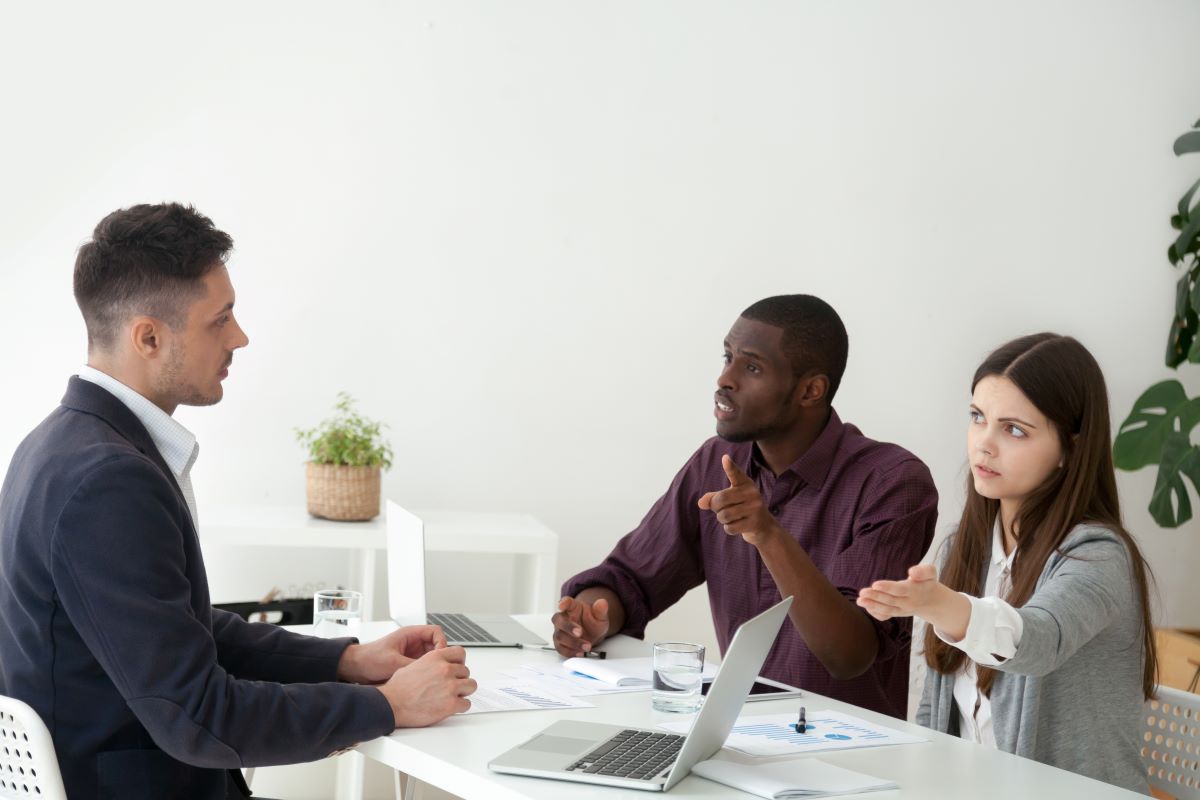 What Estate Agents are legally bound to do
Estate agents agents are not allowed to deliberately mislead a potential buyer about a property. In October 2013, the law changed which meant that estate agents now have to comply with much stricter measures under Consumer Protection from Unfair Trading Regulations (CPRs), scrapping the 1993 Property Misdescriptions Act (PMA).
Under the new rules the estate agents must:
Ensure that any information they provide, in writing, in pictures or given verbally, is accurate. Breaches might include falsely claiming to be a member of a professional body, misdescribing a property for sale (a 100ft garden when it ends up being 80ft, for example) or making unfair comparisons with competitors
Not leave out important information that potential buyers need to make informed decisions. They must give all the necessary information so a buyer can make an informed choice when it comes to making an offer or instructing conveyancers or surveyors
Not put undue pressure on any party to act quickly – to put in an offer, raise their price, skip the survey or exchange contracts
Have a complaints procedure in place that is followed by all staff who come into contact with the public
Estate agents must abide by the Estate Agents Act 1979 which states:
Estate agents must provide you with details of all fees in writing before they agree to act for you
They must also explain to you in writing what the terms "sole selling rights", "sole agency", and "ready, willing, and able purchaser" mean if they plan to use them in their contract
They may not show bias towards or against any potential buyers and are legally required to pass on any offer a buyer makes to the seller
So you think the estate agent acted illegally, what next?
You may be able to take legal action but this could be costly. A Court judge is more likely to look favourably on your case if you have exhausted all other routes to settle your dispute before resorting to the courts.
In the first instance then, we recommend you exhaust the estate agents internal complaints procedures and after that, you may wish to take your case to The Property Ombudsman. See below for more details.
Do you think that the estate agent has acted improperly but legally?
If you believe that the estate agent acted improperly or treated you unfairly but has operated within the law, there are a number of steps you should take.
Complain to the estate agent using their internal complaints procedure….
Good estate agents should have their own internal procedure for dealing with complaints. So start by complaining using their procedures, allow them to investigate and hopefully resolve your complaint.
To do this you will need to:
1. Dig out copies of all letters, emails, documentation, and notes or recordings of all significant conversations you have had with the estate agent
2. Ask for a copy of your estate agents internal complaints policy and code of conduct
3. Put your complaint in writing to the local manager, pointing out how they have contravened their code of conduct. Be as explicit as possible about what was improper
4. Say what you would like to see done about it – you are more likely to get the redress you want if you actually ask for it
5. Include copies of all relevant documentation
6. Ask for written confirmation of the name of the person who will be dealing with your complaint, and what they intend to do about your complaint and when
7. Expect a reply within 15 days
The Property Ombudsman and to a lesser extent The Property Redress Scheme are the two redress bodies established to offer free, fair and independent service for dealing with disputes between you and your estate agents. They operate codes of practice which their members need to abide by. If you are a consumer and an actual or potential buyer or seller of residential property you can refer your case to these bodies for investigation. But make sure, if you accept any offer or reduced fee from the agent, that you do so on a "without prejudice basis" and not in full and final settlement of the dispute.  To do otherwise could mean you are no longer permitted to take your complaint to the Ombudsman.
The Ombudsman's job is to investigate complaints fairly and impartially by listening to both sides of the story and looking at the facts. They decide what action, if any, should be taken when you and an estate agent can't agree. Every estate agent, including on-line firms, should be registered with one of these bodies.
The Property Ombudsman, which covers more than 95% of sales agents, resolved 1,220 formal complaints about sales in 2015 and supported 73% of complaints. However, the awards given out were quite small. The average sum granted to a successful complainant in 2015 was £374 – although the Ombudsman can grant up to £25,000.
Read our full guide on making a complaint through a Property Ombudsman
Complain to their Trade Association or professional body
Your estate agent should be a member of one of two trade associations or professional bodies. If you can't tell from their brochures and paperwork, ask them, because you may be able to get their trade association to look into your complaint. If the agent is in breach of the rules of membership or a code of practice then they could face disciplinary action. The biggest Trade Association is the National Association of Estate Agents (NAEA) and the main professional body is the Royal Institute of Chartered Surveyors (RICS)
You can check your agent is a member of the NAEA and read their code of conduct. Be warned though: the NAEA tribunal fined only 3 members in 2011 and the results are barely publicised