Advertisement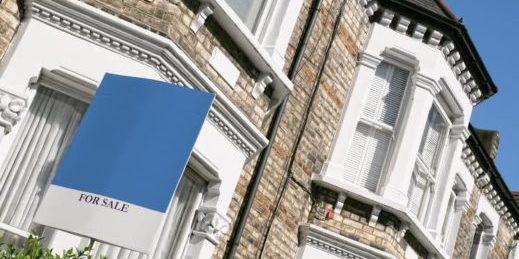 Should I use an online estate agent to sell my home?
Using an online agent to sell your home can save you hundreds or thousands of pounds. But can you trust them to handle your most important financial transaction? We take a look at the pros and cons of online estate agents to help you decide. So whether you're thinking of PurpleBricks, HouseSimple or YOPA, you'll know what to watch for
Why should I use an online estate agent?
Without a doubt, the biggest advantage of online agents is the savings you can make. High street agents typically charge around 1.5% of the price achieved. Even with a commission of 1.5% this means you will pay £4,500 if you sell your home for £300,000. This seems extortionate compared to fees charged by online agents where packages range from about £200 to £1000.
Discover the best online estate agents with our comparison table 
Can I trust online estate agents?
There is no law stopping either you or me from setting up as an estate agent tomorrow – on the high street or online. So how do you ever know if they are legitimate?
All agents must be a member of one of two grievance bodies who can pursue your claims should things go wrong: the Property Ombudsman and the Property Redress Scheme. However, their powers are limited so don't make the mistake of taking it as a stamp of approval.
What do I need to watch for when using an online agent?
There are a couple of issues you need to be aware of when using an online agent:
First, you often have to pay up-front. That means that if the agent fails to sell your property you have lost that money. You might think the deferred payment option that many online agents offer would be a way round that but beware: you will have to pay this usually at the 10 or 12 month point whether you have sold or not. And these pay later deals often involve you signing up to a credit or loan agreement with a third party organisation so the agent can ensure they get their money back.
Second, check the fee advertised isn't conditional on you using the agent's in-house services, like their recommended mortgage broker or conveyancer. This shouldn't be allowed but does happen. It's important you're able to shop around for the best deal.
Third, speak to the online agent and check their package includes everything you would expect. No one online agent is the same and they all offer different deals. You should also ask to see the contract if there is one to check tie-in period and other contract terms.
Fourth, ask the online agent you're considering instructing how they vet potential buyers to minimise the risk of time wasters or a sale falling through due to lack of funds
How will people find my property?
Like high street estate agents, online agents use Zoopla, Rightmove and other property portals to market your property. So while people won't find your photo in a high street agents' window as they go for a stroll on a Sunday afternoon, serious buyers will regularly check the portals. You will want to look at the different agents' marketing packages. "For Sale" boards are also offered by online agents – but double check that they will erect the sign for you.
Will I need to arrange viewings?
Most online agents will arrange the viewings for you and keep you updated by phone or using a dedicated online site just for you- but they won't usually attend.
If you work full time an open day where all potential buyers view the property in one day might be a good option. Discuss this with your estate agent.
Will I need to conduct viewings?
In most cases, yes. The online agent will not attend the viewings. Some agents will offer to attend viewings and show prospective buyers around at an additional cost which can soon mount up.
Increasingly "hybrid agents" offer to conduct viewings as part of their standard package price.
Different online agents have different packages so compare who does what and how they are rated on our online estate agent comparison table.
What is a "Hybrid Agent"?
"Hybrid agents" like PurpleBricks are online agents that also offer services traditionally only delivered by high street agents. In particular they conduct viewings for you using a local property "expert". This makes their packages more expensive than other online agents.
Before going with an hybrid agent that offers to conduct viewings, you should ask:
are your local experts qualified estate agents?
how big a local area do they cover? (you want reassurance that the local expert isn't covering so large an area that they will struggle to attend your viewings)
are there any additional costs when the local expert conducts viewings?
How will an online agent value my home?
As online agents operate from nationwide call centres they are likely to have limited local knowledge, so valuing your house is often done using online data. That's fine as a guide but you really need people with local knowledge to help you set the right asking price. Be warned that this can also be the case with "hybrid agents" that use local property "experts"; the scale of the geographical areas each local expert covers usually means they don't know the specifics of your local market.
This shortcoming is easily overcome by asking three local high street agents to value your home before deciding whether to opt to go on-line. See our guide on selling your home for the right price
You can find the best high street agent in your local area by using our free online estateagent4me tool now
Will the online agent negotiate a final deal with my buyers?
Some online agents will take offers, discuss them with you and negotiate the price for you, while others will leave it up to you. Don't want to haggle? Then choose an online agent who will do it for you. Before deciding, take a look out our free guide on negotiating the right price
Will they really care about my sale if I pay up-front rather than on commission when a sale is achieved?
Arguably, online estate agents do not have the same commission based incentive as a high street agent to get you (and them) the highest price possible, whereas high street agents will apply their experience and skills to do so. Assuming your high street agent knows what they are doing, of course.
Online agents would argue that if they didn't do all they could to help customers sell their homes and provide a great service, then they would be out of business.
Will the photos be professional?
Yes. A quick look on Zoopla or Rightmove and you will be able to see the quality of photo used by the online agents you are considering. And just with high street agents you can opt for additional virtual tours and 360 degree photos.
Is an online agent right for me? 
Yes, if:
You have time and don't mind conducting the viewings – or are happy paying more for a hybrid agent
You like to feel like you're in charge of the process of selling your home
You think you are better placed to sell your home
You don't want to pay thousands to an estate agent when it feels like Zoopla and Rightmove do most of the sales work
You can find the online agent that provides the right package and services for you