What to expect when replacing windows
New windows are a big investment that can make a big difference to the look and feel of your home. Here's what to expect when replacing windows, including the costs, the process, how to find an installer, what FENSA is and why it matters, how long it takes to replace windows and more.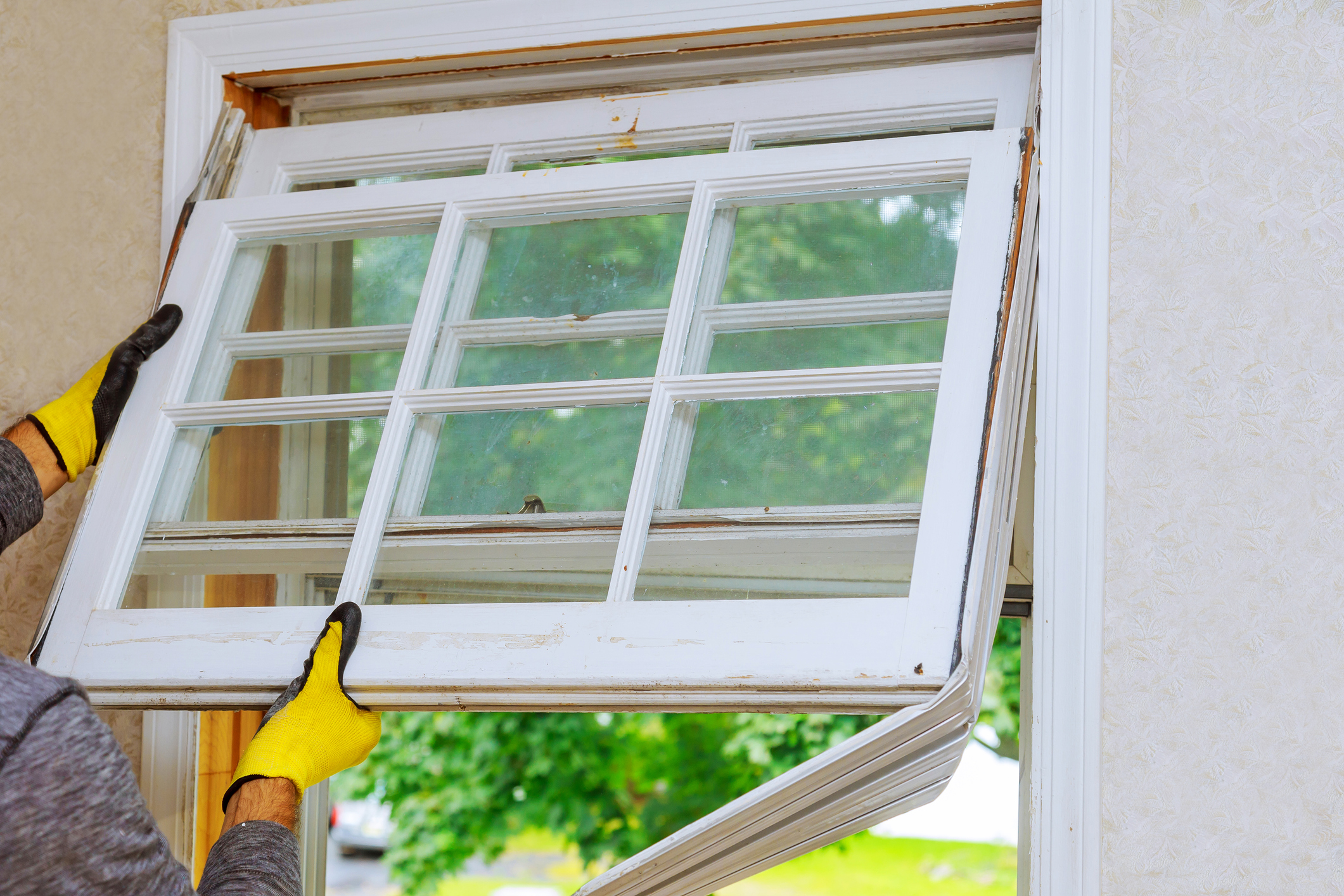 The pandemic has led to a mini revolution of sorts with millions of people looking to improve their home. If you're spending more time than ever at home, then it makes sense to invest in it and make your surroundings as pleasant and comfortable as possible.
But for many, replacing windows and doors in their home, has gone from 'nice to do' to 'must have'. Not only do new windows and doors improve the aesthetics of your home, but they keep your home warm,  improve its energy efficiency thereby reducing energy bills. They also provide your home with a link between indoor and outdoor living.
What to expect when replacing windows
If the last time you had new windows fitted in your home was more than 10 years ago, even if they're double glazed, then the advances in technology mean new windows could make a marked difference to the energy performance and comfort of your home.
Modern day windows are incredibly versatile. You will have a variety of styles, materials, colours and costs to choose from that provide you with a more comfortable home environment and can make a genuine difference to how you utilise the space.
Not only that, but as energy prices are set to rocket over the coming months, British Fenestration Rating Council (BRFC) energy ratings will provide you with independent proof of how your windows will perform. Remember that only when a window has an 'A' rating or better does it save more energy than it lets out.
Cost of replacing windows UK
When it comes to knowing what to expect when replacing windows, the cost is usually everyone's main concern. That's because the cost of replacing windows can be prohibitive. As a rough guide, the average price for new windows is anything between £500 to £3,200 per window, depending on what type you select.
According to our partners at Checkatrade, the total cost of replacing windows will depend on various factors, including:
The frame material
Whether you're cutting in a new window or replacing an existing one
The size of the new window
Whether you need scaffolding
The type or style of window
Whether there is prep or structural work
Installation costs
Where you live
If you want to know how much it costs to replace windows, then get a quote from at least three installers that are members of FENSA – the government-authorised scheme that monitors building regulation compliance for replacement windows and doors. Make sure you are comparing like for like to ensure you are getting good value.
How much does it cost to replace windows?
As windows are bespoke, it's difficult to give a precise amount as to how much it costs to replace windows. But the following is a rough guide from our partners at Checkatrade as to how much you can expect to pay to replace different types of windows:
| Type of window |  Average cost |
| --- | --- |
| Sash windows | £1300 |
| Timber casement window | £925 |
| Timber sash window | £1,490 |
| Aluminium window | £475 |
| UPVC window | £325 |
| Aluminium sliding windows | £665 |
| Grey uPVC window | £350 |
| Bay window | £2,000 |
*average costs
Should I replace all windows at once?
You do not need to replace all of your windows in one go.
Window installation companies will try to convince you otherwise. They are right that, as well as spreading the cost, you are spreading the disruption. They are also right that if your windows are very old, it could take years to see an improvement in the energy efficiency of your home.
But, given the cost of replacing windows, it's no surprise that many people opt to replace their windows in stages rather than all at once. Some people decide to do the upstairs and then the downstairs to spread the cost and disruption. Others decide to replace one window a year.
The best thing to do is get a few written quotes. Remember to compare like for like. For example, if you are replacing wooden windows, check whether quotes include painting and decorating costs. And then negotiate the price.
FENSA approved installers – the benefits
FENSA is the leading competent person scheme in the UK with over 6,300 Approved Installers. As well as our Checkatrade tool which includes ratings of providers, you can use the FENSA website to put you in touch with your local installers via their 'Find An Installer' search function to request a quote directly from your chosen installer.
A FENSA approved installer is continually assessed to ensure their work complies with building regulations which then enables them to issue you with a FENSA certificate once the job is done. A FENSA certificate is a key document when it comes to moving home so make sure you ask that you'll receive one when the job is done.
When you choose a FENSA approved installer to work on your property, they are obligated to provide you with an Insurance Backed Guarantee (IBG). An IBG is an insurance policy that provides cover for your installer's guarantee if down the line there is a problem with your installation and the company that did the work has ceased to trade. Think of it as warranty insurance. If there is a subsequent problem with the installation that would otherwise have been resolved by your installer's guarantee you can submit a claim to your IBG provider.
The window installation process
When it comes to knowing what to expect when replacing windows, it's helpful to look at the process from quote through to installation.
Find a window installer near you: This is critical to understanding costs involved. Get quotes from more than one company so you compare prices, service levels and lead times.
Home visit: The FENSA approved installers you have asked to quote will visit your home, assess your requirements and discuss the options available to you. Here you can talk through the styles, materials and colours you would like for your new windows.
Review formal quotes: Following that, you will be provided with formal quotes for you to decide on who you would like to work with. At this stage, you will most likely need to pay a deposit of 10% or 20% for the installer to order your products and to ensure their time working on your home.
Confirm dates for installation: Your installer will then confirm the dates when they can install the windows and how long it will take. Be sure to keep in contact with your installer in the meantime.
Make final payment & get your FENSA certificate: Once the work has been completed to everyone's satisfaction, payment can be made and a FENSA certificate should be issued.
Find rated FENSA approved installers to quote for your job with our find a tradesman tool
Do you install replacement windows from the inside or outside?
It will vary from job to job as to whether your installer replaces the windows from the inside or outside. Where possible, your FENSA approved installer will undertake as much as possible of the installation from outside to minimise disruption in your home. But working inside your home is essential to ensure your windows are fitted correctly and in compliance with building regulations.
How long does it take to install windows?
A straightforward window installation should take around an hour. This will obviously vary depending on the size of the job, the size of your house along with the number and type of windows that need first removing and then replacing, as well as the number of installers on site.
You can expect 3-4 windows to be replaced with new ones per day as a minimum. If you are having wooden windows which need priming and painting, then of course, this will take longer.
How messy is window replacement?
A window replacement can be very messy. Despite how careful your window installer is, there will be dust and debris from the removal of old windows.
Ask your installer what to expect when replacing windows in terms of how messy things will be and what measures they will take to minimise mess. For example, we would expect them to use dust sheets and cloths on the floor and clear up after themselves at the end of each day.
You could take matters into your own hands as well by making room in your house, particularly in hallways and around window openings, removing or covering objects in the rooms that are having replacement windows, and even considering plastic wrap to protect carpets.
Your window installers should remove all debris from your home and leave it as they found it. But with shiny new windows.
Why do I need a FENSA certificate?
A FENSA certificate will give reassurance that your replacement windows and doors meet basic standards and have been installed to a high standard. The certificate ensures the following:
It covers the replacement of windows and doors in a domestic setting
Your installation is compliant with building regulations
The work has been registered with the local council – meaning you don't have to pay for an inspection.
Your installation is energy efficient
It verifies your installer's guarantee is insured and, last but not least
Do I need a FENSA certificate to sell my house?
Yes, you need a FENSA certificate for any replaced windows when you are selling your house.
If you don't have a FENSA certificate to validate the quality and installation of your new windows and doors, you may have to pay out again to get them accredited when you come to sell your home. When selling your home, the solicitor will ask for evidence that those replacement windows comply with the building regulations.
There are two ways to prove this compliance:
A FENSA certificate showing that the work has been completed by a competent installer and member of FENSA.
A certificate from the local authority building control stating that the installation has been approved under the building regulations.
So if you choose to work with an installation company that isn't registered with a Competent Person scheme like FENSA, then you will have to notify the local council once the work has been completed and pay for them to inspect the work against building regulations.
The simplest, quickest and cheapest option when replacing windows and doors is to use a window installer registered with FENSA.
Use our Checkatrade search tool to find rated FENSA approved installers to get exact quotes.