Do I need an architect?
When you improve your home, one of the first decisions you need to make is whether or not you need an architect. It can have a big impact on the cost and quality of the building works. We look at when it is a good idea to have one and the pros and cons of working with an architect.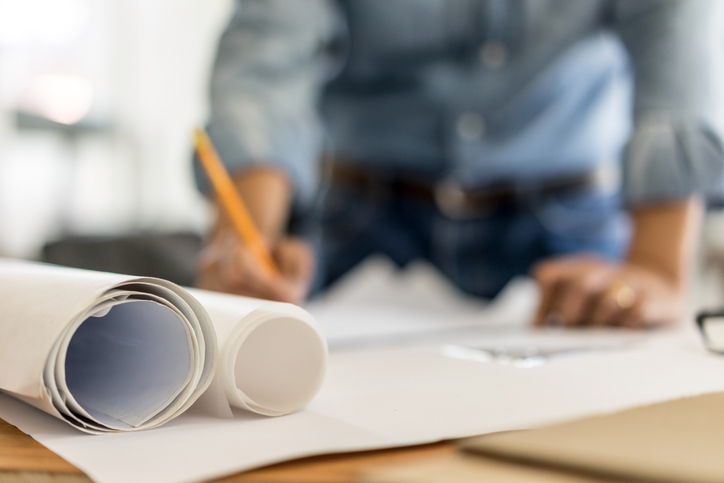 How do I know if I need an architect?
Does the project affect the structure of your home?
There is no law saying you have to employ an architect. It is up to you.
Some people successfully undertake quite major works – including whole house refurbishments and extensions without an architect. Others employ one for comparatively minor jobs, such as redoing a bathroom or redesigning a kitchen.
In general, though, having an architect for big projects that affect the structure and exterior of your home such as an extension, loft conversion, garage conversion or basement conversion will give you the security that you are creating a safe and legal addition to your home.
Do you need help with the design?
If you have a clear idea of what you want, or a builder whose judgement and vision you trust, then an architect is less necessary. However, if you aren't sure what kind of design you want, then they can help give you ideas. Need help with architectural design? Use our find an architect service to receive a list of local suppliers in your area.
Do you want help managing the building project?
Similarly, if you don't trust builders or are busy or inexperienced, an architect can help you manage the whole project and keep an informed eye on the builders and make sure the project stays on track.
If you need planning permission (or even think you might), then an architect can be invaluable in successfully navigating the local planning authority. A planning consultant or a structural engineer can also help.
Should you use an architect or an architectural technician?
Some people opt for an architectural designer or technician with experience designing small and medium sized home renovation projects who are cheaper to engage.
If a fully qualified architect is what you want, make sure you get one. They must be registered with the Architects Registration Board which has a publicly accessible database.
What are the advantages of having an architect?
If you engage an architect, you will pretty much always end up with a better end product. They are highly trained and especially good at seeing the "big picture". They make the best use of the space you have, give interesting designs, ensure the light is right, the feel is good, and the house works.
Architects are usually good at ensuring the work is professionally done. They are aware of permitted development guidelines and will ensure the build meets the requirements of building control and that you have a structural engineer if you need one.
They are generally good at the detail most of us rarely think about. If done wrongly, these can result in costly mistakes. Things like: Which way should the door open? Should we have recessed lights? Where should the outlet pipes go? Should you be able to see the toilet when the bathroom door is open?
An architect can also help you find the best builder, project manage the whole works, and keep within budget. The architect is the expert eyes and ears, whose job it is to represent your interests with builders and local authorities.
They are also subject to a statutory code of practice and have Professional Indemnity Insurance to protect their clients.
If you'd like to discuss your project with a local architect or someone who can help with architectural design, use our find an architect service to receive a list of local suppliers in your area.
What are the disadvantages of having an architect?
Architect's fees generally add about 15% to the cost of a project, and as much as 20% if they manage the whole project. If you are on a tight budget, you will be tempted to try to do without. They can save you money on big projects. It doesn't make sense to cut corners on design.
It can mean one more person to deal with and another relationship to navigate. If you have a trusted builder you are close to, then you may feel on smaller projects that an architect gets in the way.
Sometimes architects don't give you what you want, and push you do things you don't want to and this can result in clients falling out and making the process difficult.
For further advice, see  working with an architect or carrying out renovations without an architect