How to find the best tradesmen
Most tradespeople are honest, competent, and hard working. But if you have one who isn't, it can mean living in a building site for what seems like an eternity, costs thousands of pounds, or a botched job that causes problems for years to come. When you are looking for a tradesperson, how can you ensure he or she is trustworthy?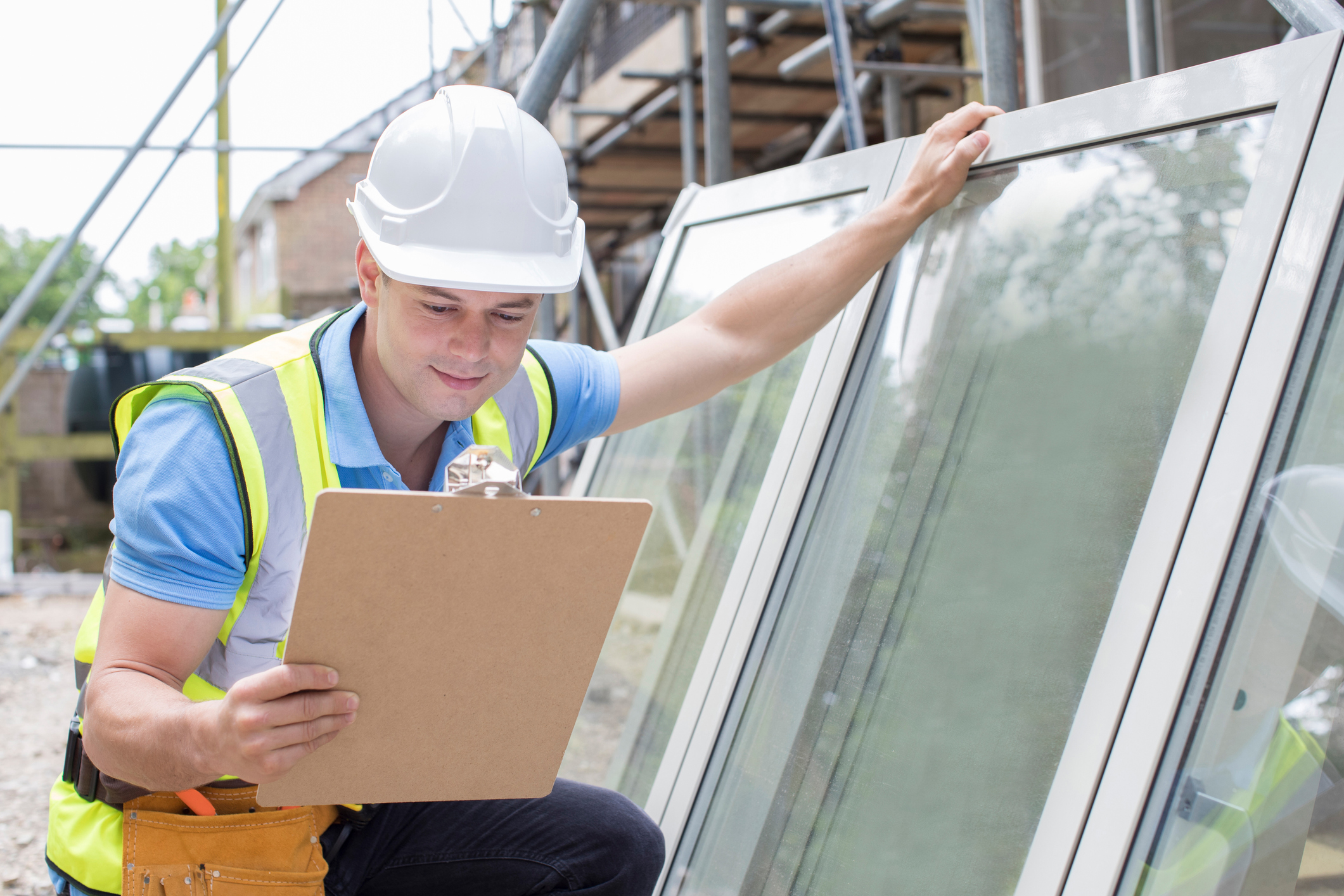 Recent research from our annual Homeowner Survey shows that finding a reliable tradesperson is the main obstacle that puts people off from carrying out home maintenance and improvement jobs. Here are our top tips for how to find the best tradesmen and women to help you get your project under way.
Use personal recommendations
One of the best ways to ensure quality service is to choose somebody who has been recommended to you by a good friend or family member, especially if you have seen their handywork first hand.
Search online to find the best tradespeople
If you're new to an area or haven't been impressed by recommendations from friends in the past, then start your search online. We have partnered with Checkatrade as they have an extensive nationwide network of trades which you can search for free. They run strict background checks on tradespeople before they can become members. Once tradespeople join, members agree to have feedback from their customers put online and promise to meet 'The Checkatrade Standard'.

Never use somebody who approaches you out of the blue
If people knock on your door and offer you unsolicited services always turn them away. There are lots of con artists who operate in this way, and no reputable trader gets work by cold-calling on strangers.
Always get 3 quotes for any work
If you ensure you get a number of quotes for every piece of work that needs doing, you can better judge the true price. You are also less likely to get ripped off. It can be astonishing how much prices vary. Also, each time you speak to a builder about the work, you will learn more about it – and will be better able to judge if a tradesman knows what they are talking about, or is spinning a yarn.
You'll soon realise how surprisingly difficult it is to get a quote out of a builder, but persevere. Approach at least 5 tradesmen from the off so that you have enough quotes to be able to compare.
Ask for references
You shouldn't be shy about asking for two or three references. Then call up the referees and speak to them directly about the work and service of the tradesman; if it is a big job, you might want to go and see the quality of his work. If the builder won't provide references, ask why – it is often very telling about them if they don't.
How long have they been trading?
It is an old contractors trick to build up debts with materials firms, declare bankruptcy, and close down the company leaving you with a half finished job and no recourse. So ask for their company details (company name and number) and check how long they have been trading, and whether the company is active, dormant or dissolved. You can do this with Companies House using their web-check service, and for £1 you can download annual accounts and reports.
Write a detailed brief
Work together to draw up a detailed brief – except for the very smallest jobs – specifying:
the work that needs to be done, in the greatest detail you can
whether cleaning up and disposal of waste are included
the materials the tradesman will use. If you want high quality materials, state in writing what they are
the breakdown of which of the costs are labour, and which are for materials
whether materials are included in the price
what materials you will supply – will you provide the paint, tiles or lighting attachments?
if subcontractors such as electricians are included
what additional costs such as parking are included
whether VAT is included
Find local trades and service providers with our partners at Checkatrade 
Get a quote in writing
Never accept a verbal quote, except perhaps for the very smallest jobs that are just a few hours work. Always get a written quote for the job, detailing the costs for the brief above.
Don't get fooled by low quotes
It's very easy to give a low estimate initially in order to attract business and then put the price up later. Low prices might result in lower quality too. Go with a tradesman you trust to do a good job rather than one that gives you low prices.
Get a contract specifying the terms
When you are appointing a tradesman, ensure you have a detailed payment schedule that includes an expected completion date, and details for what penalties there are if the work goes over deadline or over budget. For any medium or larger jobs, you should insist on a full legal written contract. Read about the benefits of building contracts.
Ask if they can provide a building regulations compliance certificate
For certain types of work – for example, electrical, plumbing, gas, and replacing windows – you need to get a building regulations compliance certificate from your local authority. The tradesperson can provide your certificate if he or she is a member of a Competent Persons Scheme – a government run accreditation programme – that confirms that the work has been done in line with building regulations. Alternatively, you will need to go to your Local Authority Building Control department so they can sign off the work.
Are they registered with a trade body?
Trade bodies and associations vary enormously in quality. Some check up on their members once a year to ensure they are performing to standard. Others are less rigorous and tradespeople effectively pay an annual subscription in return for a label that generates false trust. Check out whether your tradesperson is a member of a trade body and what it means.
Are they registered with a trading standards scheme?
There are a number of schemes around which are designed to provide assurance of quality
Buy With Confidence  is a government scheme operating in certain counties in England which will confirm that businesses are operating in a "legal, honest, and fair way". The level of service they demand is a basic one – it basically in line with official Trading Standards – but they do check up on their members periodically and have a mystery shopping service. The members are also vetted by trading standards officers who are paid for by the government and so are completely independent.
TrustMark holds its members to a slightly higher standard. It also monitors its members, but sometimes only once every 3 years. Their website allows you to search for a Trustmark company by postcode, or search by company to see if they are in fact registered
Finally – do report rogue traders
If they are part of any schemes or associations, do report any poor service. You should also report them to your local Trading Standards department, who have the power to make them improve their standards – and even to stop them from trading.