Kitchen renovation: where do I start?
A good kitchen renovation can add thousands to the value of your home and make you feel like you're living in an interior design magazine. But with so much to consider, where do you start? We take a look at all you need to know.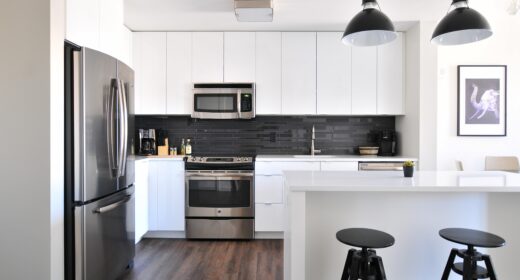 For many, it's the heart of the home; the room where all the family gets together and the ideal place to socialise. And when it comes to selling your home, a kitchen that you can be proud of is a big pull for home buyers. If you're thinking of sprucing up your kitchen – whether to entice prospective buyers or to help you fall back in love with your home – here's how to get started.
Write a wish list
What nicer way to start a home improvement project than with a wish list? This is a chance to pin point the style, colours and design preferences you've been hankering after – whether a minimal, sharp lined kitchen in glossy white or something more traditional with rustic stand-alone pieces.
Pinterest and Houzz are great sites for pinning your favourite design inspirations to help inform your project and keep referring back to. Likewise, Instagram has an endless array of people undergoing live kitchen refurbishments from which you can steal design, layout and product inspiration.
Looking for an architect? Find local architects to discuss your project with now
Establish your ideal features list too. Perhaps you're desperate for more storage, or more worktop space, an American style fridge, an island, integrated microwave or wine cooler? Don't forget light fixtures and flooring.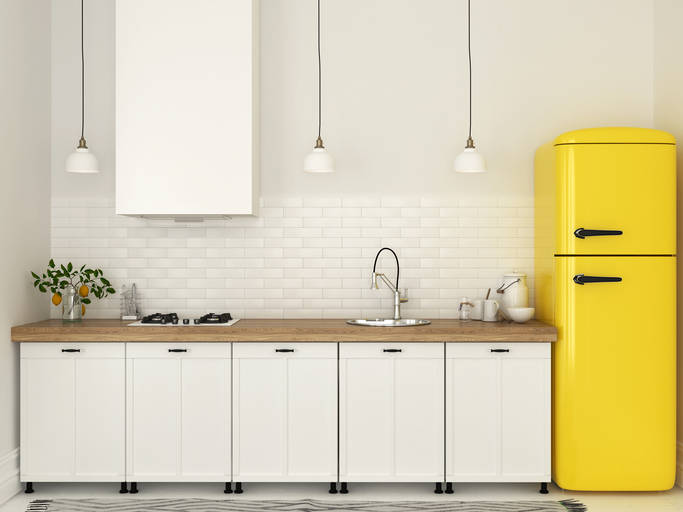 Shop around for your ideal kitchen
You'll already be aware of the number of firms out there all competing for your business. The best known are Wicks, B&Q, Homebase, Ikea, John Lewis, Howdens and Magnet, and it's worth looking at their websites to find the kitchen range you like best, get inspiration and work out some costs. Bespoke kitchen makers are also a popular option.
If you go into store, most retailers will plan your kitchen for you using one of the ranges that they offer. Most companies do this free of charge while others do charge a fee that is redeemable if you decide to buy the kitchen from them.
Speed up the process by taking your kitchen measurements with you to see firms so they can start drawing up your kitchen design then and there.
Should I ask the kitchen company to manage the kitchen renovation?
Some kitchen fitting companies will oversee and manage the full range of tradespeople that you need to renovate a kitchen – from electricians to plumbers.  Alternatively, you can find a local builder or kitchen fitter who can probably do the job for less. It's worth costing both options.
Although word of mouth referrals can often be a useful starting point to finding a local kitchen fitter, you should take time to research how long a company has been in business (the longer the better), whether they are insured or have the relevant credentials and what subcontractors they use.
We recommend that you get at least three different contractors estimates before choosing the final candidate, as this helps you to get the best possible value for money (of course!), but also to establish whether your final budget is manageable or requires obvious cut-backs. Better to find out now than to find yourself on the wrong side of debt in the weeks to come.
Search Checkatrade's 30,000+ recommended, vetted and monitored trades and service providers for free to find a kitchen fitter in your local area.
Buying kitchen appliances
You can often buy everything for your new kitchen from cabinets, work surface, splashbacks, ovens and white goods (fridge freezer and dishwasher) from the one firm.
However, if you have the time, it's advisable to shop around to ensure you're getting the best price. You might find a work surface cheaper elsewhere, but will then need to organise the fitting of it. Shopping around is particularly worthwhile for white goods. Maximise your spending power by keeping an eye out for upcoming sales (traditionally in the post-Christmas period or around Easter).
How much does a kitchen renovation cost?
According to the 2017 Kitchen Trends Report from Houzz, the average budget and spend for kitchen renovations in UK homes is between £10,001 – £25,000, with 22 per cent of homeowners spending between £25,000 – £50,000 and 10 per cent spending over £50,000.
Costs can be kept down by retaining existing lighting, waste pipes and electric locations where they are. Once you start moving these fixtures the costs and hassle can rise, but it is often necessary to get the kitchen of your dreams.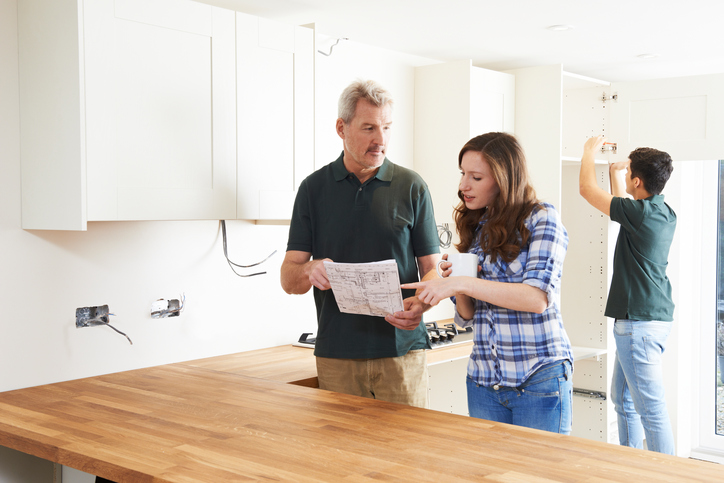 Do I need planning permission for my kitchen renovation?
Generally, you won't need planning permission for a kitchen unless it is part of a new extension. The exception to the rule is if you live in a listed property in which case it's best to consult your local authority.
Hire an architect or structural engineer

If your renovation involves knocking down a structural wall – perhaps to combine two rooms to create the sought-after open plan kitchen space – it's may be worth speaking to an architect or  working with a builder and a structural engineer who will be able to advise on how best to go about the job and ensure you have building regulation approval.
You may also want to consider hiring an architect, particularly if you're undertaking a pretty major project. Architects tend to add about 15%  to the cost of the project and while you're not required to have them for any jobs, usually they can ensure a better end result if your new kitchen plans require a big departure from the existing space.
Find a local architect and local structural engineer now and speak to them about your project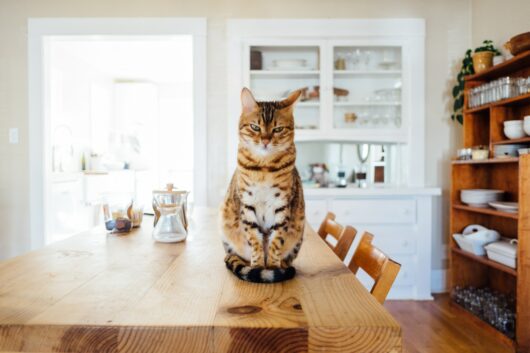 Paying for your kitchen renovation
It's highly advised that you get your kitchen company to provide a detailed breakdown of costs (including any 'hidden' surcharges relating to removals, electrics, plumbing, painting, flooring, etc) so that you can trim your budget accordingly. Avoid paying more than 25% deposit before everything is delivered – just in case a company goes out of business in the interim or delivers damaged goods which they subsequently refuse to replace.
Moreover, with that in mind, you should also consider paying at least £100 of the deposit on a credit card as credit card protection (provided under Section 75 of the Consumer Credit Act) provides a guard on anything that you buy which costs between £100 and £30,000, irrespective of bankruptcy, damage or troubles with a supplier. Just remember to pay back any amount you owe as quickly as possible however, in order to avoid mounting interest charges!