Should I downsize?
There are a number of reasons why downsizing to a smaller home is a good idea. As the number of over 55's looking to downsize in the UK grows, we take a look at the pros and cons of downsizing your house to help you decide whether it's right for you.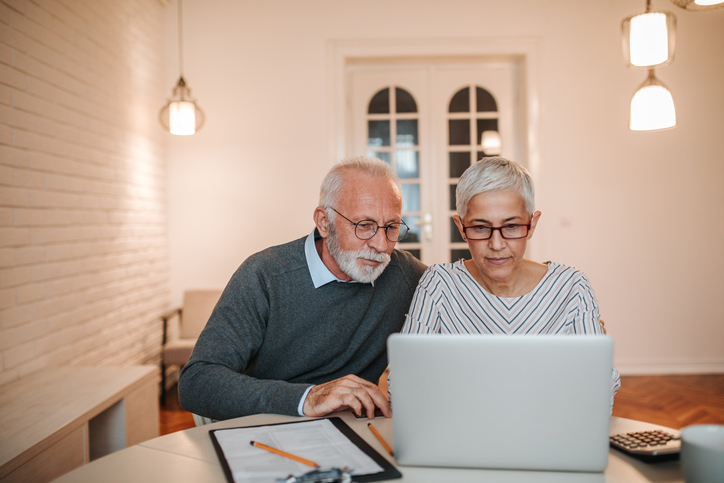 Why downsize?
There are a number of reasons you may want to consider downsizing your home:
Release equity: A common complaint after you retire is that you become asset rich but cash poor. By selling your house and buying a smaller, less expensive property you can free up equity locked in your home and use the proceeds to fund retirement, help children or grandchildren to buy their own home or pay off the shortfall on a mortgage. Research by the pension firm Prudential has revealed that the average downsizer could achieve savings of around £112,000 by selling their home and receive an annual income of almost £14,000 if the money released from the sale was used to buy an annuity (coupled with a state pension).
Reduce monthly outgoings: With low interest rates badly affecting returns on savings, you may decide to downsize simply to reduce the cost of bills. Current estimates suggest that you could make annual savings of over £500 on energy bills alone by relocating from a four bedroom to two-bedroom house, while relative savings on tax, insurance, maintenance and even mortgage payments could also be substantial (according to circumstances).
Reduce your maintenance burden: Smaller homes obviously require less in the way of general maintenance. So while you might be fine with the current level of cleaning and general maintenance, it's wise to look to the future and consider how you would cope in future years.
Move to a better served location: If you're living in wonderful rural isolation and depend heavily on driving to get to local amenities, you might want to consider moving somewhere with good transport links and a vibrant high street in close proximity with local arts, leisure facilities and doctors surgery. By having everything you need on your doorstep you'll ensure you can reduce the risk of isolation if getting around becomes more difficult.
Need advice reviewing your finances for retirement? Find the right Independent Financial Adviser for you today with our partners at Unbiased
Downsizing costs to consider
The accumulative costs of selling a property can be considerable and should be carefully considered and accounted for before deciding to downsize your home.
Are smaller houses less expensive?
Smaller houses are not necessarily less expensive. If you are looking to move to be closer to family, then you may be restricted in where you can move to and may end up competing with first time buyers, landlords, new families and the like who are also looking for smaller properties with gardens, amenities within walking distance and good transport links.
With low stocks of suitable housing helping to push property values upwards, it may be difficult for downsizers to find a suitable home at a price which will make moving worthwhile. According to research by Legal and General, the number of houses built each year in this country is 25 times lower than the numbers needed to accommodate the 3.3 million over 55's who currently want to downsize.
Dedicated retirement apartments are available but are often expensive to buy, while compulsory annual service charges and, in some cases, additional utility fees can eat very quickly into savings. In fact, with fewer bungalows being built and a growing demand for smaller properties in the UK, official figures now show that the average price of a flat or two-bedroom maisonette is actually higher than for a semi-detached house (by over £5,000).
Downsizing options
In many cases, if you own your home outright, you will be looking for a straightforward sale on your current home to a smaller and (preferably) cheaper property. However, there are a range of available options on the market to cover all needs and requirements.
Shared ownership: If you are unable to afford a property or want to put your equity elsewhere, then you could consider shared ownership. This allows you to buy a share of a property from a housing association, retirement village or private developer (typically from 25% to 75%) and pay rent on the remaining share. Larger shares can be bought over time (via staircasing payments) and are determined according to the current market value.  The advantage here is that downsizers will benefit from any increase in value while (invariably) paying a lower than standard rent, thereby freeing up savings. The disadvantage of shared ownership is that you become a leaseholder with all the services charges and restrictions that entails. It can also be expensive to staircase if the property value increases, and there are costs involved including valuation and administrative fees to staircase. Moreover, with limited shared ownership properties available on the market, you may not have a lot of choice in terms of location preference.
Part exchange: Part exchange schemes offer downsizers the opportunity to trade in their house against the value of a new build property bought from a developer or builder. These can be particularly advantageous to those who are struggling to find a buyer or simply wish to eradicate the time and stress of a protracted move. In addition, some developers will offer perks such as paying the buyers stamp duty, provide white goods or pay moving costs. However, property valuation offers often equate to a lower than achievable market price, new build homes invariably decrease in value and properties with structural defects or a short lease are usually ineligible. In addition, most homebuilders will only consider homes worth up to a certain amount of the new build value (usually around 70-75%), so downsizers will have to take on a more expensive property.
When should I downsize
There is no right time to downsize to a smaller home, but there may be another life event that triggers you thinking about downsizing, such as retirement, the final payment on your mortgage or moving nearer to grown children and grandchildren.  It makes sense to consider downsizing before you get too old, as the accumulated stress, hassle and sheer timescale of negotiating and completing a house move should be easier to deal with at this stage, when you are still relatively fit and healthy, as opposed to later in life when illness or mobility issues potentially start to take their toll. The psychological or emotional upheaval of moving from a family home, full of poignant memories, or of saying goodbye to friends and family is another significant obstacle to factor in, but the sooner you move, the sooner you are likely to make new friends and feel settled.
If you are considering selling, see our step-by-step guide to selling to get you started
Alternatives to downsizing
You may decide that moving and downsizing to a smaller home to release equity isn't for you, so what other options exist?  There are a few other options available to you in retirement if you have equity locked in your home.
Equity release is a way of releasing money from the value of your home without having to move out or pay it back during your lifetime.  Our guide explains how equity release works and the difference between a lifetime mortgage and home reversion scheme.
Retirement interest only mortgages allow you to take out a home loan to release equity. You repay the interest on your loan monthly and don't have to repay the capital until you die or go into long-term care. Then your home is sold, and the lender is repaid from the proceeds. If you are considering a retirement mortgage, it is a good idea to speak to a mortgage broker as they know which lenders offer these products.
Get fee-free advice on retirement mortgages from our mortgage broker partners at L&C
Related Reads