Is equity release right for me?
Equity release schemes can be a sensible and practical way of releasing cash from your home if you are over 55. But it's a big step so seek expert advice and shop around.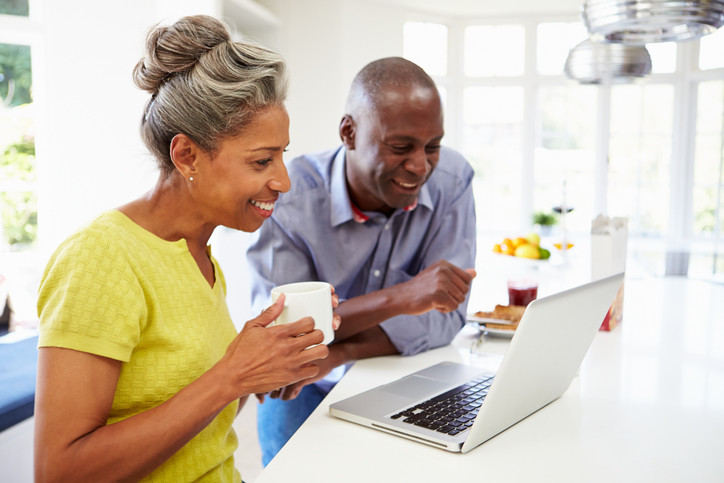 What is equity release and who is suitable for?
Equity release is a way of releasing money from the value of your home without having to move out or pay it back during your lifetime.
If you are cash poor but asset rich – i.e. you have a low income but your home is valuable – then it could be a good way of getting your hands on some of that cash without having to downsize.
Lifetime mortgage vs Reversion scheme
With a lifetime mortgage, you borrow money against the value of your property. The amount you can borrow is dependent on the value of the property and your age (and that of your partner if it's a joint scheme).
With a home reversion scheme, you can sell all or part of the property to a reversion provider. This means that, if your property increases in value and you sell up, you'll only benefit from that increase on the part of the property you own.
Will I still own my home or could I lose it?
If you take out a lifetime mortgage, you will continue to own your home.
If you go for a home reversion plan, you will have to give up the deeds and the equity release scheme provider will own all or part of your home. But you will still own a lifetime lease.
In both cases, you'll be allowed to stay in your home until you either die or go into long-term care.
However, if you breach the contract – by letting your home fall into disrepair, for example – technically, you could be forced to leave.
Try Key Advice's equity release calculator today to find out how much you could release
What are the downsides to equity release?
When you die or move into long-term care, the equity release scheme provider will sell all or part of your home and keep the money. So that money won't go to your loved ones after you die. And, once you've built up a substantial debt, you may not be able to move to a different home while you're still alive.
Remember that you can only spend the money once. If you're in your 60s and thinking of using equity release to fund a lavish lifestyle, the money could run out by the time you need to pay for care homes and other support.
There are reputable equity release providers (Equity Release Council members) but watch out for those who aren't. There's more than one way that dishonest providers can take advantage of your situation:
Misleading you into buying expensive equity release products that are not suitable to your situation or not being upfront with you about the implications of a deal.
Giving an unreasonably low valuation for your property, meaning that you get less money out of the deal.
Selling your house to a third party that goes bust, meaning you could lose your home.
What happens if I enter into an equity release plan and then decide to move?
With a lifetime mortgage, if you have built up a substantial debt, you may not have money available to buy a new home. So, effectively, you could be stuck where you are until you die.
With a home reversion plan you can normally select a home which meets your requirements and the provider's criteria. It will normally need to be less than the value of the property you are occupying. And you will be responsible for the selling costs as well as the provider's legal fees.
What are the legal safety nets put in place to protect equity release customers?
You have a legal right to buy back your home at any time. But this can be very complicated so seek professional advice. It can also be expensive to do so – as well as paying off whatever interest you've built up, early repayment charges can sometimes be as high as 25%.
Make sure your provider is part of the Equity Release Council (see below), because these schemes have to provide a "negative equity guarantee". This means that if the value of the property falls below the amount you owe, the provider will take a loss and it will not be passed on to your family.
Also, if you and your partner are both eligible by age, you can take out a joint equity release plan, which means your partner will be able to stay in the property for the rest of his or her life.
Who are the biggest and most reputable providers?
To find out whether your equity release provider is trustworthy you should make sure they are a member of the Equity Release Council (ERC) and follow the Equity Release Council's code of conduct.  Among other criteria, council members have to promise to make the best interests of their clients paramount and to treat customers fairly in all their actions.
Some of the better known members of the ERC are Legal& General, Aviva, Key Advice, Retirement Plus, Bridgewater, Just Retirement, LV=, More 2 Life and Stonehaven.
How much do equity release schemes cost?
You will have to pay application and valuation fees, so look for a cheap deal. Application fees can vary from £500 to £700 and valuation fees depend on the value of your house.
And, interest rates vary from 5-7%. If you're paying 7%, the debt will double every ten years, so it's worth shopping around for the cheapest option.
Do I qualify for equity release?
You have to be over 55 for lifetime mortgages and over 65 for home reversion schemes.
You have to be the owner of your home.
And you're more likely to be eligible if you have no current mortgage, or, if any mortgage you do have, is relatively small.
You may also want to consider your mortgage options — see mortgages for over 50s
Can I use an equity release plan as a way of reducing inheritance tax?
If the value of your estate is reduced, this might decrease your inheritance tax liability. But this depends on a number of factors, so seek professional independent financial advice.
Will I still be able to claim benefits?
If your income changes as a result of an equity release scheme, this may affect your eligibility for means tested benefits, so seek advice on this.
What are the alternatives to equity release?
You could sell other assets, such as your car, or sell your home and move somewhere cheaper. See our guide about the pros and cons of downsizing
You could take out a retirement interest-only mortgage. This is where you take out an interest-only mortgage without a defined end date. The capital is repaid when you die or your property is sold. Find out more with out guide to retirement interest-only mortgages.
You could take out an unsecured loan or mortgage and commit to making the repayments during your lifetime.
You could rent out a room or part of your house to lodgers to provide extra cash.
There are state benefits that are specifically designed to help homeowners make repairs and improvements to their property. Find out if you're eligible.

If you're over 60, providers could help you move by giving you a discount on the price of your next home. But, like equity release schemes, this will affect the amount of property inheritance you will be able to leave in your estate.
 Where can I get more advice?
Key Advice

 offers advice and comparisons of five of the main equity release providers.