Sponsored Post
The benefits of being chain free – and what to do if you're not
Being chain free means you're in a financial position to be able to buy a home without waiting to sell your home, and your seller sell their home, and so on and so on. We've asked online estate agents SOLD.co.uk to explain all.
July 22, 2021
3 minute read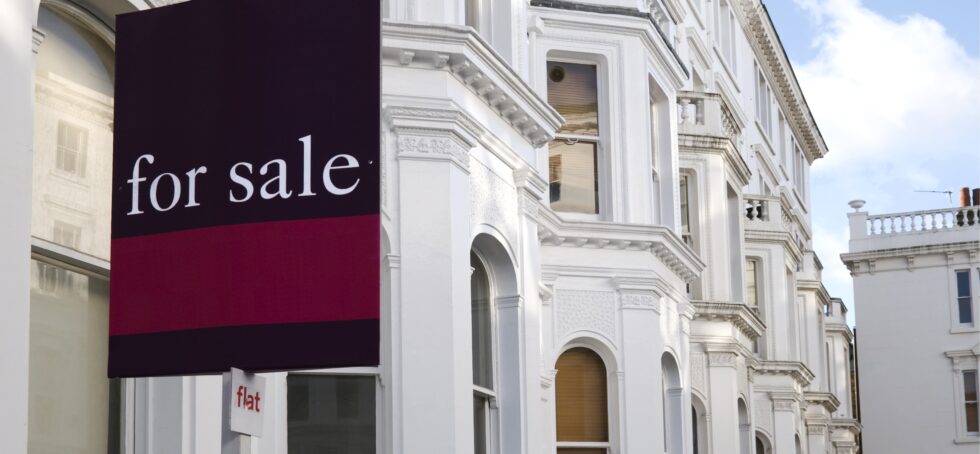 No matter what state the property market is in, there will always be value in being chain free. With 1 in 4 property sales falling through before completion, a chain free buyer will always be an advantage. And this current market is no different. 
Earlier this year Rightmove declared market conditions are the fastest ever recorded, with 1 out of 4 properties accepting an offer within a week of entering the market. However, this does not account for the time taken for the transaction to complete i.e. the property to actually sell. 
Delays in the property market
In an already crowded market, an unmanageable demand in property searches paired with severe conveyancing bottlenecks (brought about by the stamp duty holiday deadlines) have slowed down the back end of the market considerably. Completion times have been prolonged by as much as 29% this year. Chain free property transactions can shave off as many as 8 weeks from the conveyancing process; a considerable advantage in the current climate. 
The benefits of being chain free
And it's not just buyers that benefit from being chain free. Properties that are being sold without a chain attached are also in high demand. Buyers similarly yearn for the speed and increased certainty purchasing a chainless property offers. Earlier this year, Rightmove recorded a 72% increase in the number of buyers including "no chain" in their search terms, and such properties are becoming more readily available, as more landlords enter the market to off load investments in light of COVID 19 and its impact on the rental market. 
The advantages of being chain free allows sellers to cut through the competition, and buyers to negotiate harder. And in this current market, there are more chain free players to contend with.
So what is the solution for those in a chain?
Many homeowners are deciding to sell up and move to short-term rental accommodation before arranging an onwards purchase as a way of strengthening their position when they re-enter the market. A drastic decision, but one that has its benefits. For many, this is a chance to "try before you buy" in a new area – particularly those moving from urban areas into the countryside. For others, particularly those speculating a drop in the market, moving to a rental and "waiting it out" gives them the chance to secure a dream home they currently cannot afford. 
However, this strategy does come with its own risks. Purchasing a new property could likely take longer than anticipated, and some buyers may not account for the additional rental costs this will incur. And if the market continues to strengthen, they could find themselves paying more for their dream home than if they had bought earlier. 
What happens if you can't afford to be chain free?
Moving into the rental market is a big step, and for many homeowners it may feel counter-intuitive. And, unless you have additional financial resources, achieving "chain free status" is likely not a viable option. If this is the case, there are still measures you can take to ensure your property transaction runs as smoothly as possible. The most important thing is to choose an agent with credentials. Look for an agency with a proven track record of taking sales to completion at speed. And ask what measures they put in place to mitigate broken chains and properties that fall through.   
About SOLD.co.uk
SOLD.co.uk takes properties through to completion faster than any estate agent in the UK, according to TwentyEA, Zoopla and Rightmove data, across the last 12 months in SOLD.co.uk's operating area versus the top 40 agents. They only work with pre-qualified, committed buyers who are able and ready to proceed, to decrease the chances of a sale falling through. They also offer a custom purchase route where in they can guarantee the purchase of the property. This means those in a chain can still enjoy the benefits of speed and certainty.  
Sign up to our

FREE

weekly newsletter

for the latest news, advice and exclusive money saving offers