Should I extend my lease?
If your leasehold is getting short – below the critical 80 year point - don't despair. You have a legal right to extend it. However it is a costly process. So we look at the reasons why you might extend your lease as well as the circumstances which might stop you from undertaking a lease extension.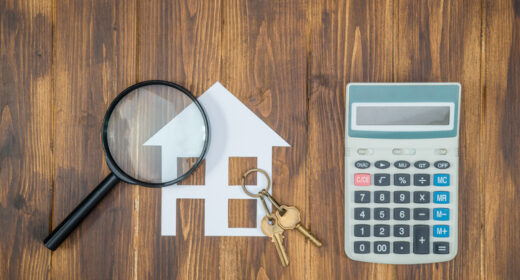 UPDATE:  In January 2021, the government announced its intention to change the lease extension process to make it easier and cheaper for leaseholders of both flats and houses.  To find out more about the proposals and how it might affect leaseholders today take a look at our voice piece, Leaseholders could 'save thousands of pounds' under new government reforms.
What does extending the lease actually mean?
Your leasehold has a certain term or length (such as 85 years), at the end of which the property will revert to the freeholder. It is a totally unfair relic of feudal laws, which you avoid by adding extra years to the length of your lease – that is, extending your lease.
Should I extend my lease? 



Before you enter the costly legal process of a lease extension, you need to decide whether it is worth the effort and expense. As a general rule of thumb, if the lease is less than 90 years you should almost certainly try to extend it because:
Properties with shorter leases are less valuable than ones with long leases (this is particularly true if leases are below 80 years)
Properties with shorter leases can be more difficult to get a mortgage on, because mortgage companies will worry that its value might decline and so won't be good security
Properties with shorter leases can be more difficult to sell
Want to know how much your lease extension will cost? Our partnered lease extension solicitors can give you a free estimate and provide advice you can rely on. Click here to find out more and speak to them today
Why would I not want to extend the lease?
Depending on your circumstances, it might not be worth getting involved in the expense and hassle of extending your lease if:
You have a long lease already (over 90 years), there is probably little benefit to extending it (unless you want to get rid of the ground rent)
You are strapped for cash and mortgaged to the hilt. Lease extensions can be very expensive (many thousands of pounds), so you need to work out first whether you can afford it.
You are only planning to be in the property a couple of years before moving on (unless you need to extend the lease to make it attractive to buyers)
You plan to buy the freehold in its entirety (owning the freehold of a house makes the question of extending the lease redundant; in the case of flats, leases may still need to be extended but if you and your neighbours are the freeholder it is easier and cheaper to do this)
You are not likely to outlive the term of the lease. It can be quite rational just to let your heirs inherit the problem
If you do want to extend – act quickly!
As the lease gets shorter, the cost of extending it gets more expensive at an exponential rate. This is particularly true for leases of less than 80 years, where the cost of lease extension really starts to bite.
At about 60 years, the cost of extending the lease increases by about 1% of the value of the property each year – i.e. if the property is worth £250,000, the bill for extending the lease will go up about £2,500 a year. When the leasehold gets down to zero years, it is practically valueless as the whole property reverts to the freeholder (though for a certain period after expiry of the lease you may still have a right to extend the lease).
So, if the term of your lease is less than 80 years, you should act as quickly as possible before it gets too expensive. And if your lease is less than 90 years, you should act quick enough to ensure you don't end up with a lease of 80 years!
Am I allowed to extend my lease?
Yes – if you've owned the property for at least two years you are entitled to demand a 90 year extension to be added to your existing lease from your freeholder. You only have to have owned the property, so you can still apply if you've been living somewhere else. If you have owned the property for less than two years then:
You can still enter a non-statutory agreement with the freeholder, if you can persuade them. Although be aware that informal lease extensions like these can come with risks. See our

step by step guide to lease extension

for more details of why a formal (or statutory) lease extension offers most protection
If the person you bought your property from had started the lease extension process, they might be able to continue it – but you will have had to ensure that the right was passed on to you when you bought the property
If none of this applies – you simply have to wait two years.
Want to know how much your lease extension will cost? Our partnered lease extension solicitors can give you a free estimate and provide advice you can rely on. Click here to find out more and speak to them today