Make money from your home: renting out your spare room
Renting out your spare room is a great way to get your home working for you. Here's how to get started and what you need to watch out for.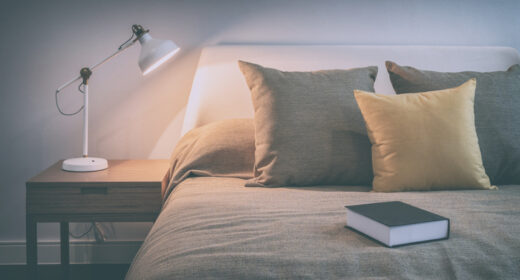 Renting out your spare room: How it works
Quite simply, renting out your spare room means you can make money from your home, letting you supplement your main income, helping you manage bills and meet other expenses
It's such a good idea that even the government is encouraging more people to do it. With the Rent a Room scheme, you will be able to earn up to £7,500 tax free earnings a year (up from £4,250) for renting out a furnished spare room.
If your annual income is below £7,500 and you don't currently fill in a tax return, the exemption is automatic. If the amount you earn is above you need to make HMRC aware
Which websites to use
SpareRoom and Airbnb are two of the biggest websites that homeowners use to rent out their spare rooms, whether it's for a short or long term let.
The site MondaytoFriday allows you to rent out a spare bedroom during the working week, leaving it free for you at the weekend.
These sites make it easy for landlords to find lodgers for their spare room and can help with added reassurance, guidance and services
What should I charge?
It's always a good idea to do a bit of research and find out what other hosts nearby are charging for their spare rooms
Consider the size of the room, any amenities (i.e. en-suite bathroom) and also take the location and transport links of your property into account when deciding how much to charge
According to SpareRoom, the current UK average room rent is around £520 a month. In some areas, like London, you can charge far more than this. Their site has a section with average rent charges which is also helpful.
Can I claim for the new "digital tax break" as well?
There is a £1,000 'digital tax break' for homeowners using Airbnb or similar sites to make money from their homes
However, you will not be able to claim for both this new £1,000 tax relief  and the already existing Rent a Room relief
The only way to benefit from both would be if a room was rented out which met the requirements of the rent-a-room tax rate and then the homeowner claimed through the property tax relief for renting out another part of their home – such as a driveway
How do I get started?
First, choose which hosting website you want to use and have a good read of all their advice and guidance. There is a wealth of knowledge in the sites so you can quickly get yourself up to speed. For example, did you know live in lodgers have different rights to those renting a flatshare from a landlord that doesn't live in the property. You'll want to read up on landlord and tenant rights before drawing up a contract for you and your lodger
When you're ready, these sites make it easy to create an advert. Use high quality photos of the room and write up an accurate description.
Some sites offer a checking service to initially background-check guests and hosts alike. But you should interview the guests – either over the phone or using Skype – before allowing them to book the room. Remember, you're in control.
The sites have lots of advice on keeping safe and steps you can take to protect yourself in the process of selecting and interviewing a potential lodger
Always try and get references – you may wish to speak to previous landlords and their employers
Protecting your home
Some hosting sites offer insurance. But you'll want to review and update your home insurance policy to take account of your new short or long term rental.
Obtain adequate liability insurance.
Your own contents insurance doesn't normally cover the belongings of a guest, so make sure they know this before booking
What else do I need to consider?
Getting a lodger could effect your council tax bill if you currently live on your own. You could lose your single person's council tax discount of 25%
Make sure you check the terms and conditions of any lease, mortgage and insurance contracts you have on your home
Some mortgage lenders may have restrictions on taking a lodger.
You don't have to be a homeowner but you will need your landlord's consent if you are a tenant and want to rent out a room
We hope you find this guide a useful starting point. While this guide touches on the tax implications of renting out a room, it is not comprehensive advice and tax rules change all the time. So please seek your own tax advice before proceeding