How Can I Protect Against Rising Interest Rates?
While interest rate rises are expected to be limited and gradual, they are inevitable. So we look at what's been happening with interest rates, what the latest rise means for you and how you can do to be prepared for when mortgage costs start to lift.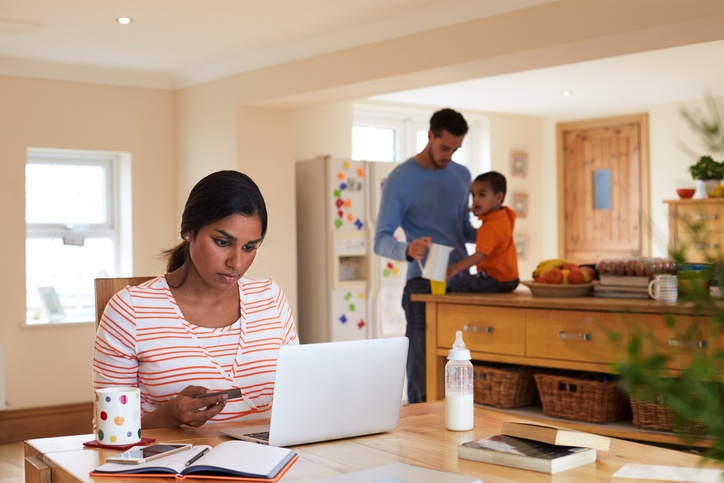 What is happening with interest rates?
The base rate has been at a record low since the financial crash of 2008 meaning many of us have been enjoying low mortgage payments.  In November 2017 the Bank of England lifted the base rate from it's historic low of 0.25% to 0.5%.  At the time it said any future UK rate hikes will likely be "at a gradual pace and to a limited extent". And so in their latest review of interest rates it is no surprise the Bank of England have voted to increase another quarter point from 0.5% to 0.75% (as at August 2018).
Check what an interest rate change means for your repayments
A good starting point is to check what rising rates could mean for your monthly payments and how that might impact your monthly budgeting.  Use the online rate change calculator to see what different scenarios would add to the monthly cost.
If you're on a tracker mortgage, then the quarter point increase will be passed on in full, most likely at the beginning of September. So for example, a homeowner with a £200,000 repayment mortgage tracking at 1.5% above the Base Rate will see their monthly payments go up by around £25 a month.
If you're on a fixed rate mortgage deal, you won't see any change in your monthly payments.
If you're on a standard variable rate, it is up to your lender to decide how much, if any, of the base rate increase they will pass on. Some lenders will raise rates by the full quarter percent or possibly more, whilst others may choose to make smaller increases, or not to increase their variable rate at all. Keep an eye out for alerts from your lender.
So what should you do to protect yourself from inevitable rate rises and your mortgage costs increasing?
Fix your mortgage rate
The most obvious course of action is take cover and batten down the hatches.  Switching your mortgage to a fixed rate – specially if you are on the lender's (often more expensive) standard variable rate – will lock the mortgage down and give you a period of budgeting certainty. Even if the base rate rises your monthly payments will stay the same. You can still move home and retain your fixed rate, by porting your mortgage. But remember that rates could be higher when your current deal finishes, so you could face steeper costs when you come to remortgage – nothing lasts forever!
Stay and Overpay
Those that are hesitant in abandoning a currently low standard variable rate can still take positive action to better prepare for higher rates.  Overpaying will help to drive down the mortgage more quickly whilst interest rates are low, which will mean a smaller mortgage balance as rates rise.
Mortgage prisoners
The most vulnerable borrowers are those that do not have the opportunity to shop around, for example because they have little or no equity in the property.  Some lenders will offer existing borrowers the chance to move onto another deal with them, even if they are in negative equity.  Although the rates may not be the keenest it could at least give the opportunity to find a better rate.
Tougher affordability criteria may also make it harder for some to switch but lenders do interpret the rules differently.  Just because one lender will not offer the required amount doesn't mean that another won't be more flexible, so it still pays to shop around.
Speak to a fee free mortgage adviser today to check the deal you've found is best for you. With our mortgage partners at London & Country you can start your search online and speak to them at any point. Find out more.
Calculators
How much can I borrow?
How much will it cost?
Mortgage rate change calculator
Related Reads