Lease Extension Valuation
Working out how much you need to pay for a lease extension is a complicated business. So, we've asked the valuation experts at Homehold to explain what's involved in getting a lease extension valuation, the costs and how to find a surveyor.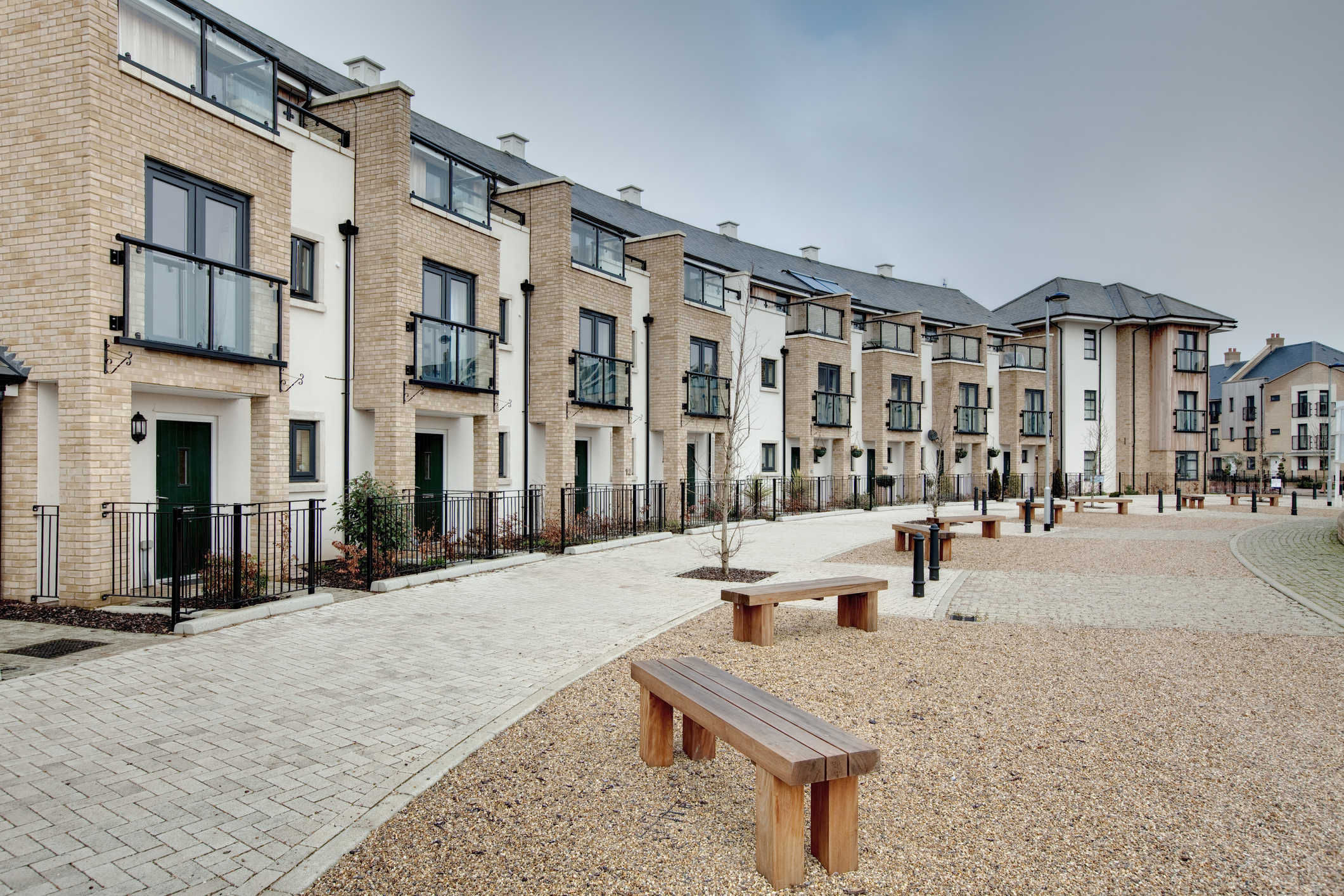 Why do I need a lease extension valuation?
When you extend your lease, you must pay a price (known as a "premium") to your freeholder to purchase the extra years.
A lease extension valuation will give you a robust estimate of how much this premium will be. Usually this is presented as a range. The bottom end is the least you can reasonably expect to pay. The top is the maximum the freeholder can reasonably ask for, based on the evidence available.
More importantly, the valuation equips your valuer or surveyor with the evidence they need to negotiate effectively with your freeholder's valuer.
How is a lease extension valuation calculated?
The price you pay for your lease extension is made up of three parts:
Flat value
If your lease is above 80 years and the ground rent is already modest, then the main factor in the cost of your lease extension will be the value of your flat.
A few special assumptions are used for a lease extension valuation:
The first is that it is being valued as though it already has a nice long lease.
The second is that any improvements made to the property either by you or a previous leaseholder should be disregarded – this is set out in legislation. For example, we recently valued a ground floor maisonette where our client had extended heavily into the rear garden. We valued the flat as though this home extension had not been added. 
Most valuers also interpret the requirement to disregard improvements to mean that the flat should be valued as though it is in a basic maintained condition. This means if you've recently added a snazzy new kitchen renovation this should be ignored.
Ground rent
When you extend your lease, your ground rent is reduced to a peppercorn. This is legal speak for £0.
Part of the premium you pay is to "buy out" each of the future ground rent payments. But, because you're paying them all upfront, you do get a discount.
If you have a high current ground rent or it rises significantly or frequently through the term of the lease, this will increase the amount which is payable to the freeholder now.
Marriage value
This element of the calculation is only relevant if the lease on your flat is below 80 years. 
When you extend your lease, your flat is going to jump up in value. On paper, you are going to make a profit. 
You must give half of this hypothetical profit to your freeholder.
Once you get to the 83-year mark, you should start making a plan to extend your lease. The difference between 80 years and one day and 79 years and 364 days is a very big one!
To illustrate, for a £200,000 property with a modest ground rent of £100, the cost of extending with a lease just one day over 80 years would be around £6,500. It would be about £13,000 if the lease dropped below 80 years.
For free advice and a quote for carrying out a lease extension, get in touch with our leasehold specialist solicitors.
Who pays for a lease extension valuation?
You pay for your own lease extension valuation. But, of course you can shop around for someone who you think will be good value i.e. who is going to negotiate a fair premium for a reasonable fee.
Frustratingly, in addition to paying for your own legal and valuation costs, the law requires you to pay for the freeholder's costs as well. And, because they choose their own advisors, you can't shop around to get the best price. 
In terms of the freeholder's valuation fees: one of the cheapest valuations we have seen was from a Housing Association, and it was £420. We had a case where a private freeholder used a central London valuer, and the total came to £1,400. We challenged that one at tribunal and they reduced the price to £1,025. 
It is worth noting that you won't pay your freeholder's negotiation costs, so even if the negotiations drag on, it won't increase their bill.
What should my lease extension valuation surveyor do?
The job of a lease extension valuer is to advise you – based on the evidence available – what premium they think they can negotiate.
Your valuer should start by getting a good grasp of your property. Often this is done through reviewing plans held at the Land Registry and recent marketing data. Because condition is disregarded, an inspection is frequently not required – unless your flat is very unusual.

Your valuer will then find and analyse recent sales of comparable properties, which they can use to evidence the valuation of your flat.
Where your lease is below 80-years, they'll also need to see if there are any sales of similar properties which have sold with short-leases. This can significantly affect the "marriage value" payable.
Particularly if your ground rent is high, a good valuer should also analyse sales of freehold titles of blocks of flats to understand how much investors are paying for ground rent income as this can effect how much you will pay when you extend your lease.
They should then present you with a detailed report which advises you of what they expect you to pay and outlines the evidence why.
Lease extension negotiation
Negotiations are started by serving a notice on your freeholder which stakes your claim to your lease extension and offers them a price. This will need to be a reasonable starting point but will often be on the low side to leave some space for negotiation.
Your freeholder will then respond with a counteroffer, which is commonly much higher – sometimes unreasonably so. A negotiation will almost always be required.

Your valuer and the freeholder's valuer will then exchange their calculations, which allows both sides to see where the differences lie.

A good negotiator will present evidence which supports your position whilst countering the freeholder's evidence with arguments to undermine it.
It is common that each side will make concessions based on the evidence and arguments presented. Usually this ends up in finding a figure that everyone is prepared to accept.
If you can't agree a premium with your freeholder, then the recourse is to make an application to the First Tier (Property) Tribunal who will determine it for you. This is expensive and both sides pay their own costs. While the tribunal is rarely used, it is frequently threatened.
What happens after my lease extension valuation is agreed?
Once the lease extension has been agreed, the next stage is to complete the legal work required to reflect your lease extension.
Usually this is a short document which references your existing lease and all the terms within it, but extends the length and reduces the ground rent to £0.
If you're using an end-to-end service like Homehold, they will start the legal work as soon as the premium has been agreed. If you are using a separate solicitor and valuer, you will want to make sure the valuer has handed the case back to the solicitor.
Are you looking for more information? Have a read of our step-by-step guide to extending your lease 
Tips on appointing a lease extension valuer 
When you are choosing a lease extension valuer, you can either select one who is part of an end-to-end service like Homehold or choose a standalone valuer.  
Here are some things to consider when selecting your lease extension valuer: 
Instruct a leasehold specialist
In order to be able to advise you properly – and challenge your freeholder – your valuer needs to specialise in enfranchisement and be up to date with the latest case law. A list of specialists can be found on the ALEP website.
Find a valuer who only works for leaseholders
Assuming you're a leaseholder, you should select a valuer who only works for leaseholders.  A valuer who receives instructions from regular freeholder clients is unlikely to want to employ leaseholder-friendly arguments.
Pick a good negotiator
The most accurate or detailed valuation in the world is of limited use if the valuer can't or won't negotiate effectively with your freeholder. Pick someone who you think will negotiate energetically on your behalf.
Ask your valuer to negotiate on a fixed fee
Negotiating "on the meter" will rarely result in the best price – because you'll end up being torn between settling for an overinflated price or continuing to throw money at negotiations that might not get anywhere. Equally, if you agree to pay a percentage of whatever the valuer saves you during negotiations, you could end up with a big bill if the freeholder starts at an unreasonably high price. Choose someone who will negotiate on a fixed fee until they reach a fair settlement and check reviews from previous clients to ensure they'll keep to this promise. 
Choose someone who will go to tribunal
If you can't agree a fair premium with your freeholder, then the alternative is to take them to tribunal. Our experience is that tribunal is rarely used – but frequently threatened. Using a valuer who has been to tribunal in recent history ensures that your freeholder will see this as a genuine threat.
With thanks to the lease extension valuation experts at Homehold for helping to produce this guide.