Rent to Buy: How the government can help you buy a home
Ease the transition of renting to buying a home. Read our guide to find out more about the Rent to Buy scheme and if it's right for you.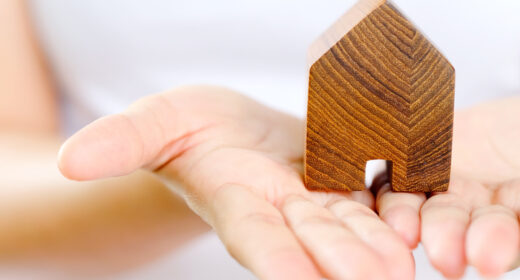 The Basics
Rent to Buy is a government scheme designed to ease the transition from renting to buying a home by providing subsidised rent. You may also hear it referred to as Rent to Save, or Intermediate Rent.
With Rent to Buy, you rent a newly built home at approximately 20% below the market rate for up to five years (exact period of time varies by property). During that time period, you have the option to buy the property or to buy part of the property under a Shared Ownership scheme. When you get to the end of the time period, you either have to buy part of the property or move out.
How does Rent to Buy work?
Homes are made available to rent with a shorthold tenancy at a reduced rate of 80% less of local market rents
The expectation (although not obligation) is that this shorthold period of paying less rent gives you the chance to save for a cash deposit so you can apply to buy a share of the home later. After the shorthold has lapsed, you can purchase the property on shared ownership terms, or move.
Typically, a lease period will last anywhere from six months to 5 years, depending on the property in question
You are free to make an outright offer, or look into a part rent part buy scheme, at any time during your lease
Different housing associations use different names, such as Try Before You Buy, Rent Save Buy, Rent to Own, Intermediate Market Rent and more – so check the terms of what you are being offered by a housing association before signing up
Be aware there is very limited availability under this scheme. The exact number varies by local authority
Am I eligible for rent to buy?
You are eligible if:
Your household earns £60,000 a year or less (or £64,300 if you are looking at homes in London). A household can be one person, or you and a partner or you and a friend
You are a first time buyer, or you used to own a home but can't afford to buy one on the open market now
You have a good credit history
But, to make it more complicated, there are further eligibility criteria, which differ depending on the housing association the property is offered through. Priority is normally given to certain groups such as existing housing association tenants and council tenants, people that fit with local priorities, as well as first time buyers. Check whether you qualify with your local Help to Buy agent. If you live in London, you will need to contact the Mayor of London's first steps to home ownership website Homes for Londoners.
Should I do it?
If you are eligible for Rent to Buy, it really then depends on the property, the housing association's offer and whether you will take advantage of the reduced rent to save up for a deposit. The offer is so varied from one housing association to another, you really need to read the small print of what is being offered before weighing up if it will be beneficial for you.
One of the advantages of Rent to Buy is that it may give you access to properties that you otherwise wouldn't be able to afford. You are also dealing with a social landlord, which may offer you an extra feeling of security. If you plan to save during this time, take a look at our guide to help you decide between a Help to Buy ISA and a Lifetime ISA.
A disadvantage is that if house prices rise during the period you are renting, they might rise beyond your reach. A longer rental period puts you at greater risk of this.
If you are looking at signing up and eventually buying the property, check with an independent mortgage adviser first and price up how much this would cost you in monthly repayments. You should ask whether lenders are happy to lend against properties within the Rent to Buy schemes. Don't forget there are the costs of buying a home to factor in too.
How do I apply?
First, you must register with your local Help to Buy agent. They will assess your application and tell you if you are eligible and add you to their database. This is worth doing as they may contact you directly if a suitable property becomes available.
You should also be proactive and browse for properties on your local Help to Buy agent's website
Find a property you like the look of and ring the number on the advert to check your eligibility
Other ways to buy
There are a number of government schemes designed to help you buy a home, which could be worth investigating. This includes:
A Help to Buy equity loan, that will lend you up to 20% interest-free for five years (of 40% in London). This is for new build homes only, valued under a certain limit
Shared ownership allows you to buy a portion of a new build home and rent the rest, as long as you meet some very specific eligibility criteria.
Right to Buy allows council tenants to buy their home at a discounted price
How we can help
Sign up to our newsletter to get the latest advice and support for buying a home.