Moving into a new build home
Your new build house is finally complete and ready to become a home. Here's a checklist of everything you need to do in the run up to moving in to ensure moving day goes smoothly.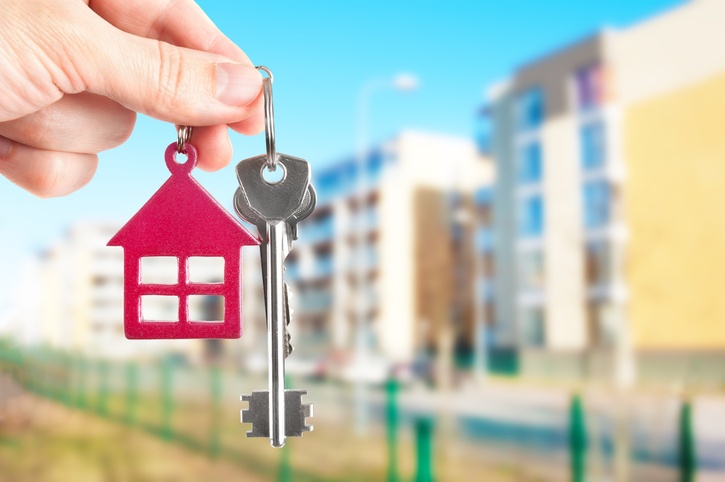 Without doubt one of the most common complaints that we hear at the HomeOwners Alliance is from homeowners upset by the quality of their newly built homes. This site has lots of advice for people considering buying a new build, so here are some tips for those of you on the brink of moving into a new build.
At your handover
Arrange a handover – or "new home demonstration" – before your moving in day. This appointment is so your builder can show you how to use your new home. This should cover appliances, the central heating, the fire alarm, where your stopcock is etc. Make sure you get the manuals for every appliance. Turn on each of the appliances so any obvious problems can be identified.
Also, use this meeting as an opportunity to walk round with your plans and go over everything. Is your new home as promised in the plans?
Check everything! The handover is also the time to get your fine tooth comb out. Get stuck in: flush toilets; run taps; fill the bath and check for leaks; check sockets and switches work; check doors and windows open and lock.
Find a professional, independent snagging surveyor in your area
Make sure fitted cupboards and drawers work perfectly. Windows and bathrooms often have issues. Look for gaps around windows and that tiling in bathrooms is smooth and sealed. Go in the loft and ensure that insulation is fitted.
In the garden, lift any turf and check for soil (not rubble which can often be hidden there) and look out for water pooling.
Turn your kitchen appliances on. Run them on empty to make sure they all work and don't trip the power.
Anything you spot, note down and photograph. Then ask the builder to correct them before moving day. Don't rely on the person showing you round that day: put them in writing to the builder after your visit.
If anyone is unhappy with your inspection remind them you are buying your home at great expense and need to be sure it is in working order. Try to keep everyone on side by letting them know ahead of the meeting that you plan to check everything. Make sure the appointment is long enough – 30 minutes isn't going to cut it.
Before you move in
As you are moving into a new build there is an extra layer of things to organise before you arrive compared to a normal house move, because you will be the first people to ever live at your address.
Get a snagging survey completed

– The ideal time to get a professional snagging survey done is before you complete your purchase. However, many developers will not allow snagging inspections to be done before completion. If this is the case, you should book in the snagging survey as soon as possible after you've moved in.
Measure up – measure up your new home for soft furnishings. Don't make any major investments until you have exchanged contracts and the home is legally yours, but you can at least start planning where to put furniture and what fits where.
Set up your internet – It can take weeks to get an engineer to your home to

set up your broadband

and, if you're having it, satellite television. So, it pays to crack on and make these appointments early so you aren't living without modern essentials for several weeks.
Post codes – Your new home comes with a new address that many businesses may not have registered on their databases. It is up to your builder to contact the local council to get a new address and post code created. The post code will go live when Royal Mail are informed that mail can be delivered to it. So, get on and tell them. Otherwise you could have problems getting insurance. Some firms may be slow to update their databases. Be prepared to hand out a postcode from a different street and direct your delivery drivers from there.
Speak to our partners A-Plan to find the best buildings and contents insurance for your new home
Order bins – Contact your local council to arrange to have wheelie bins delivered to your new home. Also, find out when your bin days will be. We have heard of some members struggling to get their bins collected, especially if they are early residents on a new development. If councils can collect bins from isolated rural locations, they can collect from you!
Order a door number – If your builder isn't providing your house with a number, order one after you have exchanged contracts ready to put up as soon as you move in so that the postman and delivery firms can find you.
Compare removal firms – Take the time now to shop around to find a good removal company. You can find quality firms and obtain instant quotes using our

removals tool

.
When you complete
When moving into a new build, make sure you check your paperwork – Your solicitor or conveyancer for your new build purchase should request all the paperwork from your builder/developer and receive it all before completion. Make sure they have received:
A copy of your Buildmark (NHBC) or other new home policy and warranty documents.
A copy of your lease if you are a leaseholder
Details of who to pay any service charge or ground rent to
Instruction manuals and guarantees for every appliance including your boiler
On moving day
Check everything – with fresh eyes, look round your home again, checking everything works. Run your hand over surfaces, checking for scratches, dents, holes, snags, gaps because when you move in, it will be hard to argue that you didn't cause them. Indeed, lodge them as issues with your builder before you sign any forms from the builder that day.
Check your meters – Make sure your utility provider has the right serial numbers for your meters. We've heard of people paying for their neighbours' water or energy usage because serial numbers got mixed up. Also, take meter readings.
Find the stopcock – Locate your stopcock if you haven't already so you can turn off the water coming into your house easily in an emergency.
For more general moving day advice, take a look at our moving day checklist.
After you move in
Start on the snags – You can start your own snagging list as soon as you arrive. Bigger things need to be raised immediately in writing to the appropriate contact, while smaller issues might be better compiled and then raised with the builder to fix. While you have two years to do this we would strongly advise you get your snagging list to your builder as soon as possible to give them time to fix it. Ideally, try to get things sorted while the builders are still on site building other properties. It's much harder to get them back once they are offsite working elsewhere.
Be aware you are unlikely to spot the range of things a professional snagging inspector will identify. An independent snagging survey will also add weight to your complaints if you have found your developer to be unresponsive to your calls for action.
Get a professional snagging survey – You can have a snagging survey done at any time once you have moved in, but make sure you get one done early and well before the end of the first two years. We have teamed up with the best known snagging inspectors in the UK, New Build Inspections and they can give you a quote today.
Go easy with the heating – Your house is still drying out. This can lead to small cracks due to shrinkage. This can be made worse by excessive heat so try to resist turning the thermostat right up.
More paperwork – You should receive confirmation of registration of the title at the Land Registry within a couple of months of completion. If you don't receive it chase it up with your solicitor.
Let things settle – While horror stories about dodgy builds can leave you worrying about the slightest thing in a new build, don't assume everything is a problem. Two things that are completely normal are condensation and efflorescence.
Condensation is caused by your house drying out so try to keep some windows or window vents open to let the moisture out and use your extractor fans when you are creating steam in the kitchen or bathroom.
Efflorescence is the salty substance that can appear on your brickwork. It too is part of the drying out process and can be brushed or wiped away. However, if it keeps appearing on internal walls contact your builder as it could be a sign of a problem.