Selling your shared ownership home
Selling your shared ownership home can be more complicated than selling other types of properties. Here is everything you need to know about the process of selling your shared ownership home.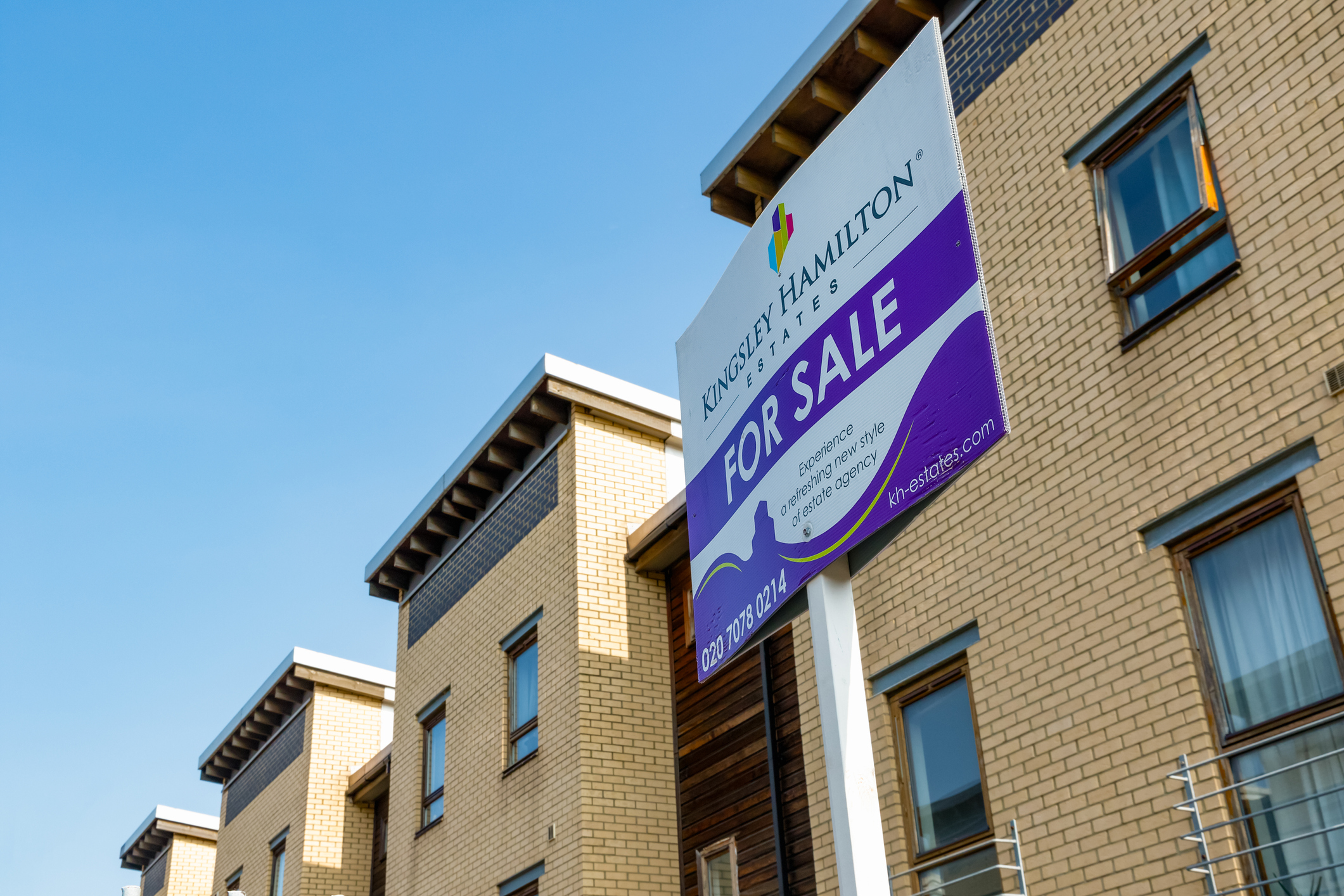 What is shared ownership?
Shared Ownership is a government scheme that helps first-time buyers earning a household income of less than £80,000 (or £90,000 a year in London) to buy shares in the home they rent from a housing association or local authority.  
The tenant can purchase between 25-75% of their house and can buy more shares over time through a process known as staircasing. Most Shared Ownership leases allow you to staircase up to 100%. However, some are capped at 80%. This is normally in villages or rural areas so there are affordable homes available for future generations.
Can I Sell My Shared Ownership Home?
Yes. If you have purchased 100% of your home through staircasing, you can go ahead and sell your home on the open market. See our step by step guide to selling. 
If you do not own 100% of your home, but you own a percentage of your home and want to sell, the housing association or local authority has the right to buy it through a process known as "first refusal". They also have the right to find an eligible buyer for your home.
How much does it cost to sell?
There are various costs you will incur when selling your shared ownership home and they can vary so it's best to check with your housing association as well.  Typical costs are:
Marketing fees – £350 . This is sometimes non-refundable or can be deducted from the arrangement fee if you sell. Covers the cost of floor plans, images and advertising on portals.
Valuation fees – £240-£500. To pay for a RICS surveyor to value the property
Legal fees –  You may need to pay the legal fees of the housing association (usually around £450-£500) plus your own legal fees.
Leasehold Information Pack – £200-£300  This pack is given to any potential buyers and includes details such as ground rent, length of lease, service charges, sinking fund and future maintenance plans
Energy Performance Certificate (EPC) – £60-£120. If the property is more than 10 years old, you will likely need to arrange for a new EPC.  
Assignment fee – 1% of total value of property. This is payable only if the property sells. The other charges will need to be paid even if you don't end up selling.
Selling Your Shared Ownership Home: Step By Step Guide
Most housing associations and local authorities will have a similar process for selling a shared ownership home. However, there can be differences so it's important to get in touch with your association.
1.
Check your lease
Because each managing agent has its own process when selling a shared ownership home, it is always best to check your lease. Your lease will outline the procedure that is to be followed when selling your home. Your lease may also include information on:
      How the value of your home is determined

      Who is responsible for any associated costs

      Details of any restrictions on selling your home
The shared ownership lease may also include information on the "nomination period" – the length of time that the housing association will market your home. This is usually between 8 – 12 weeks. After the nomination period is over you should be free to market the property with an estate agent.
2.
Contact your housing association
Once you have familiarised yourself with the process and you are sure you want to sell your home, it is time to contact your housing association and notify them.
When you tell the housing association that you would like to sell your shared ownership home, they will usually request that you have your home valued.
3.
Have your home valued & get your EPC
You will have to arrange and pay for an RICS (Royal Institute of Chartered Surveyors) qualified surveyor to determine the value of your home.
Your housing association may have a panel of surveyors which may be the easiest option.  But you can go with your own valuation surveyor if you prefer. The RICS valuation report is valid for 3 months and must be sent to your housing association or local authority. If your house doesn't sell within this time frame, it will have to be revalued and you will need to pay again. Find a local valuation surveyor and compare quotes with our free tool
You will also need an Energy Performance Certificate that is less than 10 years old. You can check the EPC Register if you are unsure. There isn't a set price for an EPC so you should compare quotes from energy assessors to get the best deal
4.
Speak to a mortgage broker 
The RICS surveyor will determine how much your home is worth, and therefore how much your shares are worth. If you are planning on purchasing a new home, you should seek mortgage advice to ensure you can obtain the required mortgage (if applicable) before going ahead with the sale. Get free mortgage advice with our mortgage service. Start the process online or over the phone now
5.
Marketing the property 
You will now enter an agreed nomination period and your home will be actively marketed. This is usually for 8-12 weeks. 
During this time, the housing association will exclusively market your home. They may market the home on their own platforms or contact potential buyers who are currently looking for a house like yours.
The buyer will usually be a first-time buyer or someone who doesn't have the funds available to buy on the open market. The buyer must meet the eligibility criteria to purchase a home through the shared ownership scheme.
6.
Instruct a conveyancing solicitor
Once a buyer has been found, you need to find a conveyancer or solicitor to handle the sale for you.  You can compare quotes from our panel of quality assured conveyancing solicitors.
Ensure you notify your housing association of the solicitor you are working with. Your solicitor will then work on your behalf to see the sale through, and it is your responsibility to stay in regular contact with your solicitor.
7.
Exchange and completion
Once all parties are satisfied, the process of exchange of contracts will take place and the legally binding documents will be signed, and you will be given a completion date so you can hand over the keys.
Selling on the open market
If you own 100% of your property you can sell on the open market with an estate agent. You will have a wider pool of buyers as you will not be restricted to the affordability criteria. For more advice on estate agents, see our guide How to find the best estate agent and use our Find an Estate Agent tool to compare performance of local estate agents. 
If you own a share and your house did not sell during the nomination period, you may be able to place your home on the open market with an estate agent.  However, this depends on the lease and the restrictions set by the housing association.
I'm not happy with the RICS valuation
You can ask for another valuation, but it has to be carried out by an RICS Surveyor and you will need to pay for it. The surveyors have a standard way to survey properties, so it is unlikely that the new valuation will be wildly different.  For instance, they cannot take into account a designer kitchen or a refurbished bathroom. You can also challenge the valuation by finding comparable properties.
Shared ownership selling problems: Complaining to your housing association
From time to time shared ownership owners are not happy with their housing association's actions to help them sell or staircase their property. 
If this happens, you should get a copy of your housing association complaints procedure and make a formal complaint. If you are still unhappy with their response,  you can take your complaint to the Housing Ombudsman. This is a free service and they can award compensation and/or require the association to take action. 
Thanks to the Accent Group for their help to produce this guide.