What is the best day to move house?
Friday is the most popular day to move house. But is it the best day?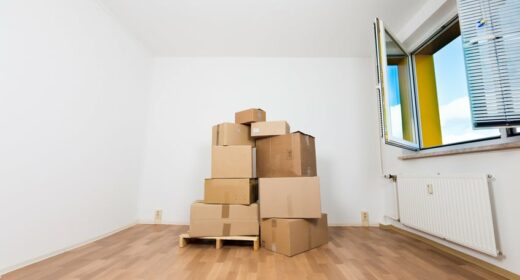 When do most people move house?
Research, conducted over the course of 2015, revealed that over 41% of house moves were on a Friday. The second most popular day to move is Monday, at 17%, while the least popular days to move were at the weekend. But there are issues to consider in choosing the best day to move to reduce the cost of moving and ease the stress of moving.
Source: ULS data from a sample of sale and purchase transactions in 2015
Why do people prefer moving on Fridays?
Most people prefer to move on a Friday because it allows them the weekend to unpack and settle into their new home without taking too much time off work
It can also cause less disruption to the housing chain, as most other people will opt to move on a Friday
Why should I try to avoid moving on a Friday?
Despite its popularity, there are quite a few downsides to moving on a Friday…
Sometimes, bank money transfer systems can get overloaded, particularly the last Friday in the month. You need the transfers to take place to ensure you don't end up homeless for the weekend
If something were to go wrong, the advantage of completing and moving on any other day but Friday is that your solicitor will be in the next day
Insurance company QBE recently announced that hackers had stolen £85m from British law firms in the past 18 months in so-called 'Friday afternoon fraud', as this is when housing deals often complete and solicitors move their clients money
If there is a problem with your new home, it could prove difficult or expensive to hire a tradesman to come and fix it on a Friday afternoon or over the weekend
A lot of people want to move on a Friday for the chance to unpack at the weekend… but we all know in reality it takes a good while longer than that to unpack!
Removals companies will be much busier on Fridays. It shouldn't cost you any more, but you might find the removal firm you want has limited availability so you'll need to get in early
Collecting keys might also take longer on a Friday as estate agents manage the rush
What do I need to watch out for when moving on Friday?
If you are in a chain it will be almost impossible to dictate the move day, and chances are it will be set for a Friday. In these instances:
Be aware it's preferable to complete in the morning, as the bank deadline for transferring money is usually 3pm
Ask your solicitors to order the mortgage monies to arrive from your lender before the day of completion – again, to allow the money to be transferred first thing
Act quickly once you have exchanged to arrange a removals firm
If you are buying, not selling, you don't actually have to move in on the day you complete. Think about completing on a Thursday and moving in on the Friday