What is the best day to move house?
Friday is the most popular day to move house. But that doesn't mean it is the best day to move. In fact, it could be the worst. Here we look at which is the best day to move house.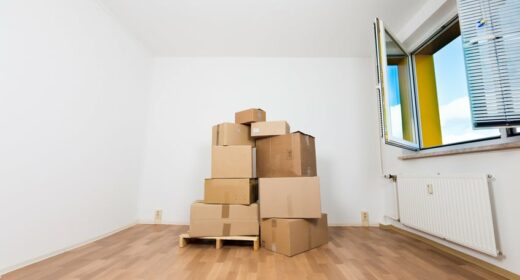 In amongst all the decisions involved in moving to a new house you also need to decide what day to move house. If you are buying a house this is likely to be the day you complete on the purchase if you are selling on the same day. But, you should still have some say over when your completion day is. So, here we look at which day most people move house, whether that makes it the best day to move, and what days you should avoid.
When do most people move house?
Friday has long been the most popular day to move house. Research, conducted back 2015, revealed that over 41% of house moves were on a Friday. The second most popular day to move is Monday, at 17%, while the least popular days to move were at the weekend.
Why do people prefer moving on Fridays?
Friday is the most popular day to move house for two reasons. Firstly, people like it as it allows them the weekend to unpack and settle into their new home without taking too much time off work. Secondly, because Friday is popular with so many people other people are forced into moving on a Friday because they are in a housing chain.
There is one Friday that isn't popular though – Friday 13th is the day with the fewest house moves.
Why should I try to avoid moving on a Friday?
Despite it's popularity, there are quite a few downsides to moving on a Friday…
Sometimes, bank money transfer systems can get overloaded, particularly the last Friday in the month. You need the transfers to take place to ensure you don't end up homeless for the weekend. Research by the Homeowners Alliance found that 115,000 home moves are delayed every year. One of the most common reasons for this is money not arriving in time. If your move is delayed it could cost you dearly. Our research found that delays cost homebuyers an average £509, but one in seven lost over £1,000. That's a very good reason to try and avoid moving on a Friday.
If something were to go wrong, the advantage of completing and moving on any other weekday but Friday is that your solicitor will be in the next day to help resolve problems.
Fridays are also the peak time for convenyancing fraud. Known as Friday afternoon fraud this is a scam that targets solicitors' email accounts. Criminals hack into conveyancing solicitor's emails and diver client funds. They target Friday afternoons as this is when the most completions take place, and it gives them the weekend to avoid detection. In 2016 Friday afternoon fraud stole at least £7m. Find out how to protect your property transaction from fraud.
If there is a problem with your new home, it could prove difficult or expensive to hire a tradesman to come and fix it on a Friday afternoon or over the weekend.
A lot of people want to move on a Friday for the chance to unpack at the weekend… but we all know in reality it takes a good while longer than that to unpack! This means removals companies will be much busier on Fridays. This means it could cost you more to move on a Friday. Read our guide to removal costs to find out more.
Collecting keys might also take longer on a Friday as estate agents manage the rush.
Get quotes from quality removals companies in your area
What do I need to watch out for when moving on Friday?
If you are in a chain it will be almost impossible to dictate the move day, and chances are it will be set for a Friday. In these instances:
Be aware it's preferable to complete in the morning, as the bank deadline for transferring money is 3pm.
Ask your solicitors to order the mortgage monies to arrive from your lender before the day of completion – again, to allow the money to be transferred first thing.
Act quickly once you have exchanged to arrange a removals firm.
If you are buying, not selling, you don't actually have to move in on the day you complete. Think about completing on a Thursday and moving in on the Friday.
Related Guides