How to protect your property from fraud
People are increasingly falling victim to property fraud because the tactics that scammers use are now much more sophisticated. We take a look at what you can do to protect yourself.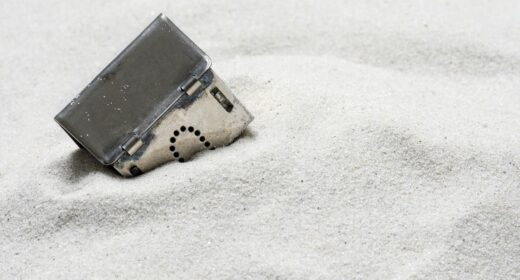 What is property fraud?
Because homes are worth so much and can be sold and used to raise a mortgage, they are often targeted by fraudsters.
In this guide we highlight the main types of fraud and what you can do to protect yourselves:
Scammers who attempt to sell your property from under your nose, transfer your property into their own name using false documents. Fraudsters often target properties where there is no mortgage or the owner lives elsewhere
Scams when you are due to complete the purchase or sale of your property, by intercepting funds or getting you to transfer funds into their bank accounts instead of your conveyancer
Quick-sale and too-good-to-be-true property investment scams
Am I at risk?
Anyone who owns or is in the process of buying a home could potentially be targeted by scams, but some homeowners are more at risk than others.
If your property is empty or rented out, it is more vulnerable to fraud. Properties that aren't mortgaged are seen as more high risk, as are those that are not registered with the Land Registry.
Properties most likely to be unregistered are those that haven't been mortgaged or sold since 1990. You can check the register here.
If the information on the register is incorrect, you must let the Land Registry know.
Property fraud in the UK totalled almost £10 million in 2014
Steps to take if you think you are risk
If you think you might be at risk of property fraud, the first thing you should do is to sign up to the Land Registry Property Alert service.
Alerts are sent to you via email when official searches and applications are received against the property you want monitored.
So, for example, if someone tries to make changes to a property you have registered – such as applying to change the registered owner of your property – a notification is sent to you via email.
It won't automatically block any changes to the register but it will tell you what is happening so you can take appropriate action if necessary.
It's a good service for landlords too, as you can monitor up to ten properties at one time free of charge.
More than one person can monitor a property at the same time, which is useful if you and your siblings are looking after a property for parents in care.
Put a restriction on your title
You can safeguard your property further by applying to put a restriction on title deeds of your property. This stops the Land Registry from registering a sale or mortgage on your property unless a conveyancer or solicitor certifies the application was made by you.
You can apply for a restriction if you live in the property but you have to pay a fee of £40. If you don't live in the property but own it privately, it is free.
What are the main scams?
There are many different types of scams that people fall victim to when trying to sell their home and in various forms around selling a home.
Email hacking
This is when fraudsters intercept emails between the buyer and their solicitor and alter the bank details so the money is sent into their own accounts.
Here's how you can reduce the risk:
If you receive the solicitor/conveyancer company's bank details by email, and don't also receive the same details by post, phone the company to make sure they are correct
Do not send your bank details by email (to anyone), either phone them through or take them into their office
Choose your conveyancer/solicitor carefully. Make sure the firm acting for you is genuine by checking with the lists compiled by the Law Society or the Council for Licensed Conveyancers and by using our conveyancing tool
Read anything sent to you by your conveyancers very carefully. Many firms provide clients with their bank details at the outset (by post) and stress that those details will not change
If you are being pushed to proceed very quickly, be careful. Fraudsters often use this tactic so that emails are used and corners are cut
Investment scams
There are countless 'get-rich-quick' investment scams that involve getting you to hand over money on the promise of dubious high returns.
Land banking – When a plot of land is marketed as having investment potential but it can never be built on or may not even exist
Buy-to-let – When companies ask you to invest in properties that are rented, claiming that they offer good returns from rental income. The homes turn out to be in poor condition and not occupied
Before you invest, do your research
Be very wary of mail solicitations claiming great returns, no matter how good they look. Check out the company first. For example: does it have a proper street address and landline number?
If a deal seems too good to be true, then it probably is.
Never make investments without thorough research. Find out where the land is and view it before parting with your money. Ask the locals questions about its history. Discover whether planning permission has been applied for or granted. If not, what are the prospects of winning planning permission? Call the council.
Don't invest until you see detailed plans for the site's development.
Always make sure you keep copies of all paperwork about the transactions and the course, as well as notes of any phone conversations.
It has been reported recently that an estate agent has been fined by the courts for advertising holiday homes as if they were permanent residential properties
Other scams include:
Quick sale – When quick sale companies agree to buy your home for a certain amount and drop the price significantly at the last minute
Online shopping and auction platforms – When homes are advertised through sites such as eBay or Gumtree but they are not legally owned by the seller
Paying commission twice – If you switch estate agents but a buyer introduced by your previous agent goes on to buy your property, the agent may say you owe them commission. This should be clearly stated in your contract as statutory regulations say that any sole agency agreement between a seller and an estate agent must include a double commission warning. For more information, read our expert's advice on switching estate agents and paying commission.
Holiday homes advertised as permanent residences – When properties designated as holiday homes are advertised as permanent residences but can never be used as a main residence
I think I'm a victim of property fraud – what should I do next?
Owners who are concerned that their property might be subject to a fraudulent sale or mortgage should quickly alert the Land Registry and speak to specially trained staff for practical guidance about what to do next by calling their Property Fraud Line on 0300 006 7030. The line is open from 8.30am to 5pm Monday to Friday.