Are Energy Performance Certificates (EPC) important when buying a home?
Sellers have to provide an EPC to potential buyers. An EPC can be a helpful guide to the energy efficiency of a property but should not be taken as gospel.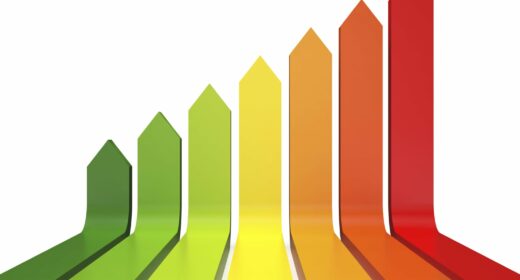 What is an EPC?
An EPC is a standardised document which ranks properties in terms of energy efficiency. An EPC is provided by the homeseller when you are buying a home.
Energy Performance Certificates (EPCs) include information about the property's energy use and costs as well as recommendations about how to make a home more energy efficient and cheaper to run. Properties are ranked from A to G, A being the most energy efficient. As of April 2018 properties ranked F or G will not be allowed to be let to tenants. As such rating will be especially important to landlords looking to buy a property to let.
Sellers in Scotland have to provide a more extensive "home report", which includes an EPC, as well as a survey and a property questionnaire.
Should I let an EPC decide whether or not I buy a property?
An EPC when you are buying gives you a guide as to how energy efficient a property is.  An EPC indicates some of the energy inefficiencies that could become expensive, as well as how much you should expect to pay to fix them.
But EPCs should not be taken too seriously when you are buying. The energy assessment doesn't take into account how many people live in the property and assessors don't have access to energy bills.
How thorough is the energy assessment?
Assessors are not allowed to be invasive when carrying out a survey. That means, for example, that he or she can't drill into the walls or ceilings to establish the condition of insulation or even whether the building is insulated at all.
Because of this, assessors often have to either assume the worst or go by whatever the property holder tells them.
Do all properties have an EPC?
EPCs are not required for listed buildings. This is because improvements such as installing double glazing are often prohibited because they require structural changes.
Can I keep the EPC the seller gives me and use it if I decide to sell up?
You should keep your EPC after you buy a home. EPCs were introduced in 2007 and your EPC is valid for ten years. So hold on to it.