Zero Hour Contract Mortgages
It's trickier to get a zero hour contract mortgage but it is possible. Here is everything you need to know, from the information you'll be asked to provide, to tips to ensure your mortgage application is approved.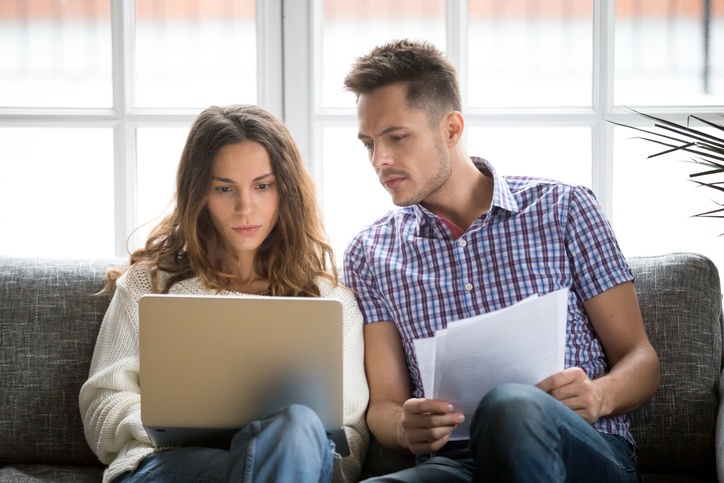 What is a zero hour contract mortgage?
A zero hour contract mortgage is designed for people who don't have a permanent employment contract with fixed hours but do have a zero hour contract. These are different to traditional mortgages because the borrower doesn't typically have any guaranteed work or number of working hours.
Getting a zero hour contract mortgage can be difficult because many lenders will require you to prove you have a stable income.
However, zero hour contracts have become more common in recent years; according to the latest ONS Labour Force Survey there are an estimated 917,000 people in the UK working on zero hour contracts.
Some lenders are adapting to this trend and now offer zero hour contract mortgages. Although you are likely to have to jump through hoops to show evidence of income built up over 1-2 years in order for them to consider lending.
It's also worth noting that zero hour contract mortgage deals can be hard to find. So it's a good idea to speak to a mortgage broker who knows the market and can find the best mortgage options for you. Getting expert advice will also reduce the risk of having your mortgage application rejected.
Mortgage Finder
Get fee free mortgage advice from our partners at L&C. Use the online mortgage finder or speak to an advisor today.
Find a mortgage
How can I get a zero hour contract mortgage?
If you're on a zero hour contract, you'll be considered higher risk compared to someone with a permanent job. So lenders will want to look at the detail of your contract when they're assessing your application. There are various factors they'll consider such as:
Your employment history: This is usually key when it comes to how lenders consider you. If you've been working in the same sector for a number of years the lender may view your employment as secure, especially if you've stayed with the same employer. However, if you have long gaps in your employment and you've just started a new job, that may raise concerns. It could also be an issue if your work spans different types of industries.
With this type of mortgage, most lenders will require that you've been employed by the same company for at least a year. However, others may agree to lend to you if you've started more recently.
Your role and sector: Your role and the sector you work in can also be a major factor. If your role requires a certain skill or qualification, it may be much more likely for your application to be approved. For some professions such as nursing, you may be approved with a shorter work history than others. Or you may find your chances are boosted if you've worked in the same field for a long period.
Could using a broker boost my chances of mortgage approval?
As well as knowing which lenders are most likely to accept you and finding you the best deals available, a broker will also manage your mortgage application for you. This means they can put together a strong application on your behalf to present to the lender.
We've partnered with the award-winning mortgage brokers L&C. They'll search the market to find you the best deal and won't charge you a penny for their expert advice. Their advisors are available seven days a week. Start the process online or on the phone now.
Does a zero hour contract mortgage need a bigger deposit?
Being employed on a zero hour contract already makes you higher risk in the eyes of a lender than if you were on a permanent contract. So some lenders may require a larger deposit from you, such as a minimum of 10%. You may be offered a higher interest rate too, meaning your mortgage will be more expensive. However, it varies by lender and on your individual circumstances; some lenders may be happy with a smaller deposit.
It may be possible to get a mortgage with a 5% deposit if you're on a zero hour contract if your application is very strong otherwise or you're using a scheme like the Help to Buy Equity Loan Scheme. The best way to find out what may be available to you is to speak to a mortgage broker.
Zero hour contract mortgage lenders
While there may be specialist lenders who offer tailored mortgages for people on zero hour contracts, don't rule out High Street lenders. Each lender has its own lending criteria and you may find one may accept you, depending on your circumstances. As of September 2021, Halifax/Lloyds, HSBC, Nationwide and TSB are just some of the big lenders considering zero hour contract applications.
But this is where the expert advice really pays off. This is because mortgage brokers will have detailed knowledge on different lenders' lending criteria and will be able to give you a fully informed picture.
What can I do to boost my mortgage chances?
When it comes to applying for a mortgage, you'll want the lender to have faith that you can afford to keep up with monthly repayments. And as part of the mortgage application process they'll want to know how much you earn. But there are other things you can do to give your application a boost when it comes to how lenders will view your finances. They'll want to know you're capable of managing your money well. So in the months running up to applying, slash your spending and save as much as possible. This will help demonstrate to the lender how well you can manage your money.
I've got adverse credit. Can I get a zero hour mortgage?
If you've got adverse credit and you're on a zero hour contract, you will find it harder to secure a mortgage. But while it may be more difficult, that's not to say it's not possible.
It all depends on your circumstances, such as the severity of your credit issues and how recent they were. It's a good idea to speak to a broker to find out what your options are. If your credit report is less than perfect and this is a sticking factor in getting a mortgage right now, take action to improve what's in your credit file to boost your chances for next time.
Read our guide on how to improve your credit rating before getting a mortgage
Can I get a Buy-to-Let mortgage on a zero hour contract?
It may be tricky to get a Buy-to-Let mortgage if you're on a zero hour contract, but it's not impossible. With Buy-to-Lets, the amount you can borrow is based on how much rent the property can generate versus the cost of the mortgage. Typically, lenders will want your expected rental income to meet at least 125% of the monthly interest payments on the loan.
However, some lenders will require you to have a minimum salary too, typically £20,000-£25,000. And as a first time landlord on a zero hour contract, it's likely that you'll need to have been with your current employer for at least 12 months. Also, Buy-to-Let mortgages typically require a 15-25% deposit too. 
What if I'm on a fixed term contract?
Just like with zero hour contracts, having a fixed term contract does not preclude you from getting a mortgage. But lenders will want to see that there is some track record of earning on this basis.
Just as with self-employed borrowers it's about proving the level of income, so that the mortgage will be affordable now and going forward.
Mortgage lenders will usually want to see a history of contracting, usually with at least a 12 month history and 6 months remaining on the current contract. Alternatively, some lenders may be able to consider a continuous history of working in that field over a couple of years, which can be helpful where the borrower has switched from full time to contracting but remains in the same industry.
Some lenders can be more flexible about how they look at the income, particularly where the contractor is a higher earner or in IT where contracting is commonplace and are targeting that market.
Mortgage Finder
Get fee free mortgage advice from our partners at L&C. Use the online mortgage finder or speak to an advisor today.
Find a mortgage