How the government can help you buy: HomeBuy Shared Ownership (New Build)
If you live in England and are struggling to find an affordable home on the open market, you may be able to get help through the government's New-Build HomeBuy shared ownership scheme. The following guide gives you an overview of the scheme, who is eligible, possible pitfalls and questions you need to ask before applying.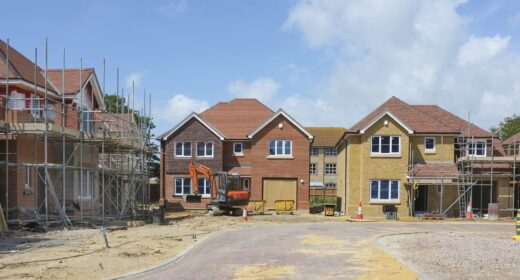 The basics
You can buy a share in a new-build property, either outright or by securing a mortgage, and pay the rest in the form of subsidised rent.
In most cases you can then buy more of the home by increasing your share until you own 100%. This in turn will reduce your rent.
the scheme is designed for people who would not be lent enough money or could not afford to put a large enough deposit down on a mortgage for a whole property.
There is also a shared ownership resale scheme as well, whereby you can buy the share from a current owner of an existing part buy/part rent home that has become available for resale. The homes vary greatly in terms of age, size and type.

See our separate guide on shared ownership resale

.
How does it work?
You secure a mortgage to buy a share of a new build property (usually between 25% and 50%; occasionally up to 75%) from a housing association.
You will have to put a deposit down on that mortgage, usually between 5%-15% of the value of your share of the property depending on the lender's policy and you financial situation. You can find out more in our

guide to shared ownership mortgages

.
In addition to owning that share, you will pay a discounted rent on the remaining share. This is usually discounted by 15%-20% below market rate.
You can buy more of the home by "staircasing" i.e. increasing your share. This in turn will reduce your rent. Find out more in our guide to

staircasing your shared ownership home

.
Shares are usually bought in 10% increments but you will incur legal costs every time you do this
You can sell your shared ownership home at any time. Unless you own 100% of the property, you will need to write to the housing association which will look for a buyer. After a certain amount of time, if it doesn't sell, you will be able to sell it on the open market.
Am I eligible?
Yes, if you:
Have an income of less than £80,000, or if you want to buy in London, you must have a household income of less that £90,000.
Are unable to afford to purchase a home on the open market.
Demonstrate access to savings or sufficient funds to pay a deposit, legal fees, stamp duty and other costs of moving.
Be able to sustain home ownership in the longer term.
Are a first time buyer, or if you owned a home in the past be unable to do so now.
Have a good credit history.
But to make it more complicated, there are further eligibility criteria, which differ depending on the housing association the property is offered through.
Should I do it?
Shared ownership of new-builds is more likely to make sense if you expect to stay in the new property for a number of years. This is because new-build properties include an extra premium on the sale price that, like a new car, depreciates as soon as you move in. If house prices fall, you may fall into negative equity and lose money if you try to move.
Do your research and make sure the rent payments plus the monthly mortgage repayments come to an affordable monthly amount. Bear in mind rent will be increased every year by the housing association but should stay below market value.
Don't forget the additional costs of buying and owning a home

.

As well as rent there will be service charges. Your lease will outline your responsibility for repair and maintenance of your home. Check what these will be and include when budgeting your monthly outgoings.
You will want to think about when you might be in a position to "staircase" and buy up more shares. Work out how much that will cost including the fees involved. The cost of the new shares (sold in 10% chunks) will depend on the housing associations valuation of the property at the time. You will have to pay for this valuation.
You will not be able to rent out of sub-let your property. So if your situation changes (you want to move into your partner's place or have to move for work) your only options are buying the proportion you don't own or selling your share. If property values have dipped since you bought your share of the property then selling will mean you will make a loss.
To avoid the risk of feeling trapped, be honest about the new builds you are looking at. You are going to be here for the next 5 years at least – is there enough storage, are you expecting to start a family in that time, does furniture fit in the rooms (don't rely on show room furniture – have your measuring tape at the ready). It needs to be liveable.
Just because this is a government scheme doesn't mean you get any more protection. It is your responsibility to keep up repayments on the mortgage loan.
How do I do it?
Register with your local HomeBuy Agent, who has been tasked by the Government to act as an intermediary between you, the housing association and the property builders.
Look at the properties housing associations have on offer in your chosen area on the HomeBuy Agent's website.
Ring the number on the advert and check eligibility with the housing association.
You will probably need to reserve a property and a fee may be applied.
Consider all the "should I do it" points above, do your research and work out your monthly outgoings as a result of buying a property in this way before pushing ahead.
And don't forget we're on your side, so please let us know how you get on.