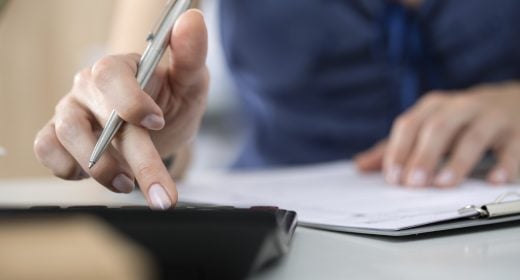 The Hidden Costs of Buying and Owning a Property
Buying a new home can be even more expensive than you expect. There are lots of hidden costs that can add more than 10% to the total bill, which you need to budget for. Running a property also costs more than many former renters expect. If you don't prepare for it, the first few years of owning your own home can be a time of real hardship.
The Hidden Costs of Buying a Property
Paying for your new home is the overwhelming cost, but there are many others that you will need to budget for.
–           Stamp duty can add many thousands of pounds, as much as 7%, to the cost of buying a home. See 5 things you should know about stamp duty
–           Conveyancing is the legal process involved in buying a property, including various search fees and registering with the Land Registry. How much it costs depends on the value of the home you are buying, as well as which searches you have done. An online conveyancer can range from £680 for a £250,000 property to £1500 for a £1.3 million property. Solicitors tend to be more expensive. For more, see Conveyancing made easy for buyers or How much should conveyancing fees cost?
–          Surveys and valuations can also prove expensive, from a few hundred pounds to well over £1000, depending on the value of your property and what type of survey you have. See What sort of survey should I have? 
–          Mortgage arrangement fees are often charged by mortgage companies, and can range from a few hundred pounds to 1% of the mortgage – a considerable sum. Some lenders insist you pay the fees up front; others add it to the mortgage
–          Mortgage indemnity fees – if you have a high loan-to-value ratio, your lender may charge you a fee that will cover the insurance that they take out in case you cannot pay back the loan. For more, see Mortgages made simple
–          Mortgage broker fees – if you use a mortgage broker see Do I need a mortgage broker? Some mortgage brokers charge no fee, while others charge between a few hundred pounds up to 1% of your mortgage. For fee free mortgage advice we have teamed up with London and Country. Check out today's best deals, how much you can afford to borrow and request a call back from a broker here >>>
–          Estate agent fees – the seller rather than buyer pays these, but watch out for dodgy Sale by Tender tactics where the Estate Agent tries to get the vendor and you to pay fees. If you are selling at the same time to fund your new home, remember to factor in fees – See How much should I pay the estate agent?
–          Life Insurance  – provides a source of money your family can rely on to cover any debt such as a mortgage in the event of your death. Many people purchase it when they take out a mortgage, but you should watch for the commission and cancellation fee – See Do I Need Life Insurance?
–          Removals – if you have little furniture and energetic friends, you can do this for free. But if you have a lot, then hiring a professional removals firm can cost anywhere from £350 to many thousands of pounds, depending on the size of your house and how far you are moving. Hiring a man or two and a van might be a more reasonable way forward
–          Furniture and white goods – unless you are prepared to sleep on the floor and drink warm milk, you will need a bed and a fridge, and all the other furniture.  It is possible to cut costs buying second hand, but it is easy to spend thousands and the sky is the limit
–          Redecorating – few new homes need no work done to them. Most need some redecoration or other minor building works. Doing it yourself can cut costs, but most new homeowners spend far more than they expect on doing up their new place. Again, how much you spend completely depends on how much work you are having done
The Hidden Costs of Owning a Property
Once you have moved into a property, it obviously isn't just the mortgage you have to worry about about paying. There's all those other things:
–          Water, gas and electricity bills can be expensive monthly costs, adding up to a few hundred pounds a month for large properties. They are pretty much impossible to avoid, although energy bills can often be reduced (see How can I reduce my water bills and How can I cut my gas bill)
–          Council tax has to be paid by occupants of properties, and can range from a couple of hundred pounds a year for a small property in low cost local authorities to several thousand for bigger houses in expensive councils.
–          Buildings and contents insurance can come to anywhere between a few hundred and thousands of pounds a year, depending upon what you are insuring, how much your home is worth, when it was built and from what material, the rebuilding costs, the locks on your doors, your job etc. See How should I insure my home?
–          Ground rent & service charge – if you live in a leasehold property, you may have to pay an annual ground rent and service charge to the freeholder. You may also be liable for special contributions to work on common areas or the structure of the building (such as a new roof). For more information, see Leasehold v freehold – what's the difference?
–          Service charges – If you live in a serviced apartment, you may have a regular service charge to pay
–          Residents' parking – in many towns and cities, you have to pay an annual fee to be allowed to park your car in the street, and then buy permits for your visitors
–          Maintenance and building work – repairing the roof,  redoing the wiring, or fixing subsidence all add major costs. If the boiler kicks in, there is a leak, or the fridge packs in, you will need to pay
–          Television, broadband, cable and telephone add to the monthly bills