Welcome to the HomeOwners Alliance
Welcome to the HomeOwners Alliance – the voice of the homeowner! We are Britain's only organisation to champion, support and serve Britain's 17 million homeowners and 5 million aspiring homeowners. We are a membership organisation, promoting our members interests in government, the media and industry – and providing services you can rely on.
Our Christmas wish list
Homeowners have worked hard this year to buy, manage and improve their homes while many aspiring homeowners continue to save hard for the opportunity. We have a Christmas wish list of the policy priorities Government left out of the Autumn statement. Any chance you can deliver in time for Christmas, George?
Don't worry, we're easy to buy for »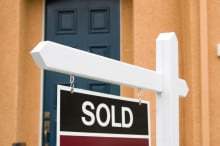 Paying a King's ransom? Complete our 5 min survey on estate agent fees
Estate agents fees can amount to many thousands of pounds. Yet there is little transparency, with fees rarely stated upfront. We want to end this. Please take 5 minutes to fill in our survey and help our campaign to get homeowners a better deal
Estate agent fees survey »
House Price Watch
Our latest service is a concise summary of the cacophony of voices trying to tell you that we are seeing both a housing boom and bust. Let us be your one-stop-shop for all house price info
House Price Watch »
Join today
To Ask an Expert For Free Legal Advice Discounted Conveyancing and more...
Join today >
Sign up to our FREE newsletter

Keep up to date with all our latest advice and services

Sign up! >
Latest Tweets
HomeOwners Alliance
#CompulsoryPurchase What do you do if your home is about to be acquired: http://t.co/OwBvc3vfxS

06 December 2013

HomeOwners Alliance
Cut stamp duty for homeowners by increasing it for investors: http://t.co/JhgKuuBmgD

06 December 2013
Ask an expert
Get advice from industry experts on your complex homeownership issues
Members of the HomeOwners Alliance can send in their complex questions, and we will find an expert to give you the detailed, tailored, knowledgeable answer you need, using their industry-insider experience
Ask an expert >