Welcome to the HomeOwners Alliance
Welcome to the HomeOwners Alliance – the voice of the homeowner! We are Britain's only organisation to champion, support and serve Britain's 17 million homeowners and 5 million aspiring homeowners. We provide unbiased advice and services you can rely on. As a membership organisation, we promote our members interests in government, the media and industry to help get them a better deal.
Essential Guide to Home Improvement
Our top tips for stress free home improvement projects feature in the FMB's Essential Guide, included with Real Homes and Homebuilding & Renovating magazines. On shelves now or read it here...
Read it now »
Clever questions to ask your estate agent when selling in 2015
Don't get caught out. We've listed the key questions to ask before appointing an agent. For example, did you know that if your agent is with the new portal OnTheMarket, your house will only be seen on Rightmove OR Zoopla. Did you also know that....
Read more »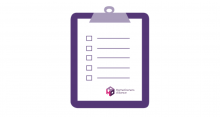 The HomeOwner Survey 2015
Our Homeowner Survey 2015, polled by YouGov, gives a state of the nation report on the biggest concerns and latest trends affecting homeowners and those aspiring to own. Here are the results....
Read more »
HOA's Voice

May 21, 2015

First time buyers despair as house prices continue to rise

The divide in house price affordability and pay has never been greater and as fast as they try to save, our younger generation can see their dream of home ownership slipping [...]

No Comments

Ask An Expert

Homeowners are often confronted with complex - and very expensive - problems that they have never experienced before. Knowing what to do can be nail-bitingly confusing. Members can send in their for an expert response.

Ask An Expert »
House Price Watch
Our latest service is a concise summary of the cacophony of voices trying to tell you that we are seeing both a housing boom and bust. Let us be your one-stop-shop for all house price info
House Price Watch »
Sign up to our FREE newsletter

Keep up to date with all our latest advice and services

Sign up! >
Latest Tweets
HomeOwners Alliance
"Residents can be deceived or even acts of fraud committed"- The worrying reality of being a #leaseholder: http://t.co/UnfITdKC9R #leasehold

24 May 2015

HomeOwners Alliance
One of the most agonising decisions when #SellingYourHome is what price to put it on for. Take a look at our advice: http://t.co/ZAfYVq2sSH

24 May 2015
Ask an expert
Get advice from industry experts on your homeownership issues
Members of the HomeOwners Alliance can send in their questions and we will find an expert to give you a tailored answer, using their industry-insider experience
Ask an expert >