Leasehold Charges – What to know
Are you buying or do you own a leasehold flat or house? Then you need to be aware of the different on-going leasehold charges. Our handy guide sets out the questions you need to ask if you are buying and what to be aware of as an owner.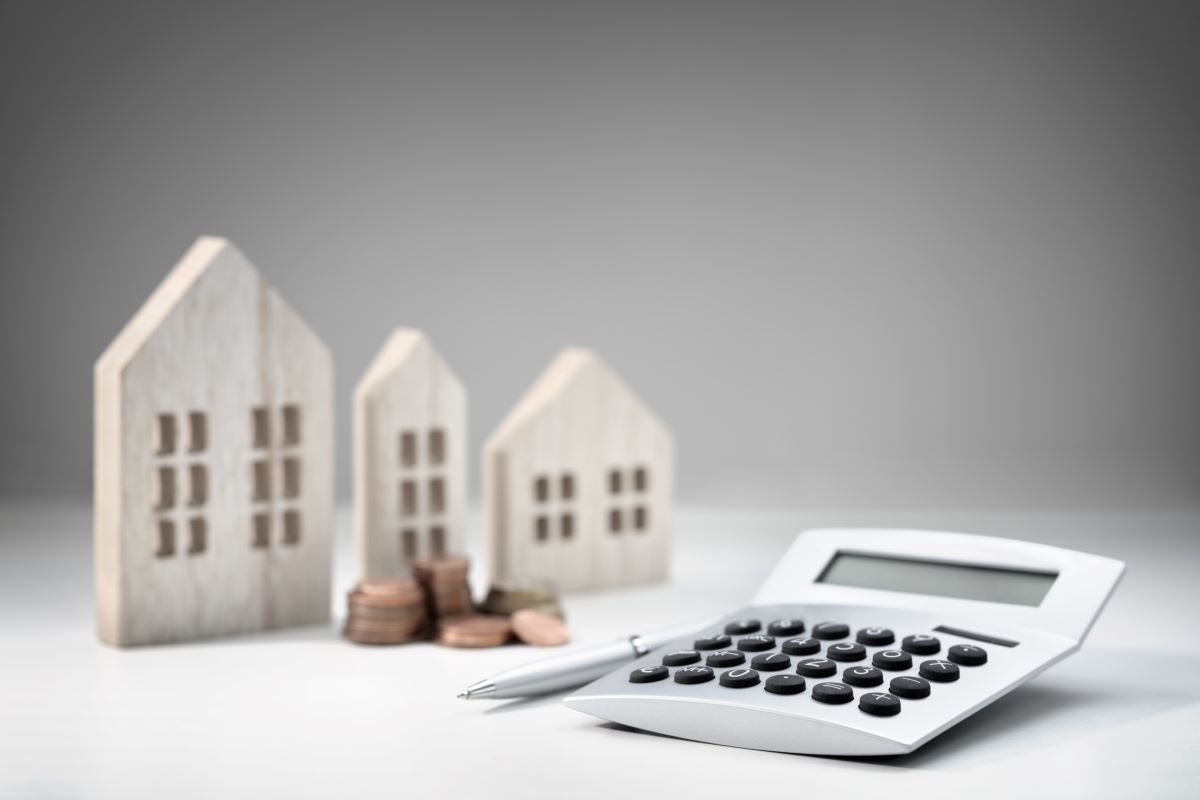 Buying a home is probably the biggest financial transaction of your life. There is pulling together the cash for a deposit, mortgage set up fees, conveyancing fees, stamp duty, moving costs. The list goes on. But it doesn't stop there. When you move in there are ongoing costs with leasehold properties. It's best to know what leasehold charges you can expect to pay before you buy.
What are the lease administration fees and who do I pay? 
When you buy, own or sell a leasehold property, many of your rights and obligations will be set out in your lease. One of your obligations may be to make certain payments to the person or the organisation responsible for managing your building. That person – the lease administrator – might be your landlord, a management company or a managing agent instructed by the landlord.
What are the main leasehold charges
There are three types of leasehold charges: ground rent, service charges and administration charges.  You should understand what you are likely to have to pay for each of these before you exchange contracts on the property you are looking to buy. If you are buying on a new build estate you may also need to pay estate management charges to pay for the upkeep of shared spaces.
You may need to make regular payments of ground rent and service charges. Service charges are your contribution to the upkeep of any shared parts of the building or grounds.  In some cases, you may need to make one-off payments relating to your ownership and use of your property. For instance if you want to remortgage or make any alterations to the property. These are called administration charges.
Your solicitor or conveyancer will tell you about those payments. As they will impact your day to day outgoings, do check them if you are not 100% sure.
It is important when buying a leasehold property to ensure that all payments of ground rent, service and administration charges will be up-to-date when you complete on your purchase.
Compare Conveyancing Quotes
Compare quotes and find the cheapest, nearest and best rated conveyancers from our panel of 120 quality assured firms
Get conveyancing quotes
Ground rent
Although the lease may initially oblige you to pay a fixed amount of ground rent, it may also contain a clause which allows the landlord to increase the rent in years to come.  Ask your conveyancer to explain if there are any rent review clauses in your lease. And, check what this would mean for you.  If the calculations are complex, seek advice so that you are sure of how they work.
From 30th June, if you are buying a new property from the landlord, your ground rent will be zero because of recent changes to the law.   The new law also covers new retirement properties, but they have been given until April 2023 to comply. For shared ownership properties, landlords will only be able to levy ground rent on the share that the tenant does not own.
Service charges
Service charges normally vary according to the amount that is spent by the Lease Administrator each year on the upkeep of the building as a whole.  This includes, for example, cleaning common areas or making repairs (such as painting the building or replacing the roof).
The charges may include buildings insurance, though, sometimes this is quoted separately.
Generally, the lease will require you to pay a fixed percentage or 'reasonable proportion' of the cost.
You should ask your conveyancing solicitor what items you will need to pay for. Check whether the lease administrator has any plans for expensive works for which you will be responsible. And, when payment for these will be due.
Compare quotes from our panel of quality assured and regulated conveyancing firms. Ranked by best price, customer rating and location
Administration charges
The Lease Administrator is likely to charge administration fees if you ask for a service connected with your buying, selling or use of the property.  The following are examples:
Administration charges when you sell
Leasehold Property Enquiries. You will probably need to pay the lease administrator to provide the information required by your buyer and their lender when assessing the suitability of the title of the property.  Most conveyancing solicitors recommend the use of the LPE1 and LPE2 forms because it is endorsed by both the legal and leasehold industry.
Licence to Assign. It is possible that your lease requires you to obtain a license from the Leases Administrator to sell the property.  This will often involve them 'vetting' the new owner to make sure they meet the Lease Administrator's criteria. They will charge a fee for this.
Exit or transfer fee. Some leases, usually in retirement flats, may also include an 'exit' or 'transfer' fee usually expressed as a percentage of the value.
To ensure you are aware of any such administration costs, instruct your conveyancing solicitor to review your lease before you market the property.  If you tell them about any changes you have made, they can also highlight if you need to obtain the Landlord's consent to the changes before you sell the property.  A buyer will want to see that those consents are in place. It could add delay or cost to the sale if they are not.
When buying a leasehold property, there will be additional conveyancing costs because of the extra legal work involved. For instance your conveyancing solicitor will need to check the lease and liaise with the lease administrator to get further information about the service charge or management details.  You can find out more about the costs of leasehold conveyancing that can be anything from £100 to £1,000.
Administration charges when you buy
Deed of Covenant. Some Leases require that you enter into a Deed to confirm that you will be bound by the terms of the Lease.
Notice of Assignment and Charge. The lease administrator will require that notice is served on them of the change in ownership and mortgage lender. This is so that they can make sure that they have your contact details and can provide you with information about their plans and charges for the upkeep of the property during your ownership.
Certificate of Compliance. This is a document that the lease administrator provides to confirm to the Land Registry that the requirements in the lease for the change in ownership have been complied with.
Stock or Membership Transfer. If you will be required to become a member of the management company, then some administrators charge a fee for transferring the share or membership in the Management Company into your name.
Administration charges during ownership
Consents. Some leases have clauses which restrict your use of the property. They may require you to obtain the consent of the Lease Administrator to certain changes at the property. Examples include running a business from the property, installing laminate flooring, a new boiler or bathroom, extending or altering the property, letting it out and even keeping a pet. The tribunal has ruled that a reasonable charge is between £45 and £165.
Notice of Change. If you remortgage the property during your ownership, then the Lease Administrator may be entitled to receive notice of the change of lender.
Deed of Variation. If there is an error on the lease or you want to change the terms of the Lease, a deed varying the lease terms is likely to be required.
Find the right conveyancing solicitor for you. Compare quotes from our panel of quality assured and regulated conveyancing firms. 
Disputing unreasonable Fees
Many Lease Administrators work fairly and professionally, and charge very reasonable fees for the
work that they do. But some either ignore the law or exploit a loophole in the law to charge unreasonable fees.  Here's how to dispute unreasonable fees:
If the Lease Administrator IS a member of RICS or ARMA
If the lease administrator IS a member of the Royal Institution of Chartered Surveyors (RICS) or Association of Residential Managing Agents (ARMA), they will be bound by a code of practice.
You can complain to RICS or ARMA, as well as the Lease Administrator, if a fee is unreasonable.
If the Lease Administrator Is NOT a member of RICS or ARMA or if you are not happy with their response, you do still have options
The Commonhold and Leasehold Reform Act 2002 states that lease administrators cannot charge unreasonable fees for administrative services in connection with two services:
a) the grant of consent and
b) the provision of information.
That means that for providing Leasehold property enquiries and for Consents they cannot charge an excessive fee for the work involved. Any other activity required in connection with the provision of information or consents should also be reasonable.
What to do if you are charged an unreasonable administration fee
If the lease administrator charges you an unreasonable administration charge, you can take action against them.
This might simply be a case of your conveyancer raising the issue with them and pointing out the case law.  But, sometimes that causes delays and customers choose to pay the fee to obtain the information and then complain afterwards.
If the lease administrator charges an unreasonable administration charge, you can apply to the First-tier Tribunal (Property Chamber). That might sound daunting, but it is in fact a straightforward process that can be done at any time before, during or after payment has been made.
All you need do is to download and complete the form 'Leasehold 1' from the gov.uk website and send it with the required fee to the Tribunal.
The initial application fee is £100 then an extra £200 if the case goes to a hearing. You can request that the Tribunal require that the lease administrator refunds the fee to you if it is fair to do so after your application has been decided.
You should take legal advice on what the potential costs might be to you and other leaseholders if you are unsuccessful in your complaint. Some leases allow for the landlord to claim back legal fees from the leaseholders.
What is a reasonable leasehold administration fee?
What is a reasonable fee will depend upon the amount of work required in providing the service and the complexity of the Lease arrangements. But there are cases heard by the Tribunal where they have reviewed the evidence and decided what a reasonable fee should be on the particular facts of that case.
Deed of Covenant in connection with consent to let: £80.
Grant of consent: £40-£165.
Further advice on your rights and leases is available via the LEASE website.
Leaseholder guide to lease administration fees
To read the pdf version of our guide to leaseholder administration fees, click the button below.