What to watch out for when buying a leasehold flat above a shop
There are a number of factors to consider when you are buying a leasehold flat above a shop including management issues, service charges and the shop lease.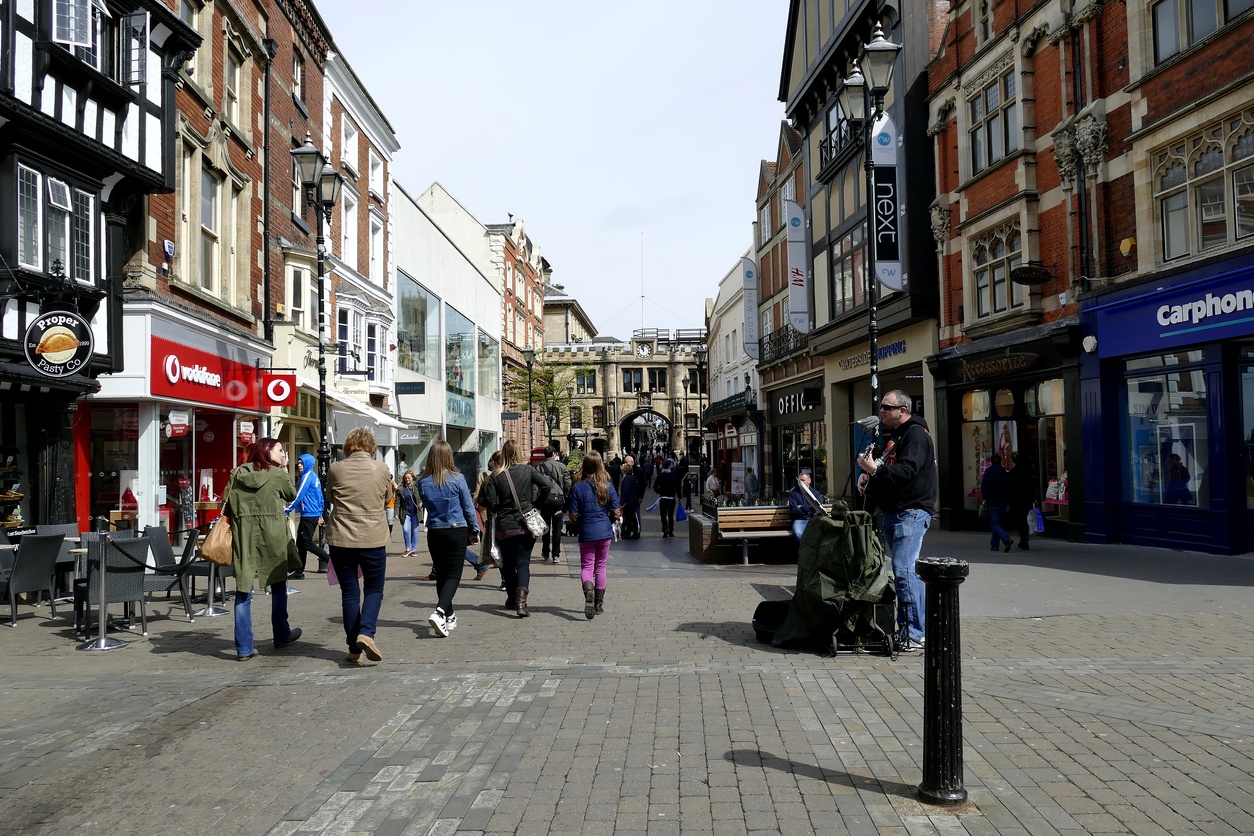 What do I need to watch out for when buying a leasehold flat above a shop?
The first thing to remember is that every flat is different – that's why you need to make sure your solicitor has plenty of experience of buying this sort of leasehold property. However in general terms, whenever buying a leasehold flat above a shop, you should always consider the following factors:
The relationship between landlord and tenant
It is important to know whether the freeholder of the flat has granted a lease of the shop.  If so, there is a good chance that if you have problems with the owner of the shop, you can ask your freeholder to do something about it.
The lease of the shop
In addition to looking at the lease of the flat you are purchasing, it is worth having a look at the shop lease if you can.  This should identify matters such as:
What type of shop can be run – consider whether the shop could be used for a purpose which would cause smells or noises or clientele 'hanging around' outside, which could be detrimental to your enjoyment of your flat
Hours of use – check that the shop can only be open between certain hours
Noise and nuisance issues – look at whether the lease prevents the shop owner from causing noise and nuisance
Be aware however, that if the shop is sold or the shop closes and another takes over, a new lease may come into effect with different agreements. Your conveyancing solicitor will carry out a local authority search to check for any for possible changes of use of the business.
Remember that some types of shop or other business may have more of an impact on your flat than others. Watch out in particular for dry cleaners, restaurants and takeaways, launderettes, pet shops and convenience stores.
You also need to bear in mind that just because you've got, say, a nice quiet bookshop below your flat currently which doesn't cause any problems, doesn't mean it'll always be there.
Management issues
If you buy a flat in a block of flats or a converted house and your freeholder doesn't maintain the building or perform other obligations under the lease, you may have the right to club together with your fellow flat owners and take over the management of the building or buy the freehold of the building. However when part of the building is commercial premises, you may not qualify for this right to manage, depending on the ratio of commercial to residential parts of the building.
For expert leasehold advice, speak to our leasehold specialist partner solicitors
Access and storage
Making sure that your flat has independent access from the street is really important. You will also have to consider whether there is going to be any communal access with the shop or with other flat owners – and if so whether that is acceptable to you.
If you believe that in buying a leasehold flat you have the right to use areas such as storage facilities, a roof garden or communal yard, then make sure those rights are set out clearly in your leasehold conveyancing documents.
Parking
Consider what the parking arrangements are:
Does the flat have its own parking space?
Could customers of the shop use that space when they pop to the shop or could they block your access by parking on the street outside?
Insurance
If the flat is above any commercial premises which has a higher than usual risk of fire (e.g. a restaurant, fish and chip shop or other takeaway) or security problems, you may find that your insurance premium is more expensive.
Service charges
Owning a flat in a building with mixed commercial/residential use may mean you could end up with a higher service charge to pay then you would have with a similar flat in a residential-only building. As service charges on commercial buildings are usually more expensive, make sure it's clear how the service charges are to be divided between you and the shop downstairs before you complete the purchase.
Financing your purchase
Some lenders are simply reluctant to lend on flats above shops. As a result, when buying a flat above a shop, you may have a more limited pool of potential lenders – so it is worth consulting a mortgage adviser about this as soon as possible.
Lease extension and freehold purchase
Depending on the ratio of the residential space to the shop space, you could find you are not automatically eligible for a lease extension or to buy a share in the freehold of your block.
Answered by Bollanack & Bishop Solicitors, Salisbury 
Related guides…