Scrap stamp duty campaign
The time is right to scrap stamp duty for those who are buying homes to live in.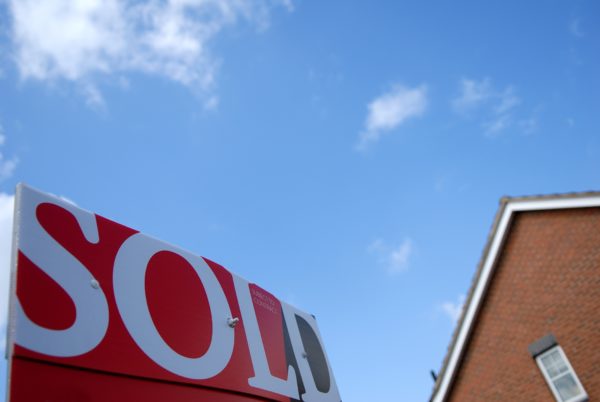 In our 2013 Stamping on Aspiration report, we reported on the astonishing impact the effect of stamp duty was having on the market and called for a series of reforms. We have come a long way since then. Government has made some changes to make the system fairer for those wanting to buy a home, for instance by:
ditching the stepped, slab pattern of stamp duty, so you only pay the higher rate above the threshold, rather than the entire property price
exempting first-time buyers from paying stamp duty (on properties up to £300,000) and
treating those who are buying a home differently from those who are looking to invest or buy a second home – with a 3% flat surcharge.
To pay for these changes stamp duty has been hiked up in other areas – a 10-12% tax on homes over £925k has halted the functioning of the property market in London & the South East.
Where are we now
Given the piecemeal approach to reform, we now have a system that is a major obstacle to getting the housing market functioning properly, and is stopping people from moving. It's a tax on mobility.
It's a tax that puts off families from moving up the property ladder and making it more expensive for the elderly to downsize. It's a tax that is applied every time a property is bought and sold. As a result people are choosing not to move.
We continue to support the 3% surcharge on buy-to-let and second homes. This should continue to be a flat rate on the whole purchase price regardless of the price of the property. Those buying a home to live in should be treated differently to those looking to make money out of property or buying a second home.
Government has toiled with the idea of putting stamp duty on the seller and not the buyer, but this would be a major change that, if not implemented carefully and gradually, could clog up the market even more. And for those wishing to downsize, the stamp duty effect would be an even bigger barrier than before.
Time for a stamp duty overhaul
In 2019, Prime Minister Boris Johnson said he wanted to overhaul the whole stamp duty system by drastically raising the threshold for paying stamp duty from its current level of £125,000 to £500,000 at the same time as lowering the top rate from 12% to 7%. Raising the rate to £500,000 will stop almost 900,000 people from forking out on stamp duty.
Cutting the top rate might result in a short-term flurry of activity for those buying and selling properties at that price point, but the reality is that money is going to the tax man and not on to the next property.  This measure will soon be forgotten as people need to look at the total cost of the purchase. For instance if you are selling an £1.8million property you would pay £24,000 on the last £200,000, compared to £14,000 if the rate was be reduced to 7%.
Stamp duty is stifling the market. A reduction in stamp duty will be a big boost for the economy. Ludgrove, a buying agency, has calculated that a 36% reduction in stamp duty rates across the board could mean a huge 40% rise in residential transactions in England alone per year.
That would in turn generate an extra £1.44 billion in tax revenue and £8.36 billion in business revenue.
Time to be bold with stamp duty
The government should abolish stamp duty for those buying a home to live in. Currently it's a tax on transactions and so results in fewer of them, dampening the housing market and means that people don't move even when they would like to. It is inefficient and deserves to go.
By abolishing stamp duty the market would be allowed to find its natural equilibrium. People would be able to move when they want to and the number of transactions would increase. There would be more chance for people to move up the market and therefore it would be easier for first-time buyers to get into the market.
It will help those older people wanting to downsize and free up capital, but haven't as they have to pay stamp duty on a new purchase.
Obviously, this would result in a massive decrease in tax revenue for the government but perhaps not as much as anticipated as more people would be moving, generating demand for home improvements and property services, including removals, estate agents, conveyancing solicitors, etc. Lost revenues could be recouped with a corresponding increase in other property taxes that are more efficient – for example the rejigging of council tax could be a good place to start.