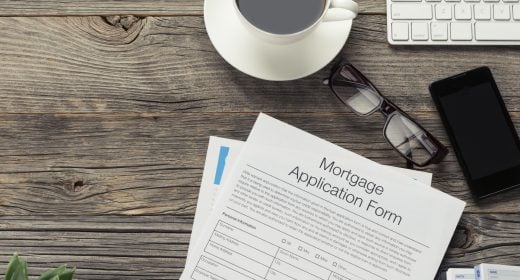 Help to Buy Mortgage Guarantee: how do I apply?
With all the media interest about the Help to Buy scheme we tell you who can apply, when and how.
The Basics
This scheme allows you to get a mortgage with just a 5% deposit
The government has promised to underwrite 15% of the mortgage in the event that you default. As a result, mortgage lenders feel confident enough to offer you a 95% mortgage
The scheme applies to all types of properties (new build and old) that cost less than £600,000
First time buyers AND existing homeowners can apply
You must have a good credit rating (see below) and cannot apply for a Help to Buy mortgage if you have overdue amounts equivalent to three months' payments on a mortgage or other loan in the past two years, one or more county court judgments, with a total value greater than £500, within three years of the completion date or an individual voluntary arrangement or bankruptcy order which was in force at any time in the past three years.
How do I apply for a Help to Buy mortgage?
Once you have found a property you want to buy, to access the Help to Buy mortgage guarantee you need to find a mortgage from one of the participating lenders.
Do all mortgage lenders provide Help to Buy mortgages?
Although at launch products were limited there is now a broader range of lenders offering Help to Buy guarantee backed deals, all offering rates for those with as little as a 5% deposit.   That includes big name lenders like Woolwich, Santander, Halifax and Natwest but others including Post Office, Virgin and Aldermore have also developed products.  In fact, Nationwide Building Society is the notable exception of the major lenders that has decided not to utilise the guarantee so far.  Although rates will still be higher than for those with bigger deposits the wider choice has also helped improve the options.  For the latest rates please click here to view best buy tables (which includes 95% mortgages). 
Is Help to Buy now the best way to get a mortgage?
Not necessarily.  Help to Buy has helped to boost the number of 95% mortgages generally and several lenders now offer deals even though they don't rely on the government guarantee.  They include the likes of Yorkshire BS, Clydesdale and Leeds Building Society.  It makes no real difference to you as a borrower whether a deal is backed by the Help to Buy guarantee or not, so the mortgage interest rate, terms and any fees will be your guide as to the best deal with the deposit you have.  It is worth noting, that if you can push to a 10% deposit rates are considerably cheaper.
How long will Help to Buy run for?
The plan is to run from January 2014 until December 2016 but it will be closely monitored and the Bank of England will be able to stop it if it believes it is causing a housing bubble.
But you will want to watch things closely if you are interested. Apart from the fact that it may not run for the proposed three years, it could also push up house prices in some parts of the country making it even harder for you to get on the housing ladder. Sign up to our newsletter and we'll keep you posted.
I'm not ready to buy a home just yet. Is there anything I can do to prepare for Help to Buy mortgage scheme
Is Help to Buy going to set off a housing bubble?
The government claims that over the lifetime of the Help to Buy scheme, the Bank of England's Financial Policy Committee (FPC) will make annual reviews, starting next September to ensure it is not causing a bubble. This is sure to calm concerns over housing bubbles.
Although a lot of people are already worried that we're in a housing bubble at the moment, the Bank of England's mortgage findings don't support this: official statistics show that mortgage lending is around half the level it was before the economic crisis, even though mortgage rates are at their lowest for five years.
Nevertheless with the scheme including houses and flats worth up to a staggering £600,000, it will no doubt appeal to a wide cross section of people, not just struggling families and first time buyers. In the absence of major housebuilding to increase the supply of homes, it will be hard to imagine this scheme not causing some increase in prices, at least in London and the South East.
………………………………………………………………………………………………….
Calculators
Check out our calculators to see how much you can borrow and more >>>
………………………………………………………………………………………………..
Mortgage Best Buys

For today's best mortgage deals click here >>>