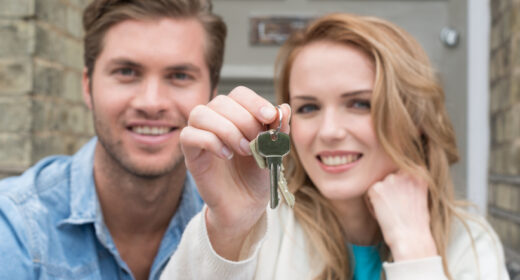 How the government can help you buy a home. An overview of schemes
For some people, saving a deposit, securing a mortgage or finding the right home at the right price is such a struggle that they are priced out of buying on the open market. If you're in this situation, it is worth looking into the Government schemes on offer to help you get on the property ladder. In this guide we give you an overview of the schemes and link to our other guides for more detailed impartial advice and tips.
Help to Buy and London Help to Buy
The government will lend you up to 20% of the value of a property in the form of an equity loan. You will have to find a 5% deposit and secure a mortgage to cover the other 75% of the cost of the property.
In London, to deal with much higher house prices, the government has introduced a new version of the scheme which allows you to borrow up to 40% as an equity loan, so you would need to secure a 55% mortgage as well as your 5% deposit.
Covers new build properties valued under £600,000 only
Open to all potential and existing homeowners
There is no salary cap or joint income limit applied
It will run until 2020
This allows you to buy part of the property and rent the other part. Over time you can buy more of the property until you own the whole thing
This scheme allows you to take over an existing shared ownership property that the current owner has put on the market. Over time you can buy more of the property until you own the whole thing.
Rent a newly built home with the intention to buy with shared ownership
If you live in a council house or flat you may be able to buy your home at a discount under the right to buy scheme. The discount depends on where you live, how long you have lived there and whether you live in a house or flat.
Armed Forces Home Ownership Scheme
This scheme is aimed to help you buy a home with some extra help to top up your mortgage. It is a pilot scheme for members of the armed forces with a minimum of 4 years and a maximum of 6 years continuous service.
HOLD or Home Ownership for people with Long term Disabilities
HOLD is a specially tailored option to assist people with long term disabilities to purchase a share in a property under the HomeBuy scheme.
Schemes in Wales and Scotland
The Welsh government and Scottish government also run affordable homeownership schemes in Wales and Scotland – Homebuy in Wales and, in Scotland, there are grants and loans provided under the Scottish government's Affordable Housing Supply Programme.