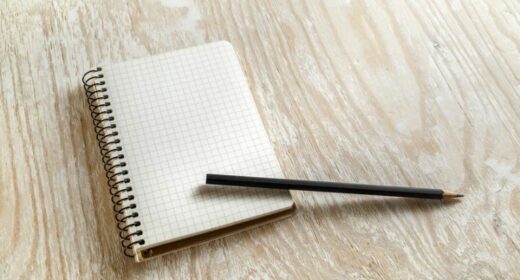 DIY Quick Check Survey for house hunters
All too often, we fall into the trap of house hunting with our hearts and not our heads. Research from TrustMark UK revealed that this leads to homeowners spending thousands of pounds on unplanned maintenance costs. So here is a quick and easy DIY checklist to avoid any nasty surprises.
As a starting point, the top things house hunters should be checking for in general when viewing a property are:
Smell of damp
Boiler efficiency – age, quality, insulation
Heating – efficient radiators; signs of leaks or rust
Drafts – hold a hand up or put your cheek nearby to check for poorly insulated windows and doors
Double glazing – flush fitting to external walls, condensation or signs of moisture between panels
Japanese knotweed in the garden – read our guide to find out how to spot it
Poor decoration – badly fitting kitchen units and doors, fitted wardrobes and other built-in units around the home
Cracks in the plastering of internal walls and visible gaps in the pointing between bricks on external walls
The quality of the bathroom – plastic vs ceramic
The central heating– not just efficient heating but how it is run and controlled
Leaking gutters, or incomplete guttering, signs of blockages around external gutter
drains
Water damage/ Flood risk – signs of water marks on floorboards, ceilings, and tide marks on lower walls or skirting boards
Plumbing – signs of longstanding leakages i.e. on U-bend pipes
Wiring and electrics – up to date fuse boards and circuit boards
Roof maintenance – missing slates, chimney stacks
When it comes to wiring and electrics we suggest you check the condition of the fuse board and look for an installation certificate. As a general rule of thumb:
Old fuse type = poor
Modern circuit breaker type = reasonable
Latest button press trip type = good (and all circuits will have been checked when this type was fitted)
There are some clear signs that can help you tell the age of electrical installations in a home. These are:
Cables coated in black rubber (phased out in the 1960s)
Cables coated in lead or fabric (before the 1960s)
A fuse box with a wooden back, cast iron switches, or a haphazard mixture of fuse boxes (before the 1960s)
Older round pin sockets and round light switches, braided flex hanging from ceiling roses, brown and black switches and sockets mounted in skirting boards (before the 1960s)
Wall-mounted light switches in bathrooms (before the 1960s)
There are also some simple, visual checks that homebuyers can look out for. These are:
Ensure that sockets are not damaged or have burn marks on them
Check that visible cables and leads are in good condition
Check that light fittings are not visibly damaged and that down-lighters are in good working condition
Check the condition of the main fuse board (consumer unit). Is it a new or would it need updating?
You should also check for the following relevant documents to ensure all electrical work is up to standard in the property:
Electrical Certificate (Installation/Modification)
EICR (Electrical Installation Condition Report) (to indicate any work needed)
Building Regulations Compliance Certificate (also known as a Part P Certificate)
Minor Works Electrical Certificate
Carry out the following checks to ensure your home will run efficiently:
Boiler efficiency – type of fuel, age, rating, any current warranties, service history (if any) and last known service (evidence)
Heating system – general age and condition, heating controls & type, Thermostatic Radiator Valves (if fitted), insulation to hot water tank and lagging of pipes
Insulation – cavity wall, loft
Renewable energy technologies – type, age and condition, any current warranties, any service / maintenance history, any tied finance like Green Deal, evidence of good roof integrity if roof mounted solar panels
If solar panels are installed (PV & Thermal), buyers should ask whether the installation was done correctly, and if in a block of flats who owns it and is responsible for its maintenance? If it was free install check whether this will cause an issue with obtaining a mortgage
If the property comes with a garden, or outside space we suggest you check:
Trees and Hedges generally: Trees in your garden which may block light and cause a nuisance, e.g. leaf-fall, or trees in neighboring gardens / in the street causing the same. Hedges will require regular maintenance
Tall or well established trees in your garden or a neighbouring property with roots close to dividing walls or external walls of the property
Are there any tree protections? Tree Preservation Orders AND Conservation Area designations (as these restrict what you can do to trees in terms of pruning and/or removal.)
Signs of invasive species i.e. Japanese Knotweed
With thanks to TrustMarkUK.
Please note that we advise homeowners to seek professional advice – this is a starter guide only. Please go to our Find a Local Surveyor page to get details of chartered surveyors providing full buildings surveys in your area.