Going out to tender for builders' quotes – where do I start?
I've submitted my planning application and am awaiting approval. I want to be ready to go out to tender for a few builders so I get the work done for a competitive price. I'm doing this myself and have the detailed drawings ready. Is there a template for going out to tender or a common list of issues to include? Any advice would be really welcome. The project is a double-storey back extension on a 1960s house.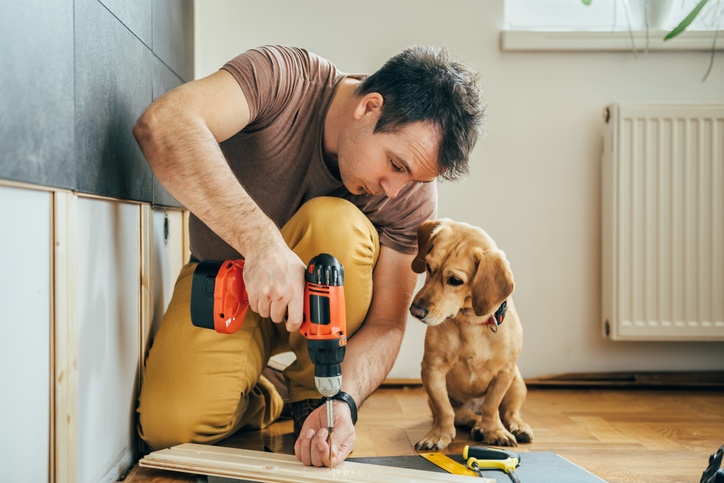 This is a substantial home improvement project. With that in mind several experts at the Federation of Master Builders (FMB) have fed their insider knowledge into the following list of issues you should consider.
Going out to tender – questions to ask a builder
Ideally you will want to get at least three quotes for your project from different contractors.
To achieve this you will probably have to identify at least five potential builders to invite to tender for the work – some may not respond depending on how busy they are.
It's best to seek recommendations from friends, family or colleagues. You can find local tradespeople instantly with our Find a Tradesman service.
You will want to draw together a formal invitation to tender letter. This will explain the work, address and contact details. This could also include an invitation to meet the contractor at the site to meet the client and talk through the work.
Once you have sent out your invitation to tender phone round to confirm who is planning to put in a submission, invite them to visit your site and confirm your deadline. Between two and four weeks is a fair amount of time.
Take the opportunity to ask if they have any questions. Now and throughout the tendering period answer questions promptly and make your answers available to all tenderers.
Tender documents you will need to supply
"Your formal invitation to tender letter will need to be accompanied by your architect's plans printed to scale on the appropriate sized paper, your detailed drawings and any drawings and calculations from the structural engineer," advises Karolina Kisiel-Hart at PSK Development. "This will allow the contractor to price up the work."
"The main problem people run into, however, is that the builders often end up providing quotes for different things," warns Mark Turner, of Get Turner. "Unless you have a detailed, measured schedule of works, you are always going to get three different builders' interpretations of what is involved to execute the project. If you want a genuine like-for-like comparison and to make sure there is no confusion on your or the builder's part about exactly what is required, how it is to be built and using what materials, then you need a measured schedule of works to quote to. It costs more money, but will save problems later."
This covers all aspects of the build from ground works to finishing and can be used in conjunction with the plans. This full specification of the work will need to be just that. If a doorway needs to be blocked up, an opening formed and a door fitted then say so. "If it's not on the drawings then it won't be priced," warns Richard Williamson of SRWilliamson & Sons
Tony Carson of TEC Construction agrees, adding that "the more you can finalise and agree before the start of a building project the less room for dispute at the end".
Getting a building contract
You will also want therefore to set out their standards of work, hours of work, contract period, schedule of works, type of contract etc. Some builders are still reticent about entering into a contract but one should be in place before works start for your own security.
In working up a contract, Richard Williamson recommends you also think about:
Whether there will be a 5% retention where a small portion of the project value is retained until the very end of a project, to cover things like snagging;
The contract period, with a start date to suit you assuming the builder is not too busy. And name the amount of weekly liquidated damages should the contract overrun. Somewhere between £250 and £500 per week is the norm for extensions;
List any provisional sums to cover any unforeseen works.
Check the company
Finally, you will of course want to check the building contractors themselves are legitimate and able to see your project through. According to Joe Smereka, Managing Director of Buildwrights, you should also ask their tender response to include:
Evidence of their public and employers liability insurance;
Details of their health & safety policy and record;
A bank reference;
Professional reference from previous contract, eg an architect;
Customer reference from the previous contract;
Details of their previous work and an indication of their suitability for your type of project;
How long they have been established;
Employees or sub contractors used.
Evaluate the quotes
Joe goes on to advise that when evaluating the tenders there is no substitute for openness and honesty. In evaluating your contractors' quotes he suggests you:
Give equal consideration to all;
Shortlist two most favourable tenders;
Ask for clarification on any points or a further break down from those shortlisted;
Analyse the two break downs and hold an interview if required;
Agree final points with the winner and agree contract terms;
Provide feedback to all unsuccessful tenderers.

Thanks for this comprehensive answer go to the following members of the Federation of Master Builders:
Karolina Kisiel-Hart, PSK Development (www.pskdevelopment.co.uk)
Mark Turner, Get Turner (www.getturner.co.uk).
Richard Williamson, SR Williamson & Sons (www.srwilliamson.co.uk)
Tony Carson, TEC Construction (www.tec-construction.co.uk)
Joe Smereka, Buildwrights (www.buildwright.biz)