Property Ombudsman: making a complaint
Having an issue with your estate agent, quick sale firm, lettings company or surveyor? Been treated badly but have found that complaining to them has gotten you nowhere? That's where a Property Ombudsman can step in. We take a look at how they work and how they can help you...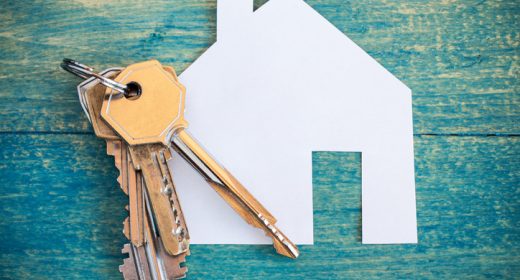 Whether you're buying, selling or renting a home, we all know things can and do go wrong in the property world and that's sometimes because someone messes up. But what can you do if you find yourself out of pocket or seriously inconvenienced because of a property professional? Well, if they aren't listening to you, you could take your case to the courts. On the off chance you haven't got a few thousand pounds and a few free months to spare, you may be looking for an easier option. And that's where an Ombudsman comes into it.
In short, these redress schemes provide consumers with a free alternative to going to court and should independently resolve your complaint about a company.
Who are Ombudsmen and how do they work?
There are now two redress schemes for the property industry: The Property Omubudsman (TPOs) and The Property Redress Scheme. There was a third called Ombudsman Services: Property, but they are no longer operating in the property sector.
Which Ombudsman you go to depends on which redress scheme the company you are complaining about is a member of
The Property Ombudsman (TPOS)
The Property Ombudsman Service is the largest scheme and was established in 1990.
TPOS will do everything possible to offer you advice and guidance and will undertake early resolutions wherever possible.  If a complaint is complex, the Property Ombudsman  will consider all the evidence from both parties  (it's vital that you include as much supporting information as possible).  If the Ombudsman thinks you have a point, it will contact the company you're complaining about with a decision. The company then have 14 days to accept that decision or appeal against it.  They can only appeal, however, if they can prove there is an error in the Ombudsman's findings or if new evidence has come to light. The Ombudsman will then write to you with their decision and you'll have 28 days to respond to it.
If TPOS supports your claim, it can make a financial award to you of up to £25,000, although it's unlikely you'd ever get that much. The Ombudsman says average claims are usually closer to £500 for lettings complaints and £350 for sales.
TPOS says the most common complaints relate to communication, record keeping and marketing.
The Property Redress Scheme
The Property Redress Scheme was launched in 2014 and is part of HF Resolution LTD which also runs the tenancy deposit scheme, My Deposits.
When you complain to the Property Redress Scheme, a case assessor will first assess the validity of the claim. The company is then given the chance to resolve the complaint or send a rebuttal within 10 working days. After this time period, the case assessor will decide if the complaint should progress.
Once again, any decision made by the Scheme can only be changed if an error has been made. Once confirmed, you'll have 15 working days to confirm whether you agree with the decision and, if you do, the company in question will have 10 working days to comply with it.
If you don't agree with the Ombudsman's decision you can take your case to the courts
What powers do the Property Ombudsman have?
All two schemes can make a financial award of up to £25,000, although awards tends to be much smaller.
If the scheme member does not comply with what has been ordered of them, they'll be expelled from the scheme. This may sound a bit of a non-punishment (like being told you're no longer allowed to follow the rules at work) but it does actually have consequences. You see, in order to operate as a property business, firms must be a member of one of these authorised redress scheme bodies. If they're not, they can no longer carry on trading. If a company is kicked out of one scheme for not following the rules, it's unlikely either of the other two schemes are going to be welcoming them with open arms. In short, it's game over for that company.
There is an agreement between the redress schemes that if an agent has not honoured the decision of one of the schemes, they cannot join another scheme until that obligation has been met.
Can I complain to a Property Ombudsman straight away?
No, both schemes will require you to complain directly to the company first using their internal complaints procedure. It's only once you have exhausted this and still not got anywhere that the Property Ombudsman will step in. You must give the company eight weeks in order to respond to your complaint before contacting an Ombudsman.
As part of this process make sure that if you accept any offer or reduced fee from the agent, that you do so on a "without prejudice basis" and not in full and final settlement of the dispute.  To do otherwise could mean you are no longer permitted to take your complaint to the Ombudsman.
I can't work out which Ombudsman to complain to?
As we mentioned, which one you go to depends on the which redress scheme the company is a member of. If it isn't displayed in their shop window or website, ask the firm with which you have a dispute. Otherwise, you could check the websites of the three schemes where member firms are listed. In the event that the company in question is not a member of any of the schemes, you can complain to the trading standards.