Do I have to use my developers solicitor when buying a new build?
When it comes to appointing your new build solicitor, you would expect to be able to shop around to find the best one to work on your behalf. Here we look at why this doesn't always feel possible, how to deal with pressure from your developer and shop around for the best deal.
June 16, 2021
4 minute read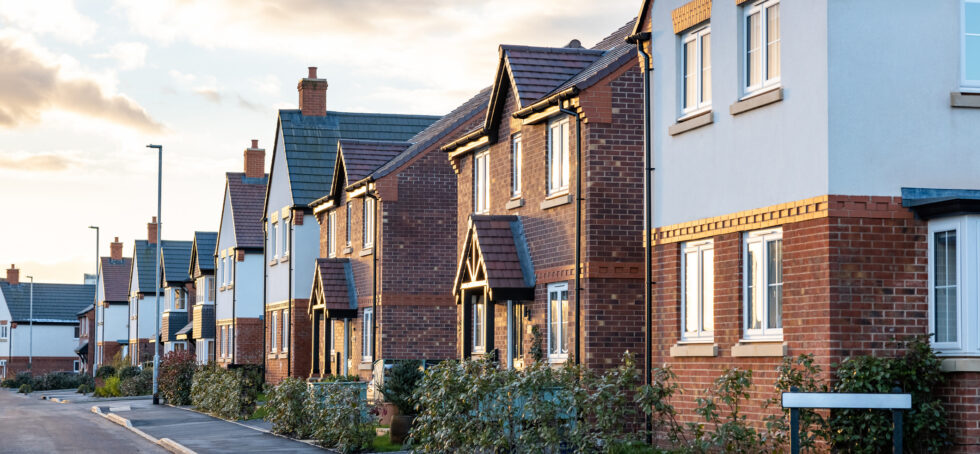 We are all used to shopping around for the best deal. Whether it's for the best toaster, the best car or the best holiday.
However, when it comes to buying a home, we know that pressure selling is – sadly – par for the course. Estate agents, property developers, mortgage advisors and even lenders routinely pressurise property buyers and sellers into using a solicitor not of their choosing.
With the average property in the UK now worth around £255,000 whether you are buying or selling a property, that is a considerable amount of money to entrust to anyone. It is likely to be the largest financial transaction you will make in your life.  So should you be pressured into using a solicitor chosen by a third party with vested interests?
We don't think so. And this article looks at why developers have their own solicitors and how you can avoid being forced to use them.
Why am I under pressure to use my developer's new build solicitor?
With a developer, the sale of a property is entirely a commercial enterprise.  They need to exchange contracts fast, usually within 28 days, to ensure that they secure the sale and the buyer's deposit. There is a lot riding on this as with sales secured funding is easier to obtain and the developer is able to plan ahead.
Sharon Buthlay from Property Lawyer Conveyancing Marketing Services told us, "My experience over the last 35 years has been that large developers will often have up to three firms of solicitors on their 'chosen' panel and smaller developers will usually have just one.  These firms of solicitors may have pre-checked the ownership of the land (the title) and may have agreed what pre-contract enquiries may be raised.  This means that the developer's solicitor simply sends a pre-agreed bundle to the buyer's solicitor."
So what's the problem with using my developer's new build solicitor?
The problem here is that if only one or two firms are checking the overall title, plans, searches, service infrastructure etc. then something may be missed.
Buthlay pointed out that, "I have acted for hundreds of clients who have bought new build property and most solicitors will agree that the conveyancing is more complex than any other type of conveyancing.  There are many pitfalls, non compliance with planning regulations, failure to arrange NHBC inspections, incomplete agreements for roads and sewers, failure to plan for the future maintenance of common parts of a development to mention just a few."
Most importantly, a good conveyancing solicitor will also ensure that the contract is in your favour, that your deposit is fully protected and that there is a 'long-stop' completion date for the property to be finished by. You can read more about this in our guide to the new build conveyancing process.
Developers and their sales teams exert huge pressure on buyers and their solicitors, particularly coming up to their year end to exchange on purchases – even where there are clear conveyancing problems.
Some solicitors are more experienced in new-build conveyancing than others and will spot a flaw that another firm may miss.
Furthermore, a solicitor independently chosen by you is less likely to bend under pressure from the developer. So shop around to find a conveyancer experienced in new builds, but not tied to your developer.
Compare conveyancing quotes from reviewed and regulated firms now.
Compare Conveyancing Quotes
Get instant quotes from regulated and reviewed conveyancing solicitors that cover your area
Get conveyancing quotes
What are my options?
In summary, when buying or selling a property it is vital that you appoint a solicitor that you can trust to act in your best interests, who will have the experience to complete the transaction properly and in timely manner and who will charge you a fair price for doing so.
Everyone has the right to choose their own solicitor. Both the Solicitor's Regulation Authority (SRA) and the Council for Licensed Conveyancers (CLC) rigorously state that its members are meant to ensure that their client has chosen them to act without pressure being exerted upon them to do so.
If you are being pressurised into choosing a solicitor as outlined above, refuse firmly and advise that you will seek the advice of the SRA or CLC – this usually does the trick!
With thanks to Sharon Buthlay for assisting with this article.
Sign up to our

FREE

weekly newsletter

for the latest news, advice and exclusive money saving offers