How do I know third party offer is real and not the agent trying it on?
Your offer to buy a home was accepted only to hear from the estate agent a few weeks later that the seller has received a higher bid from another buyer. How do you know if the third party offer is real and what should you do now?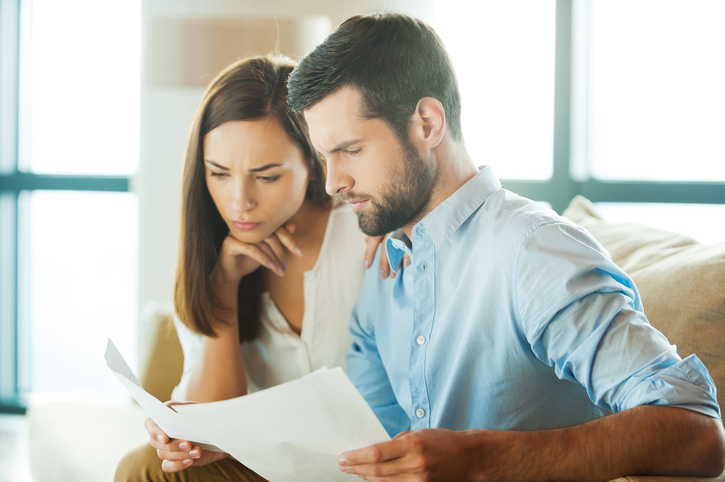 Question: How do I know a third party offer is real?
I am a first time buyer, and I've just put an offer in on a flat which was accepted. The agent confirmed this in writing and the property was taken off the market. The agent recently got in touch to say that someone who had viewed the property previous to our offer being accepted, had offered £8k more. I have asked the agent to prove this offer is real, in writing, before I match it. I have now received a copy of the solicitors email confirming the new offer. Is there anything else I can do in this situation to be sure this new offer is real and not just the agent trying it on?
Expert Answer: What to do if the estate agent says they have received a third party offer after your original offer to buy was accepted
Good job getting confirmation of this new offer in writing. Being a first time buyer with no chain you may be in a better position than your competitor, which would explain why they are asking you to match the offer rather than improve on it. In addition to matching the price you could offer the vendor a Lockout agreement to protect you and demonstrate you are serious.
Until a contract is exchanged, you or the seller can withdraw from a transaction at no cost or consequence. You might incur survey fees, searches and other legals costs only to be gazumped again further down the line. A Lockout Agreement (sometimes called an exclusivity agreement) depending on the wording, can stop a seller negotiating with another party for a period of time (say 6 weeks). This gives you security while your solicitor carries out investigations and contracts are drawn up. If during this period they do decide to sell to a third party, you will be able to recover your costs such as surveyors fees. And if you change your mind, for example if the survey throws something up, there is no obligation or you to buy the property.
You will need to get a solicitor to draw up a lockout agreement for you. In my experience the buyer is required to pay a holding deposit to your solicitor to forward to the vendors solicitor to hold on order ( for example, £2k) to show you are serious and in consideration of the vendor entering into the lockout agreement.   A Lockout Agreement shows you are serious, will proceed quickly and are willing to put your money where your mouth is, and therefore could offer you protection from future gazumping.
Apart from this Lockout agreement, I think you have done all you can in your current situation.
Ben Felfeli, CH Peppiatt Estate Agents Ltd
Answer to request for more information about LockOut Agreements and possible pitfalls:
In terms of lock out agreements these become common in times of rising house prices however most solicitors try to avoid them.  If it is purely an agreement that one side can have say 21 days to exchange then that can simply be added to the estate agents particulars and takes no extra time or costs.  However because there is no consideration on either side should for example the seller decide to sell elsewhere he simply will not exchange within the 21 day period and then sell elsewhere and the buyer has no recourse against the seller.
The other form of lock out agreement involves paying a non-refundable (or only refundable in certain circumstances) deposit.  These take up a lot more time, which could be more profitably spent on looking at the legal title and that will amount to more costs as the solicitors have to argue in what circumstances the deposit will be refunded, for example what will constitute a bad survey.  Also by paying over some money the buyer will automatically weaken his or her position because the amount paid is generally in the £1000s, depending on the value of the house and no-one is going to want to risk that which means the buyer may end up accepting something he or she would not accept or would ask for a reduction on.  Say if there was an old boiler that will need replacing, this would not constitute a reason to withdraw and if the seller refuses to give a reduction the buyer is in a very difficult position.
In the current situation I would suggest that the Seller is possibly not that trustworthy however if the buyer is very keen on the property he agrees to exchange within say 21 days and if the seller agrees to stop marketing the property during that period he will immediately instigate his searches and surveys and hopefully the buyer has a mortgage agreed in principle.  The buyer can take the stance that to agree this is the quickest way to get the ball rolling and he is showing his commitment by instructing solicitors and a survey, and anything else will simply delay the sale.
I hope this information is of some assistance. However it is intended for general information purposes only based on the information given to us. It does not constitute specific legal advice, which should always be sought on a particular problem.
Gillian White, White & Co.