Off on holiday? Here's how to keep your home safe
Heading off on holiday soon? Follow these simple - as well as some high tech - steps to protect your property while you're away.
June 20, 2019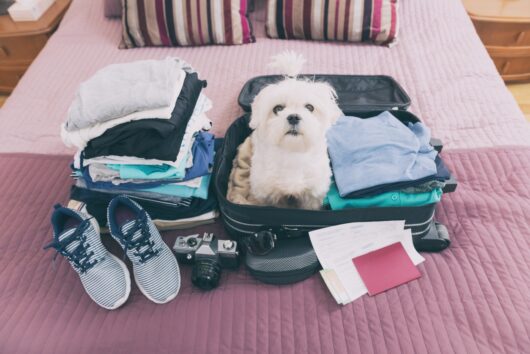 Get tech savvy
There are plenty of clever gadgets out there that can help to keep your home safe while you're away.
Outdoor lights are great at deterring burglars and cost as little as £9.99. Solar powered lights with sensors so they are triggered to come on when something or someone walks past are very popular.
The Nest doorbell security camera (£229) is great for finding out who's on your doorstep when you're not at home. It's a classic tactic of burglars to ring the bell to see if anyone is in before sneaking round to the back. The nest security camera allows you to see who's there via a wifi-enabled camera and even speak to them.
Stop over-sharing on social media
We get it. You've got a tan, you're sipping a cocktail on a gorgeous beach, you want to share a photo with all your pals back home (to make them green with envy) but by letting all and sundry know you're on holiday via social media you may as well send word out to all the local criminals that your property is there for the taking.
According to security experts ADT 78% of burglars use Facebook and Twitter to target potential properties.
And research last year by Hillary's found that bragging about expensive belongings or holidays online could greatly increase your risk of being robbed. So much so that one in 12 Brits have reported a burglary after posting on social media, with more than half of these admitting they had location tagging turned on.
Play it safe by avoiding giving too much away online.
Don't make it obvious
Even if you don't tell a soul you're going away, it may be obvious. If your milk delivery is left on your step, your curtains are closed day and night and multiple pieces of post are sticking out your letter box it's not going to take a genius to figure out you're probably not at home. Enlist the help of a trusted neighbour or relative to keep an eye on the property and remove post from the letter box and piling up on the mat. Cancel all regular deliveries.
And make like Kevin McCallister in Home Alone by making it look like someone's at home with a light that comes on on a timer. You can get a light timer for as little as £11.99 on Amazon or from a local hardware store. Alternatively Philips has a range of smart, connected lighting solutions to kit your house out with. Your lights can be set up to make it seem as though someone is at home to deter burglars or turned on remotely from your smart phone.
Let your alarm firm know
If you have an alarm, make sure your security firm knows you're going away. If your alarm is going off they need to know you're not at home to deal with it and respond accordingly. It's also worth giving a trusted neighbour your alarm code and a key to your house so they can turn off the alarm if it's gone off by accident.
Sign up to our

FREE

weekly newsletter

for the latest news, advice and exclusive money saving offers
Let us help you…