Major lender pulls out of mortgage market
In this week's mortgage round-up we look at the bank that is giving up on mortgage lending, the deal that could save you £3,000 a year and how interest-only mortgages are rising from the dead.
May 22, 2019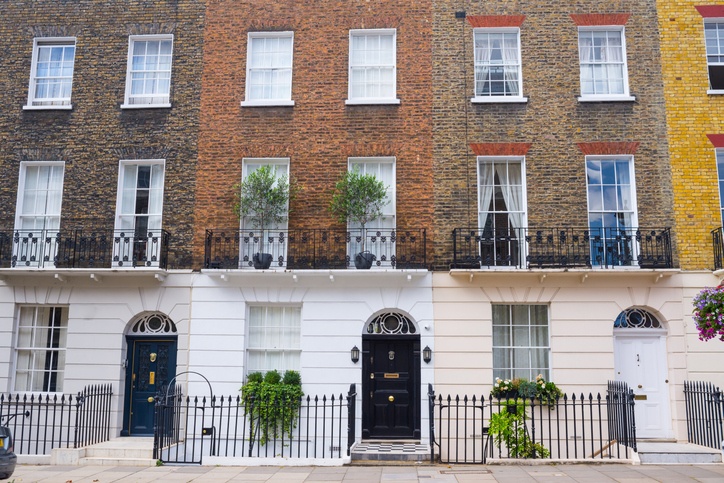 First casualties of the mortgage price war
For years now homeowners have been enjoying rock bottom interest rates on their mortgages. Right now, you can secure deals with as little as 1.26% interest. Low rates are in part driven by the low Bank of England base rate but also because of an ongoing battle between lenders. There is an all-out price war in full swing between mortgage lenders and now we are starting to see casualties.
This week Tesco Bank announced that it is pulling out of the mortgage market completely. It has 23,000 mortgage customers who have been lent £3.7bn. The bank will now stop lending to any new customers and is looking to sell its existing home loans.
At the same time Nationwide – one of the country's biggest mortgage lenders – has revealed a fall in profits of almost 15% over the past year. It has blamed "intense competition in the mortgage market" says Richard Fletcher in The Times, along with increased spending on digital banking services.
So, what is happening at Tesco Bank? The bank is no longer accepting new mortgage applications. If you have an application in progress, then it must reach the 'offer in principle' stage by Friday 24th May with a product fee paid and then be formally offered by Friday 14th June otherwise it won't go ahead.
If you have a Tesco mortgage, then you don't need to do anything right away. Whoever buys the bank's mortgages will have to honour any fixed-rate mortgage deals.
Top tip: Anyone with a Tesco mortgage on its standard variable rate (SVR) should remortgage regardless of the latest news. The bank's SVR is 4.04%, well above the best buy interest rates. We'd recommend you speak to our partner's London & Country for fee-free mortgage advice to find the best deal to switch to.
Remortgage today and save £3,000
Remortgaging is one of the best ways to save yourself thousands of pounds especially with so many low-rate deals currently available.
Move to HSBC's two-year fixed rate deal at 1.74% and the average homeowner could save £3,000 a year, says Toby Walne in the Mail on Sunday. The deal is available to anyone who has at least 60% equity in their home.
If you were to remortgage a £150,000 loan to the HSBC deal you'd pay £617 a month over 25 years, 'compared with £867 on the average standard variable rate mortgage of 4.89%," says Walne. "A monthly saving of £250 – with no arrangement fee."
Get fee-free mortgage advice today from a reputable mortgage broker
Interest-only mortgages rise from the dead
In the wake of the 2008 financial crisis interest-only mortgages all but disappeared. But now the home loan that means low monthly repayments is back.
Yorkshire Building Society has become the latest lender to launch an interest-only mortgage. If you have a 25% deposit you can apply for the mortgage that allows you to just repay the interest on your loan each month. The capital is repaid when the mortgage ends.
Increasing numbers of interest-only mortgages have been returning to the market in recent years. There are now twice as many interest-only products than there were six years ago, according to Moneyfacts.
But you will find it harder to be accepted for an interest-only mortgage than before the financial crisis. The reason they disappeared from the market was because lenders weren't being careful enough when approving applications. As a result, people were taking out the loans with no plan for how they would repay the capital.
"In the past, the loans were popular with cash-strapped buyers," says Kenza Bryan in The Sunday Times. "However, lenders have been pushed towards accepting wealthier clients who can prove they will be able to repay the loan at the end."
These days you'll have to pass strict lending criteria to be approved for an interest-only mortgage. You'll also need to show how you plan to repay the capital you borrowed.
Today's best mortgage deals
Click below to see more best buys. Speak to London and Country for fee-fee expert mortgage advice on 0800 073 2326.
Sign up to our

FREE

weekly newsletter

for the latest news, advice and exclusive money saving offers
Sign up to our

FREE

weekly newsletter

for the latest news, advice and exclusive money saving offers