Protecting yourself from property fraud when you buy a home
We've asked conveyancer, David Pett for his tips on how to avoid fraud and losing thousands of pounds when it comes to transferring the funds when you buy a home.
April 13, 2018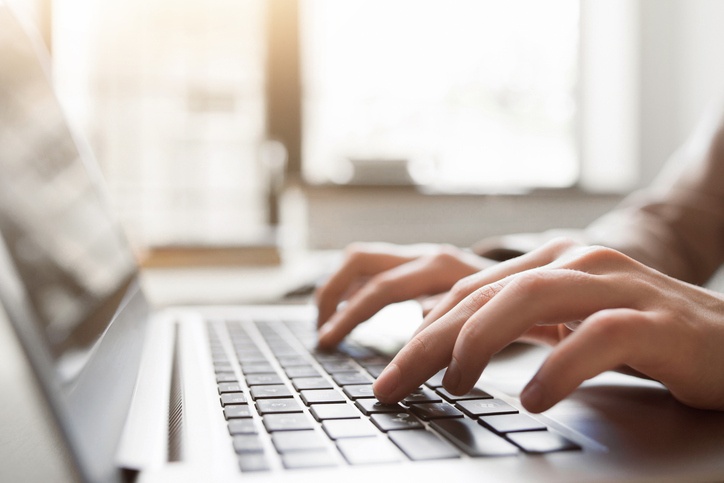 There is no doubt moving home can be stressful. So much to think about. The recent rise in stories of homeowners falling victim to fraudsters, often losing lifetime savings, clearly adds an extra level of anxiety to the mix.
Below I share some practical tips, which if followed, should help you to protect your money.
Before we look at these, it is worth pausing to consider how this type of fraud works.
To begin with, a fraudster could highjack your email account and send an email to your conveyancer asking for your hard earned money to be paid into an account in the fraudster's name. The 'fake' email will look very real to a busy conveyancer, and often there is very little difference between the real and the 'fake' email. This often happens after the fraudster finds out, through monitoring your emails, that you are expecting some money to be returned to you.
The other common scenario is where the email account of your conveyancer becomes compromised, and an email is sent to you by the fraudster from the conveyancer's email account or an almost perfect reconstruction of the conveyancer's form of an email. The 'fake' email will instruct you to pay money which you had previously expected to pay, to your conveyancer into an account in the name of the fraudster.
In both cases, once the fraudster has your money the chances are it will be lost forever.
To guard your computer against a 'highjacking' of your email account make sure you take these steps:
Use antivirus software and keep it updated.
Make sure your keep operating system – e.g Windows – updated
Only install approved software from trusted sources
Avoid using predictable passwords e.g 'password' or leaving the manufacturer's default password. Try choosing the combination of three random words
Don't write your password down or share it and don't change it frequently unless you know your account has been compromised.
On your smartphone or tablet use two-factor authentication where available or fingerprint recognition.
Make sure you have the ability to wipe the data remotely if the phone or tablet is lost or stolen.
Don't connect to public wi-fi hotspots – use your 3G or 4G connections
Don't open email attachments unless you are 100% certain you can trust the sender.
As for spotting fake emails, look out when receiving an email from your conveyancer for the following signs:
Poor spelling
Poor grammar
Low-quality versions of logos
Slight differences in the email address from which the email has been sent
Generally, also follow these steps and should not go too far wrong :
Don't post details of your home move on social media – this could attract the wrong type of attention.
Whenever you get an email from your conveyancer with bank details and a request to transfer money call the conveyancer and check the bank details. Never ever rely on the email or other electronic communication. Google your conveyancer or look at existing paperwork for the phone number to ensure you reach your conveyancing firm and not a fraudster.
Send test payment to the conveyancer's account of say £1 just to make sure it has hit the correct account. Far better to lose £1 than £50,000!
Finally, never rush into transferring funds. Always pause for thought.
With thanks to David Pett – Managing Director of MJP Conveyancing Limited
Sign up to our

FREE

weekly newsletter

for the latest news, advice and exclusive money saving offers
Sign up to our

FREE

weekly newsletter

for the latest news, advice and exclusive money saving offers