How estate agents turn people off
Gaudy cars, over familiarity and poor time keeping - consumer journalist Christine Toner takes a look at what's most likely to put home buyers and sellers off estate agents.
September 12, 2017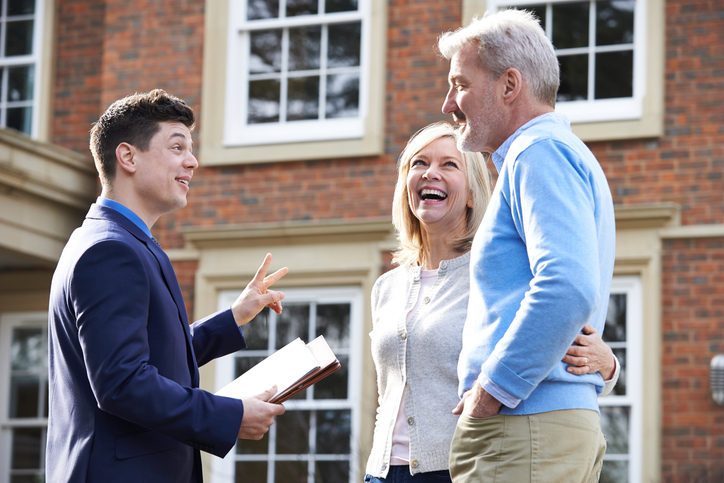 What do you look for in an estate agent?
Chances are the fees an estate agent charges and proven experience in selling houses similar to yours will figure high on the list when recruiting an agent. But how about the way they dress, their phone manner and the car they drive? They may sound like insignificant details but according to a survey by comparison tool EstateAgent4Me they're enough to put sellers off.
The survey asked consumers what they look for when selecting an agent to sell their house and, conversely, what would put them off.
Pushiness, poor time-keeping and lack of local knowledge all featured highly in the turn off list. Some 48% of homeowners said that aggressive sales tactics were a major turn off, with a similar number (47%) agreeing that poor punctuality was likely to be a major stumbling block.
Unsurprisingly one in three women said that over familiarity was an issue for them, with a third claiming that they have, or would be put off, by an agent calling them 'love'.
A lack of enthusiasm was also a no no with 39% of people saying an unfriendly attitude is enough to put them off signing on the dotted line and 19% of homeowners said they were wary of flashiness such as expensive watches and gaudy cars.
When it comes to the non-financial factors that encourage a homeowner to appoint an estate agent, a good phone manner (93%) and ability to build a rapport (87%) come out on top.
Paula Higgins, chief executive, Homeowners Alliance, says: "Having a good rapport with your agent is essential so it is not surprising to learn that pushy personalities or flashy attitudes do not exactly win over the public. First impressions aside, the fact is you want someone who can sell your home quickly, at the best possible price for the lowest fee. Keep this in mind when looking for an agent and use EstateAgent4Me to compare agents by the factors that really matter."
You can find the best local estate agents in your area today and compare them on fees, their ability to achieve asking price and how quickly they sell using our free comparison tool EstateAgent4Me.
Sign up to our

FREE

weekly newsletter

for the latest news, advice and exclusive money saving offers