Step-by-step guide to selling your home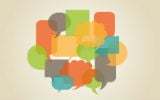 The prospect of selling your home can be daunting – all the more so if you are looking for another property to buy at the same time. The decisions you make along the way could save you – or cost you - many thousands of pounds. Here's our step by step guide to the process of selling your home
Ban unfair contracts with estate agents
Homeowners shouldn't be forced to pay fees to estate agents unless they have actually sold their home
Most estate agents have contracts that are fair. But a minority have contracts that are very unfair, and can compel homeowners to pay the estate agent fees even if they don't actually sell the house. This can land homeowners with bills of many thousands of pounds through no fault of their own – on top of failing to sell their home.
The majority of estate agents have contracts where their fees only become payable when contracts between buyers and sellers are exchanged, which effectively makes the sale a legal certainty. However, some estate agents have contracts that stipulate that homeowners should pay their fees – which can be as much as 3% of the value of the house – only when the estate agent has found a "ready, willing and able purchaser."
This means that the homeowner has to pay the agent's fees after agreeing an offer with a buyer, so long as the buyer doesn't pull out. If the seller pulls out, for whatever reason, they are still liable to pay the agent's fees. But often sellers have to pull out for no reason of their own – if they lose their job, if the person they are buying from pulls out, if the survey shows the house they are buying is about to fall down. If it is a 3% fee (excluding VAT) on a £500,000 home, they could be forced to pay the estate agent £18,000 out of their pockets.
The HomeOwners Alliance strongly recommends that homeowners never sign such contracts with estate agents.
See our full guidance on what to watch for in estate agent contracts
We want such unfair contracts to be banned, so that estate agents can no longer offer them. In particular, that means:
Estate agent trade associations should require their members to abandon such unfair contracts
Industry ombudsman and trading standards offices should not enforce such unfair contracts
The government should ban the use of such contracts
---