Benefits to Bricks and other homeownership reforms
New reforms to boost homeownership have been announced under a new soundbite "Benefits to Bricks". But how far will these changes go towards solving the UK's housing crisis?
June 10, 2022
6 minute read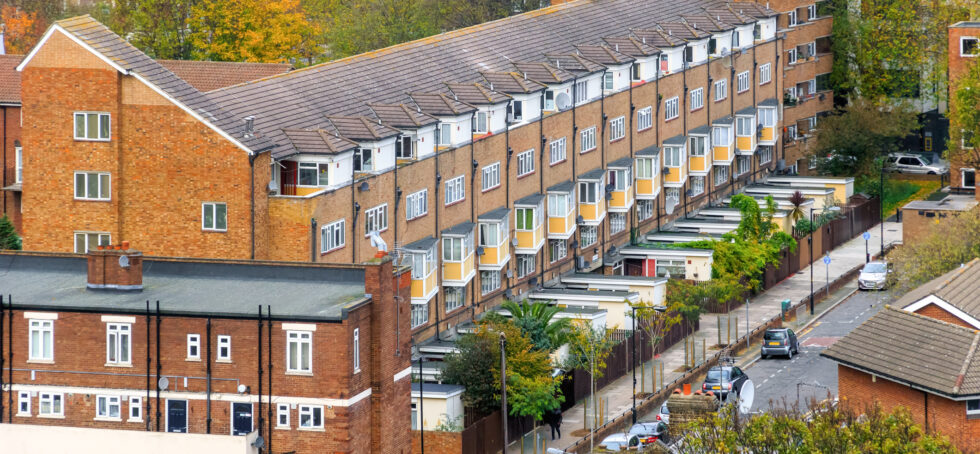 This week Prime Minister Boris Johnson set out a range of proposals to boost homeownership in England. These are:
The Right to Buy scheme will be extended to housing association tenants
A review of the mortgage lending market to make it easier for people to get low deposit mortgages
'Benefits to Bricks': Reform of Universal Credit to make it easier for people on benefits to save for a house deposit
But the plans have attracted criticism including that the measures may make the housing crisis worse. We take a detailed look at what has been announced and what the potential pitfalls and benefits are.
1. Extending Right to Buy
The Prime Minister announced Right to Buy would be extended to millions of tenants living in housing association properties. And that for each property sold, one would replace it.
He said his plans would help 2.5 million people who are 'trapped' in housing association properties. He said, 'Over the coming months we will work with the sector to bring forward a new Right to Buy scheme. It will work for tenants, giving millions more the chance to own their home.
'And it will work for taxpayers: responsibly capped at a level that is fully paid for; affordable within our existing spending plans, and with one-for-one replacement of each social housing property sold.'
Under the extension of the scheme people living in housing association properties would be able to buy their home at a discount of up to 70%; the level of discount would depend on how long they had lived in the property.
The extension of Right to Buy has been promised since 2015 when it was in the Conservative Party's manifesto.
How does this compare to the current situation?
Right to Buy was introduced by Margaret Thatcher in 1980 to enable people living in council houses to buy their home at a discount. The discount of up to 70% is based on how long you've been a tenant, the type of property you're buying and the value of your home. And the maximum discount is currently £116,200 in London and £87,200 in the rest of England. There is already a scheme in place for housing association tenants to buy their property – it's called Right to Acquire. However the maximum discount is £16,000.
It has been claimed that internal estimates have priced a national scheme to extend Right to Buy to housing association tenants would be £3bn a year.
Fears extending Right to Buy will make the housing crisis worse
However experts were quick to voice their concerns that this scheme could make the housing crisis worse by depleting social housing stock. Paula Higgins, Chief Executive of the HomeOwners Alliance, says, 'It is laughable to think that the housing associations will meet the target of replacing one for one within three years using money raised from the sales plus the treasury's funding of the discounts.
'The government's own evaluation of the recent pilot scheme made the same conclusion. The reality is that the cost of acquiring new land, securing planning permissions and build costs will be higher than the money raised.'
According to Shelter, less than 5% of the nearly 2 million homes sold through Right to Buy have been replaced with new stock. While Gavin Smart, the chief executive of the Chartered Institute of Housing, told Inside Housing, 'We have more than 1.1 million households on waiting lists for social housing. The number living in temporary accommodation has nearly doubled in the past decade. We need more, not fewer, affordable social homes.' He also suggests that the estimated £70,000 subsidy per household could be better spent when trying to solve the housing stock crisis.
When Mr Johnson was asked directly, 'Isn't the main problem with housing supply? There aren't enough affordable homes. Won't this plan just lead to the few affordable homes that are available being sold off?' Mr Johnson said he didn't accept that and that a 'huge number' of affordable homes are being built now.
What about private renters?
Commenting further Paula Higgins says, 'The Right to Buy is great for those already renting a housing association home and something they should seriously consider doing so they can take advantage of the generous discount of up to 70% on offer. But these homes will never return to the affordable housing sector.
'And the Right to Buy is not so good for the 4.1 million renters in the private sector who do not have the same opportunity. Or for taxpayers who are funding the discounts – some of whom will be in privately rented accommodation themselves and unable to afford to buy their own homes. Neither will it be good for future generations who will see fewer affordable homes for rent.'
How many people will really benefit?
Mr Johnson said the plans would help 2.5 million tenants in housing association homes. However he did say the scheme would be 'responsibly capped'. But it's not clear what the figure will be capped at.
2. Review of the mortgage market
During his speech, the Prime Minister also announced a review of the mortgage market which will look at ways of extending low deposit mortgages. He said many working people paying high rents could afford to pay a mortgage but struggled to save up for historically high deposits. 'The ever-spiralling price of a house or flat has so inflated deposit requirements that saving even just 10% is a wholly unrealistic proposition for them,' he said.
'So we want it to be easier to get a mortgage. Reporting back this Autumn [the review] will look at how we can give our nation of aspiring homeowners better access to low-deposit mortgages.'
We welcome this mortgage review to look at how to help first time buyers struggling with the deposit hurdle. Although it's going to be key that whatever move is taken that it doesn't inadvertently push up house prices and store up further problems for UK housing. 
3. 'Benefits to bricks' – Reform of Universal Credit to make it easier for people on benefits to save for a house deposit 
And the Prime Minister has also pledged to turn 'benefits to bricks'; this means changing welfare rules so that the 1.5 million people who are in work but also on housing benefit will be able to use their benefit towards a mortgage.
So if someone on housing benefit saves a deposit to buy a home the government will give them the same housing support that they would have used on their rent to pay towards their mortgage instead.
The government's "benefits to bricks" drive is also going to change the rules to make it easier for those claiming Universal Credit to save for a deposit. As it stands, under welfare rules the amount of Universal Credit received is tapered when the claimant's savings exceed £6,000 and it stops completely when savings exceed £16,000.
However the government has announced it will exempt Lifetime ISA savings from these rules to incentivise people into saving up for a deposit to buy their own home.
How realistic is benefits to bricks?
We welcome the government's plans to exempt Lifetime ISAs from the rules on Universal Credit. But there are still hurdles that will need to be overcome. Firstly, even with this exemption will people be able to save a large enough deposit to buy a home, with ever increasing house prices?
And there is also the question about affordability when it comes to getting a mortgage. Since the financial crisis more than a decade ago, when you apply for a mortgage you'll need to undergo strict affordability tests before your application is accepted. And many lenders have been tightening their affordability tests as banks take into account the increased cost of living. Lenders have yet to make announcements on this policy so it's unclear how they will assess people who are on housing benefit when it comes to their affordability checks.
Also, there are more costs associated with owning a home than just paying the mortgage. When someone is renting a house if there's a problem like the boiler breaking down it's the landlord's responsibility to fix it. But when you own your home it's on you to sort it out. If someone is already on a low income this may cause financial difficulties.
The Prime Minister also announced plans to improve support for mortgage interest (SMI). This is a loan which helps claimants pay interest on their mortgages and stay in their homes if they lose their jobs. As it stands this only kicks in after nine months of unemployment. And the government will bring this forward to three months.
Tell us what you think of these proposals in the comments below
Sign up to our

FREE

weekly newsletter

for the latest news, advice and exclusive money saving offers