Top three interior design trends in 2021
From rustic inspiration to greener surroundings, 'Next' home share the UK's most googled home decor themes to give you their top three interior design trends in 2021.
March 23, 2021
5 minute read
If you're keen to spruce up your home this year but aren't sure where to start, we've got you covered. With a little inspiration from retailer, Next, their latest campaign that looks at the UK's most Googled home decor themes, we've rounded up a few of the interior design trends in 2021 that are set to be popular this year to help you on your decor journey. 
With most of us spending more time at home over the course of the past year, we've grown to realise the importance of having comfortable living spaces that make us feel safe and secure. In 2019 we conducted a study that found that our homes are key to our happiness, and our home and surroundings are intrinsically linked to our mental well-being. 
Fast forward two years, with many of us now working from home too, our home space has never been more important.  Adding a garden room or office has been one way people are adding this vital working space at home.
And many of us have turned our attention towards previously neglected home improvement projects – whether that's making the living room feel a little more "hygge" or investing in plant life to help make our surroundings greener. 
Here are Next's top three interior design trends in 2021.
Escape to the country with rustic-inspired decor
Next's study into decor trends, reveals that searches for country themes and rustic-inspired furnishings have increased tremendously over the past year. 
The number of people Googling "French country decor" rose by +515% between March and October 2020, while searches for "log cabin decor" and "modern farmhouse decor" increased by +256% and +247% respectively.
With holidays abroad and rural weekends away still limited, capturing the countryside aesthetic within decor will likely continue to be popular among homeowners this year. 
Interior Designer Nicola Burt says that layering is key to recreating a country-inspired rustic look within your home. 
"A relaxed rustic look with dark, dull metals would suit an industrial, urban space, whereas a more 'cottagecore' country look may work better in a rural or period property. The key idea is to make it look effortless; too 'matchy-matchy' or 'neat' doesn't work. This look requires layers – whether that is pattern, texture or colour – to make it look cosy and inviting."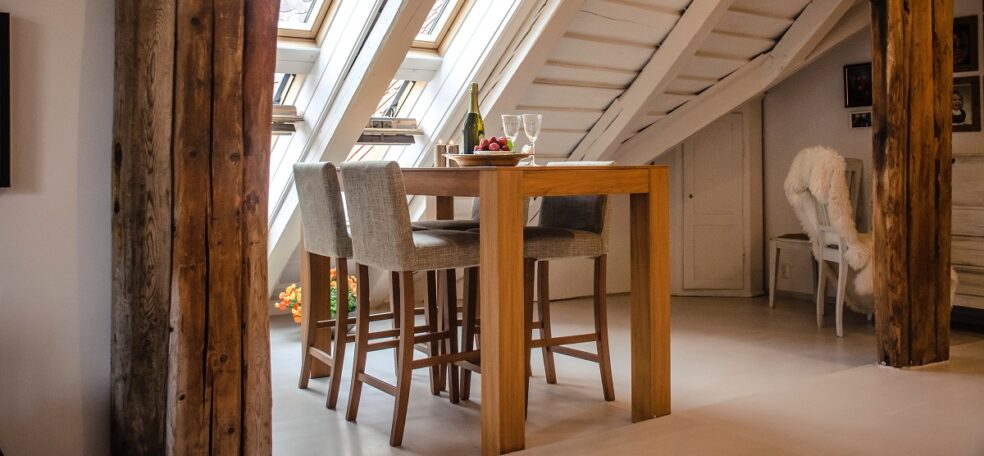 Need a decorator to perfect your hygge look? Search Checkatrade's over 48,000 recommended, vetted and monitored trades and service providers for free
Save on space with multi-purpose furnishings
As we grow accustomed to the working-from-home lifestyle, investing in space-saving furniture has become an absolute must. According to Next's study, between March and October last year, searches for "space saving dining table" saw a +124% increase and "space saving wardrobe" searches grew by +53%. 
The new normal has surfaced the need for multi-purpose, multi-functional furniture that can adapt to our ever-changing needs – and this will be at the forefront of homeowners' purchases this year, particularly those living in properties where space is limited. 
Susie Gibson, Design Manager for Next Home, says that the brand's focus has shifted towards space saving and multi-functional furniture in a bid to keep up with homeowners' needs:
"The dining table is now the hardest working piece of furniture in the home, from being a work space, doing homework and crafting with the kids, to date night. At Next, we have increased our focus on designing multi-functional and space saving furniture that can flex with our changing needs."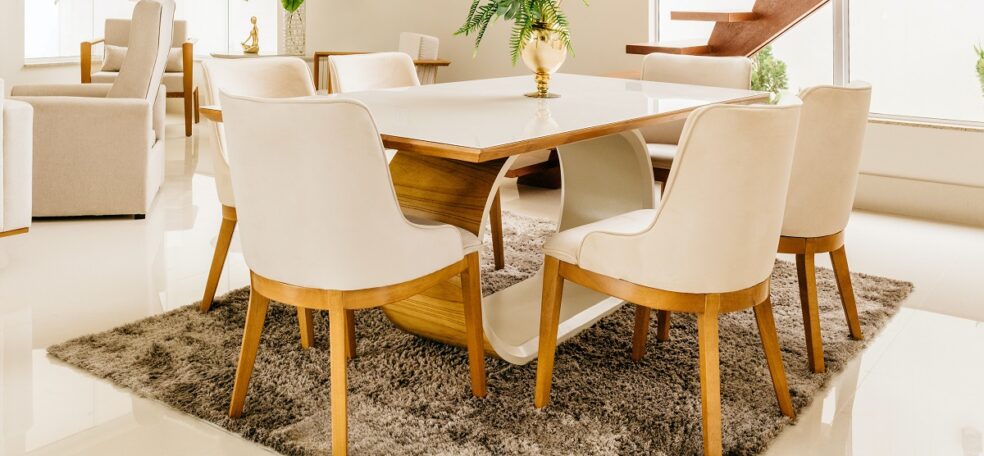 With more time at home, we also need our spaces to be more flexible. More of us are choosing to improve rather than move. So, here are 10 ways to make your property better to live in, in a way that also adds value to your home.
Make your surroundings greener with plant life
Another interior design trend in 2021 that's also set to be popular this year is biophilic design – that is to say, bringing the outdoors in to your home decor through nature-inspired themes, colours and plant life. 
"Biophilic design focuses on our connection to nature and incorporates nature at the very outset, rather than at the very end of the design process. It's all about merging the outdoors with indoors, and vice versa," says Nicola. 
Over the course of the past year, searches for "indoor plant pots" rose by +173% while "indoor hanging baskets" saw an increase in searches of +50%. It's no surprise that spending more time indoors has made many of us keen to incorporate the outdoors into our surroundings – whether that's with plant pots, baskets or even fountains (searches for "indoor water fountains" grew by +81% over the same period). 
Nicola thinks biophilic design will remain popular this year:
"I think many people have realised the benefits of having organic, living things around them. Plants are not only good to look at and bring life to a space, but many indoor plants have health-giving properties; detoxifying the air so we can sleep better, for example. There has been a rise in awareness of biophilic design and I think this is a trend that will continue to grow (sorry for the pun!)."If these trends have inspired you to update your home, here's a few of our top tips to get you started.
Advice carrying out home improvements
Home improvements can transform and add value to your home but it is easy for costs to escalate and projects to go wrong.
If you're carrying out improvements beyond a quick lick of paint, or a furniture refresh, we've got you covered…
See our 'where to start' guides for advice on specific projects:
Sign up to our

FREE

weekly newsletter

for the latest news, advice and exclusive money saving offers