Stamp duty holiday extended
Rishi Sunak has announced an extension of the stamp duty holiday until the end of June in the budget with lower rates until the end of September. This will be welcomed by those buying a home who have been very worried about having to pay up to £15k extra on their purchase if they don't complete in time. The extension will likely cause another mini-surge of activity as buyers and sellers rush to take advantage of the savings. With transactions taking on average 4 months, what can you do to speed up your purchase?
Post updated: April 1st, 2021
4 minute read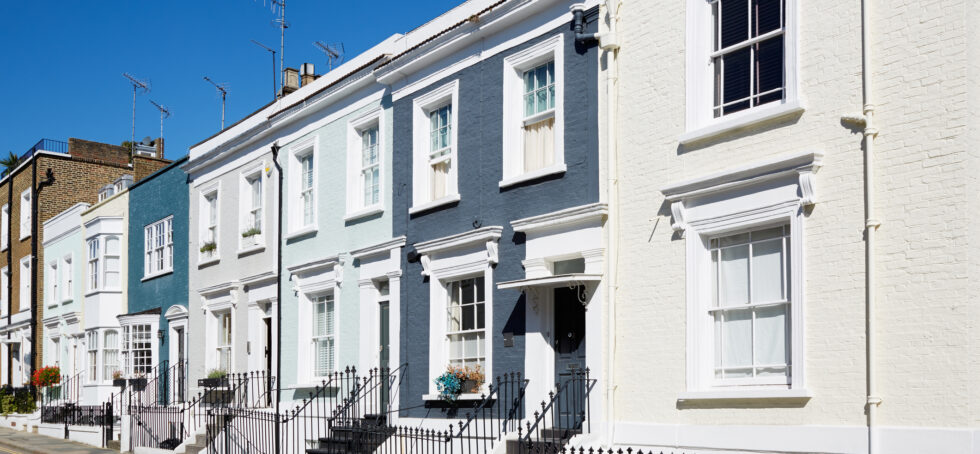 The stamp duty holiday in England & Northern Ireland means that the level at which stamp duty is charged on a residential property is being temporarily raised to £500,000. The stamp duty holiday (which was due to end 1st April) will be extended to the end of June in line with the easing of lockdown restrictions.  If you are buying an additional property, then you pay stamp duty of 3% on properties worth up to £500,000 (and higher rates above this value). If you are a non UK resident, you will also pay a 2% surcharge from 1st April, 2021. See our advice guide for full details on stamp duty rates.  The Welsh government has now extended the stamp duty holiday in line with England. In Scotland, normal stamp duty rates apply from 1st April, 2021.
The UK government launched this tax break as part of its "Plan for Jobs" in July 2020. By September, the government reported a 20% increase in property transactions, alongside a reported 33% of homeowners wanting to spend the savings on home improvements, further boosting businesses and jobs.
Yes, that 20% increase could have been due to post-lockdown pent up demand. And yes, most homeowners spend money improving their new homes anyway. But you can't argue that the stamp duty holiday has stimulated the housing market.
Impact of the stamp duty holiday
The trouble is, the stamp duty holiday may have over-stimulated the market.
As more people try to take advantage of the tax holiday, some parts of the home buying industry continue to struggle to meet demand in lockdown which is impacting their operations. This means even though the housing market remains open at the moment, conveyancing solicitors in particular are struggling.
This coupled with delays in mortgage approvals, local searches and surveyors mean that the average property transaction time has gone from 12 weeks to 16 weeks. This four month timescale to complete a purchase means new buyers will need to have agreed an offer in March in order to take advantage of the stamp duty extension on properties up to £500,000 and by May to take advantage of the nil rate band on properties up to £250,000.
How can I speed up my property transaction?
Sellers can use our estate agent tool to find the best local estate agent based on how quickly they sell, how often they achieve asking price, their success rate and more
Find and Compare Local Estate Agents
This form will take you to ea4me.ulst.co.uk for the results
Online estate agents are worth investigating as an alternative, particularly with more activity taking place online at that the moment. Take a look at our online estate agent comparison table which compares all the main providers, from PurpleBricks to YOPA so you can choose the right package and price for your house sale.
You can compare quotes now from conveyancing solicitors and speak to them about the process and costs so you're ready to instruct them.
They can complete transactions quicker. Digital Move claims cases can be completed up to 6 weeks quicker. Look for the Digital Move logo when you search for your conveyancing firm.
Also known as an EPC this has to be included with a sale by law. It shows how energy efficient your new home is and if you moved in within the last 10 years, yours is still valid. Here's how to check if you have one or how to get one if you still need to.
If it's a leasehold, find the lease. Locate certificates showing compliance with regulations of any works done from planning permissions to FENSA certificates for window replacements. Don't forget valid guarantees a home buyer will want to see. Here's a list of essential documents to get ready
Many lenders and brokers are experiencing COVID related delays and mortgage choices have significantly reduced, especially for first time buyers. Avoid wasting time later down the line and start the mortgage process now.
In uncertain times like these, homebuyer protection insurance covers buyers for some of their legal and survey costs as well as mortgage lending fees should your purchase fall through.
Covid-19 and now lockdown restrictions mean many local authorities are struggling to supply their own searches and also to provide access to data for personal search companies.
If you are moving within an area you know well, then "no search indemnity insurance" will cover you if one or more searches do not come through before you need to exchange. But you'll need to check your lender would be happy to lend on that basis. For more information see our guide, with details of what to consider and information on local delays.
9. Plan for the worst case scenario
The process of moving home is an uncertain one at the best of times.
If you are starting to look for properties now, you should cost in the additional stamp duty rate in the event you complete after the end of June and make sure you have a contingency to make that payment. Sellers may also want to check their buyers could afford the additional tax if this did happen. When push comes to shove, if you need to pull out of the transaction, both parties can legally do so without financial consequences before exchange of contracts.  Another suggestion is to agree up front what will happen if the transaction is delayed – perhaps the buyer and seller can split the stamp duty cost if it needs to be paid.
Stamp Duty Calculator for England & NI, Scotland and Wales
Sign up to our

FREE

weekly newsletter

for the latest news, advice and exclusive money saving offers