300,000 feel pressured into using estate agent services
Consumers feel pressured into paying for additional services so as not to miss out on their dream home, our research released and highlighted in The Independent today shows. 
January 10, 2018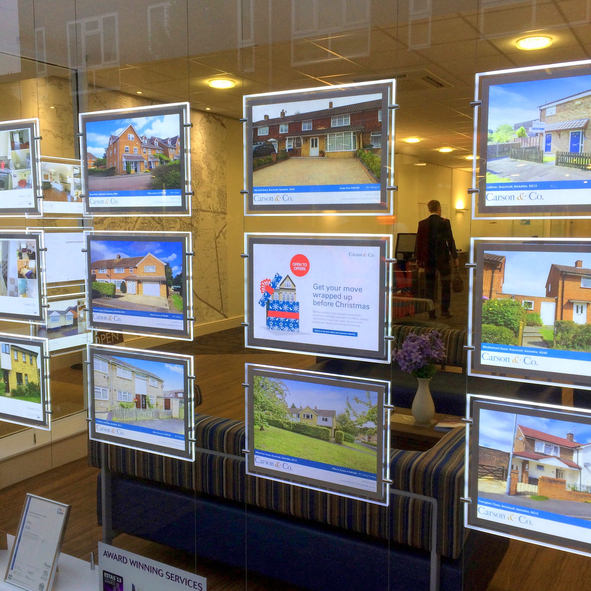 We conducted a survey of homeowners and found that 25% of those who have used an estate agent to buy or sell a property felt under pressure to use the agent's in-house services.
With 1.2m sales each year this means 300,000 buyers and sellers could be using an agent's mortgage broker or legal services without shopping around for the best deal. This obviously increases the costs to consumers and may hamper healthy competition.
Feeling the pressure
Homebuyers felt most pressure to buy mortgages and conveyancing from the estate agent. Of those feeling under pressure to buy a service from the estate agent, over half said they felt under pressure to buy a mortgage (55%) and just under half said they felt under pressure to buy conveyancing (49%). Slightly fewer felt under pressure to buy surveys from the estate agent (41%), with other services like insurance and EPCs further behind.
The research is timely as the government is considering what action needs to be taken to make buying and selling your home cheaper, faster and less stressful. The government is specifically looking at whether referral fees from in-house services are disclosed to consumers and the impact of potentially banning them.
Shop around for best deal
Paula Higgins, chief executive at Homeowners Alliance says the findings highlight the need for buyers and sellers to stand strong by knowing their rights: only by shopping around can they be sure they're getting the best deal.
"These figures are very worrying" she says. "It's not good if buyers and sellers feel under pressure to use an estate agent's services because they are led to believe doing so will put them in a better position for securing their dream home or get them a preferential treatment by the estate agent. They should be encouraged to shop around to find the best deal."
Estate agents are required by the Property Ombudsman to declare referral fees, but here at the HomeOwners Alliance, helping buyers and sellers on a daily basis, we see little evidence of this happening.
Paula continues, "The great majority of estate agents are upstanding and a vital part of the home buying and selling process, but sadly a small number may be encouraging their clients to use their services for all the wrong reasons, not to help smooth the process but for financial gain.
"Any estate agent that favours buyers who use in house services are doing a disservice to their client – the seller – as well. Sellers can also lose out because estate agents have an incentive to sell a property to a buyer who is taking out a mortgage or life insurance with them rather than one that isn't."
"While there is nothing wrong with agents offering services to their clients and receiving a fee for this where it is done in a transparent way, it's important to note that their client is the seller not the buyer. Offering services to both can lead to a damaging conflict of interest and harm competition."
It's for this reason the HomeOwners Alliance is calling on the government to ban estate agents from being able to sell services to parties on both sides of the same transaction i.e. selling services to the buyer while acting for the seller. This clear conflict of interest can be incredibly detrimental to both buyers and sellers, and is banned in other professional sectors such as accountancy or law.   As a minimum, there needs to better enforcement of the existing regulation that requires all estate agents to declare their referral fees, so those estate agents taking advantage of their unique position are penalised.
A Case in point
"My daughter and partner wanted to book a viewing on a house for sale. The estate agents have told them that they will have to have an appointment with their mortgage advisor costing £500. My daughter already has a mortgage in place and a certificate to prove it !! They only want to view the property there's no saying they will like it. This doesn't sound right to me and the agent got a bit rude and said it's what the vendor wants. Is this right?"
For more on this topic, including why you might want to avoid in-house services and what to do if you think you are being pressured or treated unfairly for not taking these services up, read our guide Why you should avoid estate agents in-house services
Research details
Pressure to use in-house Estate Agent services
Felt under pressure to use EA in-house services:
% UK adults who have used an estate agent to
Buy or Sell
Buy
Sell
Yes
25%
25%
24%
No
75%
75%
76%
In-house EA services felt under pressure to use
Buy or Sell
Buy
Sell
Mortgage
14%
14%
13%
Conveyancing
13%
12%
6%
Surveying
10%
10%
10%
Life insurance
7%
7%
6%
Energy performance certifications
4%
4%
5%
Home insurance
3%
12%
3%
Property investment or other investment products
1%
3%
1%
Sample size:
1138
1083
195
Pressure to use in-house Estate Agent services among buyers
Felt under pressure to use EA in-house services:
% UK adults who have used an estate agent to buy a home
Yes
25%
No
75%
Sample size:
1083
In-house EA services felt under pressure to use:
% UK adults who felt under pressure when buying
Mortgage
55%
Conveyancing
49%
Surveying
41%
Life insurance
28%
Energy performance certifications
17%
Home insurance
12%
Property investment or other investment products
6%
Other
2%
Sample size:
270
Methodology:
Fieldwork conducted by Opinium Research, fielded 28 November – 1 December 2017. Sample 2,004 online interviews with UK adults. Sample weighted to reflect nationally representative audience
Survey question wording:
Q9: Some people find their mortgage or source their conveyancing through an estate agent they are using to buy or sell their home.  At any point during your experiences of using an estate agent to either buy or sell a home did you feel under pressure to use their services?
Q10: Which services did you feel pressured to use?
Sign up to our

FREE

weekly newsletter

for the latest news, advice and exclusive money saving offers
Let us help you…