Nightmare New Builds Channel 4's Dispatches
HOA is featured on C4's award-winning investigative current affairs programme Dispatches, highlighting problems with many new build homes.
November 17, 2015
 "You get more customer protection buying a toaster than you do buying a new home"
– Paula Higgins, HomeOwners Alliance CEO
During the Conservative Party conference in October, David Cameron announced his plans for a "national crusade to get homes built."
The government have committed to building a million new homes by 2020, but the rush to build may be resulting in poor quality homes that won't stand the test of time.
We wrote in June about worries that the standards of new build homes are slipping. Our 2015 HomeOwner Survey revealed that only one in five people would prefer to buy a newly built home – citing concerns over quality of build, lack of character and smaller rooms.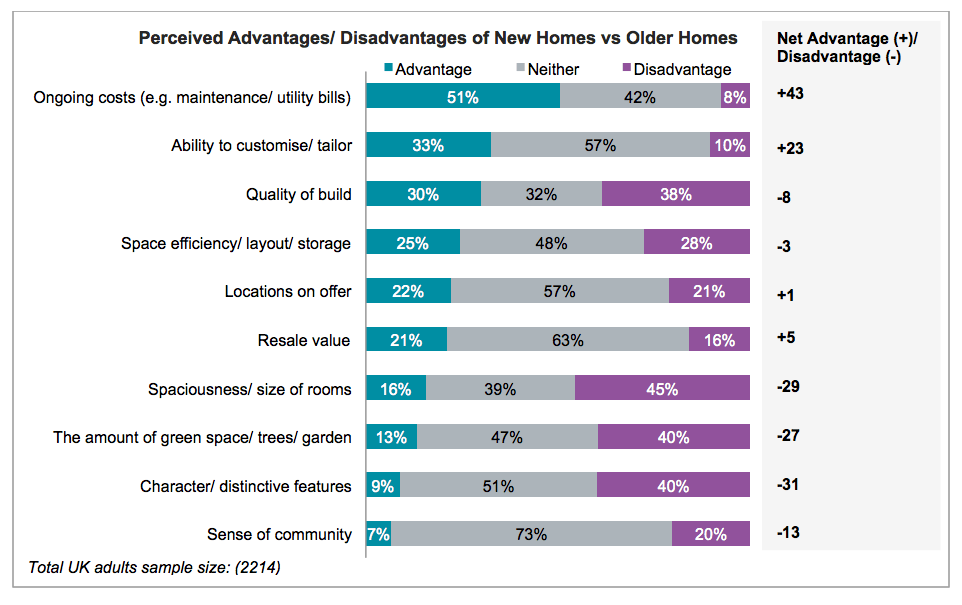 Channel 4's Dispatches in their programme, Nightmare New Builds, have spoken to a number of unhappy new build homeowners – including our members – across the country and, unfortunately, many have similar stories. Complaints about new build homes fill our inbox every day, so we spoke to the Dispatches team about our members' experiences and offered our advice.
"Building companies have an awful lot of power at the moment, because the houses are easy to sell – there's such a demand for houses and it's very much buyer beware" – Paula Higgins
In a recent survey by the National House Building Council, it was revealed that while 81% of homeowners said they would buy from the same builder again, 93% reported problems with their new homes.
The lion's share of the new home building boom is in the hands of a few major house builders – like Taylor Wimpey, Bovis and Morris. These are companies that pride themselves on their 'excellent customer service', and yet many homeowners claim to have had anything but.
One of the biggest selling points for new build homes is low energy bills. Developers claim that new homes can be more than 50% cheaper to run than old houses.
It was one of the reasons why homeowner Luke and his wife, featured on the programme, bought a new build. However, as the weather grew colder, their 'cosy' top floor bedroom turned into a freezer; their heating bills suddenly extremely high.
After checking the loft for himself, Luke discovered there was no insulation at all. He persuaded the developer to perform a thermal imaging survey to identify how well insulated the house was. The results were shocking – there was no loft insulation at all.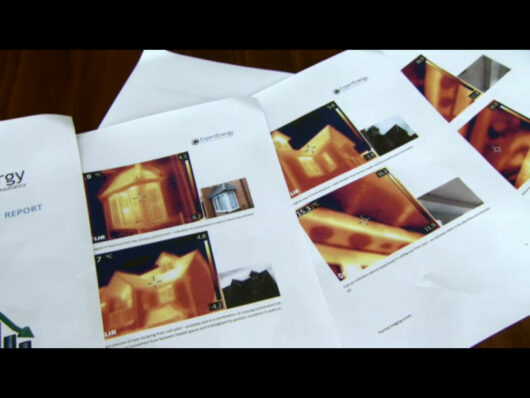 Another couple resorted to drilling holes in the walls of their new home to investigate their insulation problem. They bought an endoscope camera and discovered there was no insulation in their cavity walls. It took 9 months before Taylor Wimpey sent in workmen to pump insulation into the walls. Their house was hollow in 75% of the wall cavities.
Last year, the top ten house builders made pre-tax profits of more than £2.6 billion pounds.
Philip Waller, a retired site manager, advised new home buyers to avoid buying homes due to complete in May, June, November and December, due to the financial pressures the sites are under when developers are due to report their annual or half-year financial results. He says that this results in a rush to finish homes as quickly as possible, and this is when short cuts and shoddy workmanship are most likely to take place.
…………………………………………………………………………………………………..
We encourage those with new build problems to get in touch, so we can build a strong campaign for change. Developers should be competing on quality and how they treat their customers – before and after they have moved in.  We must stop much needed new homes being built today from being the problems and eyesores of tomorrow.
If you have experienced problems with your new build home or are concerned about buying one, please get in touch with us at hello@hoa.org.uk
For those who are thinking of buying new build, we are on your side and can help you navigate through the maze of buying and to avoid the pitfalls that others have encountered. Do not rely on the marketing promises of the housebuilders and carefully check the terms of the warranty. See our top tips for buying a new build home.
We also help our members facing current problems in their new homes resolve their current situations with personalised advice, but also raise awareness which can shame their developers into action.
Join us as a member today for expert advice, guidance and support
Sign up to our

FREE

weekly newsletter

for the latest news, advice and exclusive money saving offers
Let us help you…
Sign up to our

FREE

weekly newsletter

for the latest news, advice and exclusive money saving offers