Help to Buy equity loan scheme (2021-2023)
There Help to Buy scheme is targeted at first time buyers. We explain details of the new Help to Buy scheme including how it works, how to qualify and potential pitfalls to be aware of, as well as, timelines for when the original Help to Buy scheme ends.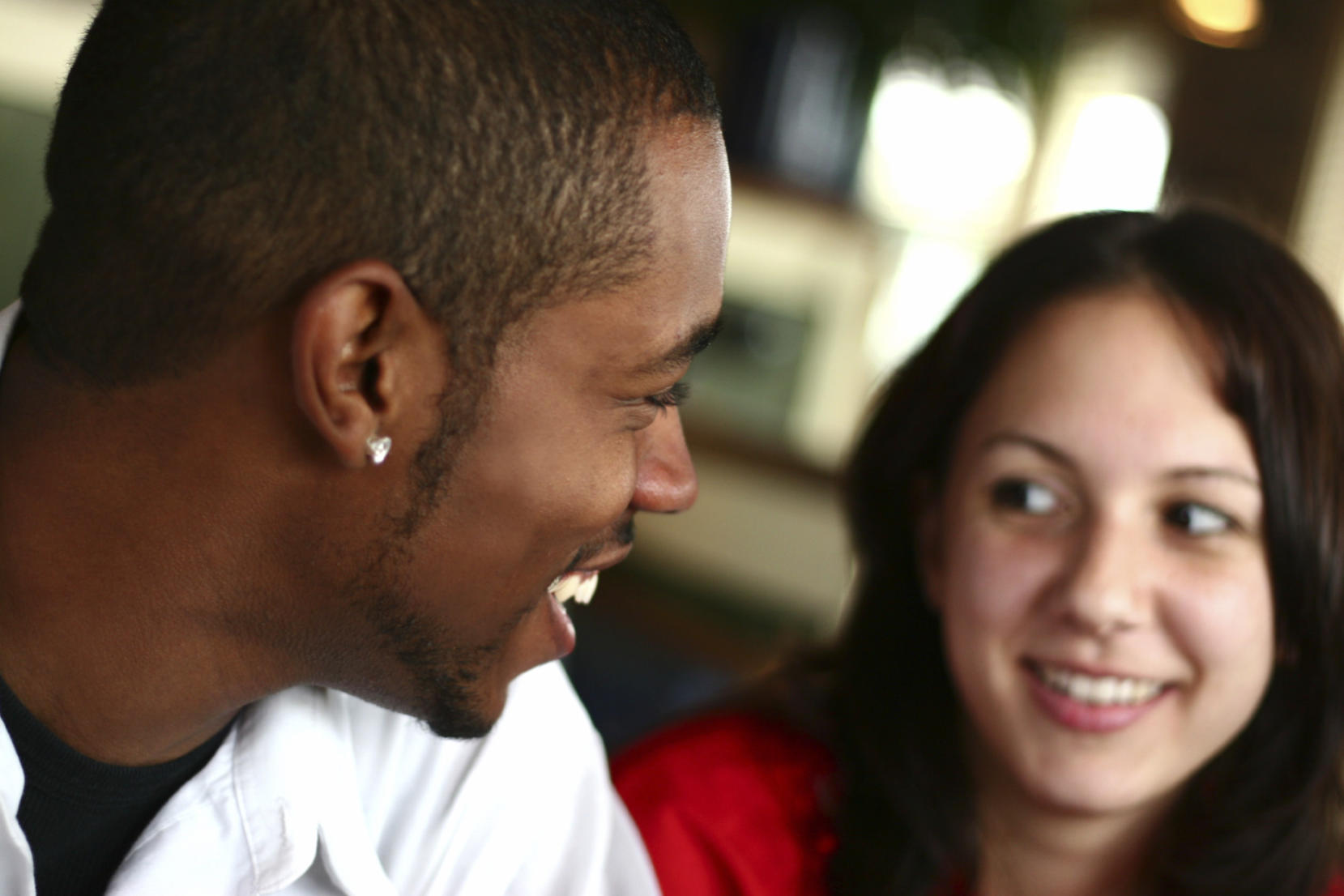 What is the Help to Buy equity loan (2021-2023)?
The government has updated the terms of the Help to Buy equity loan for the period (2021-2023). The scheme lends you up to 20% of the value of a new build home you want to buy, interest-free for the first five years.  Under the updated Help to Buy scheme (2021-2023), you must now be a first-time buyer and the new build home you buy must be within the relevant regional price cap.
In May 2022, the government announced that it will close the Help to Buy: Equity Loan scheme earlier than originally announced. The scheme will now close to new applications at 6pm on 31 October 2022. This is to give applicants time to purchase their new home before the scheme closes on 31st March 2023.
With a Help to Buy equity loan, you can borrow up to 20% of the value of the property, which means that you could buy a home with just a 5% deposit, and a mortgage for the remaining 75%.
According to 2020 figures from the Ministry of Housing, Communities and Local Government, four fifths of the 291,903 properties bought via the scheme were by first time buyers.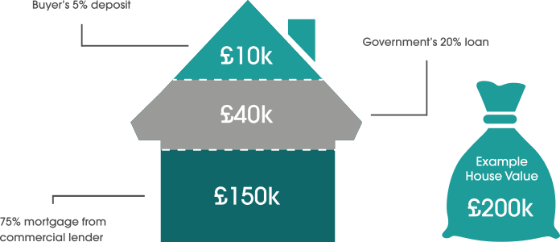 Are all first time buyers eligible?
Not all first time buyers are eligible. You and anyone you're buying a home with must:
not own a home or residential land now or in the past in the UK or abroad
not have had any form of sharia mortgage finance
This means if you are buying with a partner who has previously owned a property, you will not be eligible. This will also include properties you may have owned in the past but have never lived in, for instance an investment property or a holiday home.
If you are married or in a civil partnership, you will need to apply with your spouse or partner so you won't be able to take advantage of the scheme by having only one name on the mortgage.
You will need to sign a legal declaration to confirm that you are a genuine first-time buyer.
Help to Buy (2021-2023): Regional price caps
These caps are set at 1.5 times the current forecast regional average.
| Region | Maximum property price |
| --- | --- |
| North East | £186,100 |
| North West | £224,400 |
| Yorkshire & the Humber | £228,100 |
| East Midlands | £261,900 |
| West Midlands | £255,600 |
| East of England | £407,400 |
| London | £600,000 |
| South East | £437,600 |
| South West | £349,000 |
How does the Help to Buy equity loan work?
There are a few things that you need to understand about how the Help to Buy equity loan works:
You borrow a percentage of your home's value, not a fixed amount
If your home increases in value, so does the amount that you owe – the same is also true if the value falls
You'll need to pay a £1 management fee every month until the loan is repaid
The first five years of the Help to Buy equity loan is interest-free
After the interest-free years, you'll be charged 1.75% on the outstanding amount as interest. This fee will increase each year by RPI plus 1%
You only repay the interest, not the equity. If you want to make a dent in the amount you owe, you need to make 'staircasing repayments', outlined below
You don't have to repay the equity until you sell your home, or you reach 25 years (whichever is earlier).
Help to Buy mortgages
Apart from the Help to Buy equity loan, you will need a repayment mortgage to cover the rest. There are a number of Help to Buy mortgage lenders including:
Barclays
Halifax
NatWest
Santander
Nationwide Building Society
Post Office
TSB
Virgin Money
Once you have spoken to a Help to Buy agent in the area you want to buy or a local developer registered with Help to Buy (see below), and are successful getting your loan, you can add this to your deposit and get a mortgage for the remaining amount you need.
Find the best mortgage deal for you today
Mortgage Finder
Get fee free mortgage advice from our partners at L&C. Use the online mortgage finder or speak to an advisor today.
Find a mortgage
How do you repay a Help to Buy Equity Loan?
Since the Help to Buy loan is interest-free for the first five years, it's advisable to repay as much as you can before this period ends.
You can make part repayments, known as "staircasing", to reduce your ongoing costs when the interest-free period ends, and to start paying off the equity you've borrowed. Staircasing will also mean that you're entitled to a greater share of the total sale proceeds when you sell.
Things you need to know about staircasing:
You can make repayments at any time
Repayments must be at least 10% of your home's current market value
Staircase payments may be subject to other criteria set by your lender
Every time you want to make a repayment, an independent valuer must assess your property – and you'll have to pay for this (£200)
For more advice on repaying your help to buy equity loan before selling read our guide on Selling a Home with a Help to Buy Equity loan
Can I remortgage a Help to Buy home?
After the interest-free five-year period, you may want to remortgage and either keep the equity loan from the government, or use a new mortgage to repay the Help to Buy loan. The latter option will increase the size of your standard mortgage, but you'll find more lenders and options available to you. For more advice on remortgaging your help to buy equity loan, see our guide on How to remortgage your Help to Buy.
Some homeowners will choose to remortgage and repay the equity loan because it means they will benefit from any increase in value – but they should beware that it may mean the monthly mortgage repayments go up.
What you should know about remortgaging with a Help to Buy equity loan:
If you want to remortgage, you'll need to pay a £115 administration fee to Homes England.
Homes England's Mortgage Administrator will need to approve any increase in your first charge mortgage.
When paying back the equity loan, either through staircasing or when you come to sell your home, the sum you owe will depend on the most recent valuation of the property.
Not all lenders offer mortgages on Help to Buy homes. If you want to remortgage to get a better deal, while keeping the Help to Buy equity loan, you'll find a much smaller range of products available to you.
We've partnered with the award winning L&C mortgage brokers. They'll check the deals and criteria of 90+ lenders to find you the best remortgage deal.
Can I sell my Help to Buy home?
You can sell your home bought with the Help to Buy equity loan at any point. If you still owe money on the equity loan, this will need to be paid from a share of the sale's proceeds. For example, if Homes England assisted your purchase with a 20% contribution, your repayment will be 20% of the total market value when the home is sold.
You should be aware that if the value of your home has increased, the amount you need to repay will also increase. For example, let's consider a home worth £200,000 and bought with a 20% government equity loan worth £40,000. If the value rose by 10% to £220,000, the amount borrowed would also grow by 10% and you'd need to repay the government £44,000 – an extra £4,000.
However, if the value of the home falls, then the amount you owe would also fall.
Is Help to Buy worth it?
There are many pros and cons to the Help to Buy scheme. The HomeOwners Alliance welcomes this scheme as a way of helping people who might otherwise struggle to get on or move up the property ladder. But there are some concerns, particularly around risks of negative equity, which buyers will want to bear in mind:
New build properties depreciate, in the same way that a brand-new car does. You need to beware of house prices dropping and the risks of falling into negative equity.
You will benefit most from this scheme if you can pay off the equity loan within the first five years, before the interest kicks in.
There are other costs involved when buying a home such as stamp duty and legal fees and more costs of buying and owning you may not have thought of. This potentially adds up to 10% of the cost of purchasing the property.
You need to ensure you're able to afford a capital repayment mortgage alongside the fees and equity loan repayments (see our guide mortgages made simple). Interest only mortgages won't be available for people buying with this scheme.
Just because this is a Government scheme, it doesn't mean you'll get any more protection. It is your responsibility to keep up repayments on the mortgage and equity loan.
If the home you are buying is leasehold, make sure there are no fire safety issues and ask your conveyancer to scrutinise the lease and look out for any onerous terms such as escalating ground rent. See our guide for more on leasehold problems.
What is Help to Buy shared ownership?
Shared ownership is a different scheme that allows buyers to own a share of a property while renting the rest of the property from a housing association or developer.
How do I apply for Help to Buy?
It's important to get independent advice before you apply for the Help to Buy scheme, as there may be another option that is better-suited for your personal circumstances. You can talk to mortgage brokers L&C for free.
If you want to go ahead with a Help to Buy application, there are five steps to the process:
Find an eligible new build and a local Help to Buy agent
Prepare to pay the associated fees:

A reservation fee (minimum £500)
A deposit on exchange of contracts (at least 5% of the property's value)
Conveyancing fees and other costs due on completion

Complete a Help to Buy "Property Information Form", available from the house builder
Reserve the home
Send the signed Property Information Form and a copy of the builder's signed reservation form to the Local Help to Buy Agent.
You'll then need to go through the new build conveyancing process, and your conveyancing solicitor will need to liaise with the Help to Buy agent at a few key points when you're buying your new home.
For more general advice on what to look out for when buying a new build home, see buying off-plan and top tips for buying a new build
What happens when Help to Buy comes to an end?
When the Help to Buy equity loan scheme comes to an end in October 2022, the Deposit Unlock scheme may help to fill the gap. With the scheme, first time buyers and home movers can buy a new build home with just a 5% deposit. You can only buy a home from a house builder participating in Deposit Unlock and using a mortgage offered by a participating lender. This scheme was developed by the Home Builders Federation, the body that represents housing developers, along with reinsurance firm Gallagher Re.
While the scheme is still very new, it may prove popular with buyers as a way to purchase a new build home with a small deposit as lenders are often reluctant to offer high loan-to-value mortgages on new build homes and often set the required deposit at 15% or even 25%.
For information about Deposit Unlock, participating builders and mortgage lenders, see our advice guide Deposit Unlock explained.