Homes for Ukraine Scheme – what you need to know
When the Government launched the Homes for Ukraine scheme, more than 150,000 people signed up in the first few days to offer accommodation to those fleeing the war-torn country. Read on to find out more about the scheme, how to sign up, the latest issues and developments.
Post updated: April 28th, 2022
9 minute read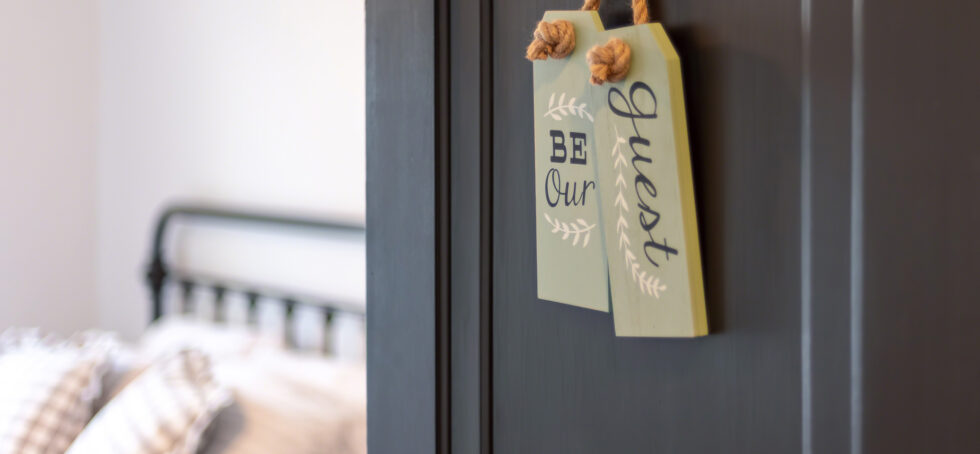 What is the Homes for Ukraine scheme?
Homes for Ukraine is a sponsorship scheme that allows people and organisations in the UK to offer Ukrainians fleeing the war a home. This scheme lets individuals, charities, community groups and businesses offer a route to safety for Ukrainians, even if they have no ties to the UK. Previously only Ukrainians with family already settled in the UK could come.
And the Government says there will be no limit on how many people can use this scheme and that 'the UK will welcome as many Ukrainians, with their immediate family members, as wish to come and for whom there are sponsors.'
How to take part in Homes for Ukraine
The government has launched further guidance for UK sponsors i.e. people hosting Ukrainians under the scheme. But guidance is continually being updated. Sign up to our newsletter to get alerts to new information as and when it is released. Or you can get alerts from the Government site and regularly check their Homes for Ukraine Frequently Asked Questions page.
However, the scheme has come under a lot of criticism over the last week. According to The Times (29 March), fewer than one in ten applications to accommodate Ukrainian refugees in British homes have been approved so far amid fears that tens of thousands of offers will be wasted. Meanwhile, the scheme continues to see people signing up to help.
What accommodation do I need to take part in Homes for Ukraine?
In summary, you'll need to either provide a spare room in your home or separate self-contained accommodation for at least six months. A sofa bed won't do, as the person or family will need private space. The space will need to be safe, fit for people to live in and be suitable for the number of people to be housed.
The law states that two people should not be in one room unless they are: adult cohabiting partners; a parent and child; two siblings of the same gender if aged over 10; two siblings regardless of gender if aged under 10. Individuals who didn't previously know each other should not be given the same room.
Your council will check that the accommodation you're offering is appropriate.
You will need to make sure that you have a working fire alarm, a carbon monoxide alarm in any room containing a solid fuel burning appliance, and a safe gas supply.
You should also make sure that your guests have access to kitchen and bathroom space.
How do I get my house ready?
If you have a spare room or other space you can offer, then think about how your day-to-day life will work. Just as when you take in a lodger, you'll want to think about how to offer everyone privacy and establish ground rules. For example, can they help themselves to food? Will you all eat dinner together? What about washing clothes and changing sheets? How can you ensure they get enough privacy?
And don't forget your home has to be safe for guests. If you need to get things checked, fixed or altered, then you can find a raft of local professionals – or a local handyman – using the Checkatrade finder below.
You can't charge rent but you will receive a 'thank you' payment
You can't charge rent but sponsors using the scheme will be offered a 'thank you' payment of £350 per month from government. This is limited to one payment per residential address and will be paid for the duration of time you're a sponsor for up to 12 months. It is paid in arrears. You will be eligible for the first monthly payment once the local council has visited to check the standard of the accommodation.
There can only be one payment per residential address and in England it will be administered through your council.
For sponsors who receive welfare payments, the government is ensuring 'thank you' payments do not affect your benefit entitlement. 'Thank you' payments will not affect any council tax discounts for single occupancy. They will be tax free.
If your guest moves out of your home for any reason, you must inform your local council at the earliest opportunity as you will need to let them know that you are no longer eligible for the monthly payments.
You won't be expected to provide meals or pay for living expenses although there's nothing stopping you if you wish.
How do I apply to Homes for Ukraine?
There's a short form on Homes for Ukraine to register interest in becoming a host/sponsor. And you'll be kept updated after recording your interest.
Beyond registering an interest, sponsors will need to have the name and details of the person they wish to host before they can formally apply at this stage.
If you have a named person who you wish to sponsor you should contact them directly and fill in a visa application with all their details and yours.
However if you wish to sponsor someone but don't know anyone, the Homes For Ukraine scheme recommends you to get in touch with charities, faith groups or local community organisations who are starting to make connections between individuals. Beyond this suggestion, there is no clear way of linking up with people seeking sanctuary from Ukraine. The government is not currently getting involved in the matching process.
Charities that may be able to help connect you with someone include:
Who can be a sponsor?
Sponsors can be any adult in the UK (of any nationality and any immigration status providing they have at least six months leave to remain in the UK) with a spare room, or separate unoccupied self-contained accommodation.
And someone is eligible for the scheme if they are a Ukrainian national or the immediate family member of a Ukrainian national, and were resident in Ukraine prior to 1 January 2022.
And those arriving under this scheme will be able to live and work in the UK for up to three years and access healthcare, benefits, employment support, education, and English language tuition.
The government will conduct standard security checks on you as well as all adults aged 18 and over who will be living in the same household as the guests. Criminal convictions, immigration offences or other illegal activities may mean you are not fit and proper to be a sponsor and they may refuse the visa application of the guest.
What other checks are carried out to be approved as a sponsor?
Following checks made as part of the visa process, your local authority will be asked to check the accommodation and living arrangements. They will decide what DBS checks are needed, for which you will not have to pay.
Those arriving from the Ukraine will have met standard security checks.
If I want to sign up, what else do I need to consider?
When we see the horrendous scenes coming from Ukraine it's no surprise this scheme has already had so much support. But there is a lot to think about before committing, including:
Can you commit for more than 6 months?  While the Government has asked those signing up to the scheme to host for six months at least, it is unclear what will happen then. There is no indication things will be better in Ukraine by then. And it is unlikely that your guests will have found a job and saved enough for private rent in that time. Or that local authorities will have enough housing stock to meet their needs even though they will have access to housing and other benefits. Six months is the minimum for the scheme, but you may want to be prepared for a longer term commitment.
Can you offer wider support? While the scheme is pitched as a room in your home and suggests you won't need to provide any meals or other support, think about how that would work in reality. The person or family you're sponsoring is fleeing war and will be vulnerable. As well as making them feel welcome, and being sensitive to their situation, would you be able to offer your time to help them settling in, accessing local services and integrating into the local community? Can you help with essentials as soon as they arrive like food and toiletries, access to the internet and checking they have access ti a mobile phone?
The links above to Refugees at Home and Room for Refugees offer some useful, practical advice for hosts.
Will my council tax discount be affected?
Council tax discounts, for example for single occupancy, will not be affected if you sponsor and host a Ukrainian household in your home.
The government are offering a £350 a month 'thank you' payment to all sponsors – this will not affect any council tax discounts.
What about my mortgage?
The government recommend you check with your landlord, freeholder or mortgage provider about whether they've got any policies which you need to factor in. It's important you think through any possible implications for your tenancy, mortgage and lease before your guest arrives in the UK.
Lenders have committed to enable as many borrowers as possible to participate in the scheme. If you have a mortgage on the property you will need to contact your mortgage lender. The government are working with the mortgage lender sector to standardise and simplify this process as far as possible. Skipton Building Society has already announced it will "do everything it can" to support borrowers who want to sign up to Homes for Ukraine. And experts aren't anticipating there will be problems. David Hollingworth from L&C Mortgages told us: "I'd expect that lenders will want to be flexible and helpful in these circumstances".
But if your lender hasn't announced its policy by the time you want to sign up or if you're worried it's a good idea to speak to your lender.
What about my household insurance?
The government has said that insurers have agreed that for homeowners accommodating Ukrainian Nationals in their home there is no need to contact your insurer on the basis that they are accommodated as non-paying guests. Please refer to the Association of British Insurers' statement for more details. In other situations, including where the sponsor is a landlord or a tenant, you will need to contact your insurer.
Do I need to tell my landlord if I'm renting?
If you rent, you should seek the permission of your landlord.
What other help is available for guests from Ukraine?
If your guests are old enough to work, they will be able to apply to receive Universal Credit. Guests who are of pensionable age will have access to Pension Credit and Housing Benefit, provided they meet eligibility criteria.
Guests are eligible for an interim payment of £200 per guest for subsistence costs. This will be administered by the local council where the sponsor accommodation is located.
What if I need to stop hosting?
Life is unpredictable and our personal circumstances change. If for any reason you need to end the sponsorship arrangement early, the government advise you should inform your local council as soon as possible. Your local council will then step in to help guests to find alternative accommodation.
If you don't want to continue to host beyond the minimum six months, you should let your guest know in plenty of time (for example, one month) so they can make other arrangements. The government has said that Ukrainian people on this scheme have access to public funds during their time in the UK, and at the end of their sponsorship will be able to rent a property like anyone else. Although we think this seems quite an optimistic expectation after just 6 months.
If I can't host a Ukrainian family how else can I help?
If you want to support people in Ukraine but aren't in a position to join the scheme you can donate to the Disasters Emergency Committee Ukraine Appeal. The UK Government is matching pound-for-pound up to £25 million of public donations.
Are you registering to take part in Homes for Ukraine? Tell us how you're preparing – and feel free to ask questions – in the comments box below. 
Sign up to our

FREE

weekly newsletter

for the latest news, advice and exclusive money saving offers