What are home buyers looking for in 2020?
In a post-lockdown pandemic world, what is that homebuyers want?
Post updated: October 21st, 2020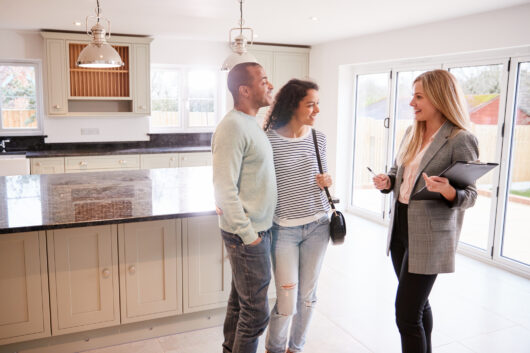 The housing market has seen quite the recovery in recent months. Mortgage approvals for house purchases in August were at their highest point since 2007, as pent up demand was released post-lockdown. Add to this the stamp duty holiday and it's no surprise home buyers are rushing to make their move.
But post-lockdown, and as the economic impact of the coronavirus starts to deepen, what is it that homebuyers are looking for?
A change scene and space
Latest market research by Nationwide shows that around 10% of those surveyed in September said they were in the process of moving as a result of the pandemic, with a further 18% considering a move for the same reason. This pattern was evident across the country, especially in London.
Of those moving or considering a move, Nationwide's survey also found around a third (35%) were looking to move to a different area, while nearly 30% were doing so to access a garden or outdoor space more easily.
As you might expect, the majority of people are looking to move to less urban areas, with this trend becoming increasingly evident among older age cohorts.
See how much you can afford to borrow with expert fee-free mortgage brokers at L&C
Second-steppers are up-sizing
Rightmove have also been tracking what home buyers want in 2020. They recently reported that the trend for up-sizing to larger homes, particularly three and four bedrooms, has continued, leading to those properties reaching record asking prices.
This price record has been fuelled by buyers looking for more space, including both those who need extra space for their families and those looking for room to work from home.
Rightmove also reported an increase in the number of sales of  "top of the ladder" properties, which refers to four-bedroom detached homes and larger.
Sales agreed, compared with the same period last year, more than doubled in August in this sector, up by 104%. While in the second-stepper sector (three- or four-bedroom homes excluding four-bedroom detached) they were up by 55%. The first-time-buyer sector of two bedrooms or fewer, although not as strong as the larger homes sectors, still saw sales agreed up by 36%.
Beyond bigger homes, with garden and office
The trend for bigger homes, and access to gardens, echo's an earlier study by Rightmove in June, shortly after the housing market re-opened from lockdown.
Their survey of more than 4,000 home-movers at that time found that certain features are becoming more important to buyers and renters than ever before. Most important was wanting wanting a bigger garden (63%) and wanting a bigger home (43%). But the following were also important factors for buyers:
access to parking space/ garage (36%)
a better home workspace (36%)
live closer to parks and green spaces (31%)
want to live in a rural area (30%)
See how much you can afford to borrow with expert fee-free mortgage brokers at L&C
Not the case for first time buyers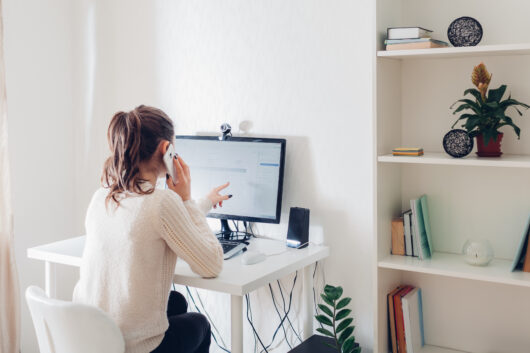 For many people, a four bed suburban house isn't an option. But not just because they can't afford it; for many people working from home is not an option.
In these COVIOD-19 times, there is evidence that living near work is also appealing. It enables you to walk or cycle to work and limit your time on public transport. Across its 70 branches, London estate agents Dexters reported a threefold increase in registrations of buyers looking for a home in central London after the lockdown, compared to the same time last year.
And while lockdown has sent London families in search of green and spacious suburbs, first-time buyers are putting down roots in city centres.
Data from Hamptons International shows the proportion of homes sold to first-time buyers within inner London — defined as Zones 1, 2 and 3 — jumped 7% from 28% of all sales before the lockdown to 35% afterwards. While the proportion of homes sold to first-time buyers in outer London — Zones 4, 5 and 6 — fell by 5% from 36% to 31%.
Speaking to the London Evening Standard, David Fell, analyst at Hamptons, said, "There has undoubtedly been a shift in buyer preferences over the last five months towards having space both inside and out. But this shift has been less pronounced among first-time buyers. They put their location and surrounding activities over household space. So, while some second and third steppers have increasingly chosen outer London over inner, first-time buyers have not been swayed in the same way."
Sign up to our

FREE

weekly newsletter

for the latest news, advice and exclusive money saving offers