Green Homes Grant Latest – apply now before it's too late
The government has drastically cut funding for the Green Homes Grant for 2021 and is looking to axe it less then a year after it was announced to much fanfare. Homeowners should apply for vouchers before the end of March if they want to take advantage of the savings on offer. Find out details on how to apply and which energy efficiency measures are covered.
Post updated: May 17th, 2022
6 minute read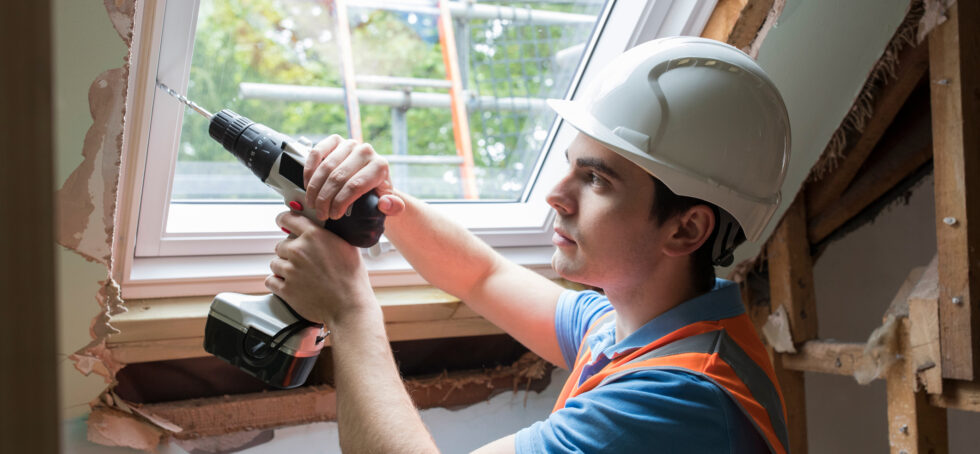 In July the Chancellor announced that homeowners will be able to claim vouchers of up to £5,000 for energy-saving home improvements, with the poorest getting up to £10,000.
As part of a £1.5 billion Green Homes Grant announced for England, eligible homeowners will be able to use the vouchers to pay for environmentally friendly improvements.
The scheme was due to end on 31st March 2021, but after calls from consumers struggling to book installers, the government extended the scheme to 31st March 2022.
The government has since made a u-turn by drastically reducing the funding available with no commitment to run the scheme beyond the end of March 2021. They have suggested that there was a lack of consumer demand.
We do not agree. There has been an incredible amount of interest in the scheme, as you can see from the comments below. But there are teething problems with administrative delays in issuing of the vouchers and a lack of registered installers. These difficulties are not insurmountable and could be expected with any major launch but this should not be an excuse to withdraw the funding.
If you are hoping to be able to access your £5,000 voucher and spend it on the home improvements of your choice, you may need to act before the end of March and  be prepared to deal with the paperwork that is involved.  The government has only committed £320m to the scheme for 2021-22, a sliver of the original announcement made in July and there have been suggestions that the funding will only cover applications made before the end of March.
Here's how the scheme works.
How will the vouchers work?
Restrictions mean that energy efficiency measures permitted under the scheme are being divided into two categories: "primary" and "secondary".
In order to qualify for funding to cover secondary measures, home owners must first carry out one of the primary measures.
And, the amount of money offered by the government for secondary measures is capped at the amount the home owner claimed for primary improvements. So if you receive £1,000 towards primary upgrades, your grant for any secondary measures will be capped at £1,000.
How much can I get?
The government will provide a voucher that covers two-thirds of the cost of qualifying works to your home. The maximum value of the voucher is £5,000.
If you are on a low income and receive certain benefits, you can receive a voucher covering all of the cost of the improvements up to £10,000. A full list of qualifying benefits are available on the Simple Energy Advice website.
The installer will request and receive payment from the government for the costs covered by the voucher.
When can I get works done under the scheme?
You must redeem the voucher and ensure improvements are completed by 31 March 2022.
Vouchers under the scheme are valid for three months after they are issued. But you can ask for an extension if you can't use your voucher in time for any reason outside your control.
What energy efficiency measures are covered by the Green Homes Grant?
The list of primary measures are set out as:
Insulation
Solid wall insulation
Cavity wall insulation
Under-floor insulation
Loft insulation
Flat roof insulation
Room in a roof insulation
Park home insulation
Low carbon heat (where the home is suitably insulated)
Air source heat pump
Ground source heat pump
Solar thermal
Biomass pellet boilers
So long as you get at least one of these primary measures in your package of works, households will also be able to install secondary measures.
The list of secondary measures include:
Windows and Doors
Draught proofing
Double/triple glazing (where replacing single glazing)
Secondary glazing (in addition to single glazing)
Energy efficient replacement doors
Heating controls and insulation
Hot-water tank thermostats
Hot water tank insulation
Heating controls (Smart heating controls, zone controls, intelligent delayed start thermostat and thermostatic radiator valves)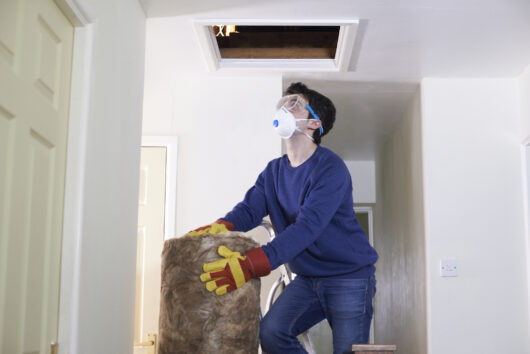 What home improvements should I do?
The first place to start is understanding whether your home is in need of any of the primary measures.
Air source heat pumps and biomass pellet boilers are no doubt improvements most households will not have heard of, let alone understand, so these projects will need to be thoroughly researched first.
Cavity and solid wall insulation can make a significant difference to the energy efficiency and comfort of your home.  We expect these will be popular projects to undertake, alongside loft and other insulations, to stop heat leaking from your home.
Once you have identified at least 1 primary measure, your voucher can be used to help contribute to the cost of a secondary measure. Replacing single glazing or getting secondary glazing will make the most difference if you don't already have double glazing. Please note you can't upgrade existing double glazing under the scheme. And you can't use the voucher to update existing insulation in your home.
And remember, the amount you get towards the cost of secondary measures cannot exceed the amount you get for primary measures.
Use the Simple Energy Advice (SEA) website to get more details and check what energy efficiency or low carbon heat improvements can be made to your home.
How do I find a tradesperson and start work?
Use the Simple Energy Advice (SEA) website to check your eligibility and find accredited tradespeople or businesses in your area that are able to undertake the work and obtain quotes from them.
You will need to have the works done by a tradesperson registered with TrustMark or Microgeneration Certification Scheme (MCS), who are accredited to take part in the Green Homes Grant voucher scheme.
You should get at least 3 quotes to make sure you are getting the best value for money. Installers should not charge for a quote.
Speak to the 3 different installers to see what home improvements they would recommend.
Once you have decided what quote to go with and the works are agreed with your chosen installer, you (not the installer) apply for the vouchers on the government website.
With most good tradespeople booked-up well in advance, we'd suggest getting on with getting quotes as soon as possible.
Watch out for scammers
You can't necessarily use your local builder to install your chosen works under the Green Homes Grant scheme. You need to use firms registered with the Microgeneration Certification Scheme (MCS) or Trustmark.
Within days of the government scheme being announced, homeowners started to receive scam emails and phone calls. Do not respond to unsolicited emails and calls about the scheme.
How do I apply for the Green Homes Grant
You need to take the lead in applying for the Green Homes Grant yourself, although your installer will claim the voucher. To recap, you need to:
Identify the projects you would like to undertake and make sure they qualify for the grant. See the Simple Energy Advice (SEA) website to help you with this.
Find a registered installer/installers. You can use the Simple Energy Advice (SEA) website or go to Trustmark or the MCS direct.
Get 3 detailed quotes before works start. The registered installer will need to claim the voucher for a third of the costs from government. Their quote should include this sum for transparency and you should talk about how the scheme works with them in detail so there aren't any unexpected costs at the end.
Apply for the voucher online via the government website and wait for approval before starting works. To apply you'll need:
the name and date of birth of the property owner or owners
the name and date of birth of anyone living in the property who is receiving benefits
a quote for the work from a TrustMark-registered tradesperson
the TrustMark licence number of your chosen tradesperson
You will then be emailed the voucher with details of how to redeem the voucher once the works are complete. You must redeem your vouchers within 3 months from the date they were issued, or by 31 March 2022, whichever comes earlier.
This will involve returning to the government website confirming that you are happy with the work and that you have paid your part of the costs. The grant will then be paid by government directly to the installer.
Lower bills, lower emissions
The government said if a homeowner of a semi-detached or end-terrace installed cavity wall and floor insulation, costing around £4,000, the homeowner would pay just £1,320 – with the government paying £2,680. Doing so could save the owner over £200 annually on their bills and reduce their carbon footprint by cutting 700 kg of CO2 a year from their home alone.
The scheme aims to upgrade over 600,000 homes across England.
Better insulation could save some people £600 a year on energy bills.
The scheme is currently available until March 2022.
Love our content? Now you can leave a review!
Sign up to our

FREE

weekly newsletter

for the latest news, advice and exclusive money saving offers