The new rules for selling your home on Rightmove and Zoopla
Property portals are taking new steps to combat a practice used by some unscrupulous estate agents called "portal juggling".
February 3, 2017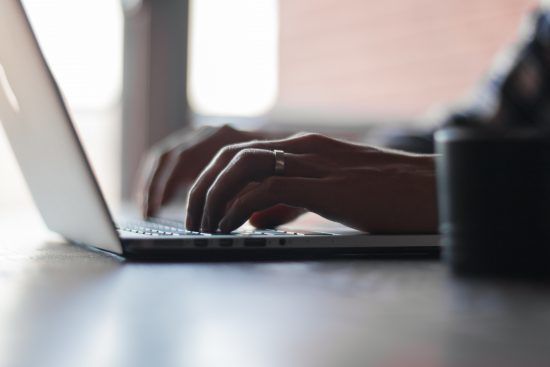 Selling on Rightmove or Zoopla
Property portals like Rightmove and Zoopla are tightening up the rules for people selling their homes to combat a practice used by some unscrupulous estate agents called "portal juggling".
This means re-listing homes that have been on the market for a while to make them look new and bump them up the search rankings.
Rightmove has introduced a new rule whereby a property cannot be taken off the site and re-listed as new within 14 weeks of its original posting. If it is re-listed within this period it will keep its original listing date and will not go out in property alerts.
Previously you could re-list a property as new on Rightmove after just two weeks off the market.
At HomeOwners Alliance we support this move, as we think it only fair that home buyers have an accurate picture of the property they are considering purchasing. The more transparency the better.
However, if you are selling your home this is definitely something that you need to keep in mind, particularly if you are planning a holiday and your home is on the market for that period. See below for advice about what to do in these circumstances and read our guide about how to choose the right portal for buying or selling a home.
What do the other portals say?
Zoopla will not reveal exactly how long a property needs to be off the market before it can be re-listed as new on its platform as it does not want its system to be gamed by unscrupulous agents.
Zoopla's Lawrence Hall explains: "We have always had extensive automated rules in place for both sales and rental listings that require them to be off the market for an extended period of time before they can be re-listed as new.
"This is precisely to prevent this type of practice by a limited number of agents.
"Where any agent deliberately attempts to circumvent these processes and manipulate their listings to mislead consumers, we have a dedicated compliance team whose job it is to identify these rogue agents and remove them permanently from our platform."
On the Market says it is reviewing its policies in light of the changes made by Rightmove and the industry debate around portal juggling.
Russell Quirk, chief executive of eMoov.co.uk, the online estate agency, believes the changes should go even further.
He says: "I would like to see every portal publishing a full log for each property, detailing when homes were taken on and off the market, when the price was reduced, even when an offer fell through.
"Estate agency is plagued by its negative image of anti-consumer practice and back-handed tactics and transparency is the key to changing this."
What can I do if I'm going on holiday and my property is on the market?
You could ask your agent to schedule an open day for your return. That way your agent can field all the calls from prospective buyers while you are away and give them the opportunity to view the property all on one day. Read our guide for more clever questions you should ask the estate agent when selling your home.
How else can I refresh my property listing to get new buyer interest?
If you haven't already invested in professional photography this may be worth doing. Just swapping the original photographs for new ones can have a huge impact on the number of people clicking on your listing as they can make prospective buyers seem your home in a new light.
If your property has been on the market for some time without sufficient interest, it may be time to consider whether your asking price is pitched at the right level. Also consider whether your estate agent is working hard enough on your behalf and consider other alternatives.
Use our estateagent4me tool to find the best agent in your area. Our research suggests it is not necessarily the big national chains that get the best results, what matters most is your agent's market share in the local area. We found that busier agents get the speediest sales and are more likely to achieve the asking price.
We also found that the 12th day on the market is the optimal point to sell in terms of achieving the best price.
Sign up to our

FREE

weekly newsletter

for the latest news, advice and exclusive money saving offers
Sign up to our

FREE

weekly newsletter

for the latest news, advice and exclusive money saving offers