Are all estate agents the same?
Russell Quirk ponders if agents are all the same and how the process of choosing an estate agent has changed over time.
March 21, 2016
On a high street not so long ago…
There was a time back when my grandfather, Albert Quirk, was running the original family estate agency business, that estate agency companies were all pretty different to each other. Performance would vary wildly depending on a lot of aspects – and how much money they spent on those aspects.
For instance, a prominent office smack bang in the middle of the high street was a necessity. Albert's approach to opening new offices back in the 1960's and 1970's was to 'always be near a Bairstow Eves'. Bairstows were the family's big rival and were the dominant force in local agency.
Homebuyers would head there to collect property particulars and then move on to the other, nearest firms but not if they were the wrong end of the high street. Back in the day when people actually visited estate agency offices, that is.
Back then, buyers and sellers measured you on your local newspaper coverage.
Opening hours too were also a differentiator, as was anything that attracted more buyers; thus creating the biggest mailing list of buyers with which to attract more sellers. More sellers attracted more buyers. So the virtuous circle would grow and grow.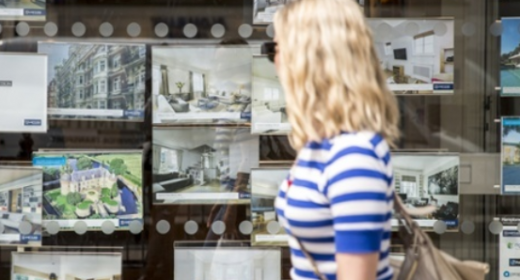 Then along came the internet
In property terms, the information age has completely removed the mystique of estate agency and indeed, its power. Sold prices; records of each address sold; how long properties have been marketed for; even who the owners are.
The little black book of the estate agency trade is now an open volume for all to enquire of.
In fact, a recent eMoov customer survey found that 91% of home-sellers decided upon their own asking price prior to having a visit from an agent. Valuation visits have become validation visits.
Over 90% of properties that are for sale across the UK are listed on Rightmove. Therefore, the prominence of an agents office/window/ local newspaper ad are all pretty irrelevant now.
So are all estate agents the same?
You'd think so when you compare 30 years ago and now. Except they're actually not.
Because, for starters they now charge fees that range from a typical £13,000 (Foxtons average) to around £500 from a decent online or hybrid agent. A gaping gulf.
And some may be on Rightmove but not on Zoopla, or vice versa – thus, limiting your buyer audience.
A delve into the depths of AllAgents.co.uk and TrustPilot yields an experience in customer reviews for some firms that make David Brent look un-sociopathic by comparison.
Of startling truth is the fact that different agents also achieve varying percentages of asking price for their clients, with the likelihood of an agent actually selling your home being as low as 34% for some big agencies versus well over 70% for some of us.
Despite the internet removing the smoke and mirrors of our industry and there being much greater freedom of information, it's remarkable that one estate agent can perform so very differently to another.
Even more intriguing is how so many continue to get away with charging what they do.
Written by Russell Quirk, eMoov
Sign up to our

FREE

weekly newsletter

for the latest news, advice and exclusive money saving offers
Sign up to our

FREE

weekly newsletter

for the latest news, advice and exclusive money saving offers